Ancona Ducks: 7 Color Varieties
Black, Chocolate, Blue, Silver, Lilac, Lavender, Tri-Color.


These 2 photos of Ancona ducklings are from Anya in Durham, North Carolina.




This photo is from Laurie in Portland, Oregon.

"I just wanted to give you an update on our eggs, as they were due yesterday evening. We candled them before lockdown. Our two eggs both had external pips as of yesterday morning. No more progress was made during the day yesterday, but last night I checked them before bed, and both seemed to be working on growing their pip holes."

"This morning both had nice big open pip holes. One has now hatched (white egg) and looks great, napping in the incubator. The second (green egg), I can see breathing through it's pip hole and appears fine, just still working on it. We are very hopeful it will hatch today or tonight, and we'll have a friend for the one that's already arrived! Im thrilled that both look like they're going to make it!" -Britni, Akron, New York





These 3 photos are from Laura in Portland, Oregon. The first 2 photos are drakes. You can tell because they have a curly tail.

"The drake pictured that's from you is named Kitty Kitty. He responded everytime I called the cat, so he got that name."

"I feed layer chicken crumble, organic food scraps (mostly veggies) both of those are free feed. They also get tiny bits of goat grain with kelp twice a day when I feed goats. They sometimes munch on the goat hay which is Timothy meadow mix. Then they free range the rest of the time." -Laura, Portland, Oregon





"Our kindergarten class theme this year is 'Water, Water, Everywhere', and the students have been learning about various water habitats. Therefore, I thought hatching duck eggs would be a great learning experience. We raise chickens at my home, and I am super excited to try to hatch ducks!" -Jennifer, Auburn, Alabama


This photo of 2 adult Ancona ducks is from Cynthia, Elderflower Farm, Talent, Oregon.

"I am very interested in the Ancona duck eggs. I wish to build the future of these wonderful and beautiful ducks!" -Darlene, Harpers Ferry, West Virginia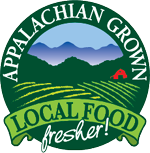 Nantahala Farm in the Mountains of Western NC
Macon County (close to Cherokee, Graham and Swain Counties)
Topton, North Carolina 28781
No pickup at farm.
Stay at my
Vacation Rental
on the farm.
828-321-9036
every day 10 am to 6 pm eastern time.
Email: orders@healthtreasures.com
I ship to the United States only.

Please support small farms and sustainable living. I am happy to answer your questions about farming and gardening. Let me know any comments or suggestions you have about my site, farm or products. I can add your testimonials and photos so others know your experiences and ideas.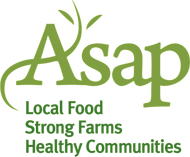 RENT MY VACATION HOME

Rental House on Farm
ANIMALS AND POULTRY EGGS FOR SALE

Ancona Ducks
Dominique Standard Chickens
|
Dominique Bantam Chickens
Bantam Chickens
|
Bantam Easter Egger Chickens
Bantam Black-Breasted Red Old English Game
|
Cream Brabanter Chickens
Splash Old English Bantam Eggs
|
Silkie Bantam Eggs
Cochin Bantam Eggs
|
Buff Orpington Bantam Eggs
Shipping Hatching Eggs
BUY BEANS, PEAS & CORN FOR PLANTING

October Beans
|
Rattlesnake Beans
|
Greasy Beans
Turtle Beans
|
Mammoth Melting Peas
Cherokee White Flour Corn
LEAFY GREENS: SEEDS FOR PLANTING

Perennial Sea Kale Seeds
|
Mizuna Seeds (Japanese Greens)
BUY SEEDS, ROOTS, BULBS AND PLANTS

Comfrey Plants and Seeds
|
Perennial Bronze Fennel Seed
Stinging Nettle Seed
|
White Yarrow Seeds
Perennial Plants
PURCHASE HERBS, FERTILIZERS, FEED SUPPLEMENTS

Frontier Comfrey Root Dried
Azomite Trace Minerals Powder
|
Rock Dusts for Soil Health
Organic Thorvin Kelp from Iceland
FARM BOOKS, VIDEOS & ACCESSORIES

Farm & Garden Calendar
|
Future of Food DVD
Better Hatching Book
|
Sexing All Fowl Book
Winter Chickens DVD
|
Incubation Thermometer
Coal Sifter Woodstove Tool
HEALTH SUPPLIES

Comfrey Oil
FARM SITE RESOURCES

Home
|
Pay with Paypal
Sustainable Farming Inspiration
|
Privacy & Refund Policies
Create Your Own Website
|
Site Map

Follow My Farm Life on Facebook:
"Western North Carolina Farm & Garden Calendar"
All rights reserved. ©2008-2017