Comfrey can be planted any time soil is not frozen.

ORGANIC COMFREY FOR SALE
True/Common Comfrey Live Roots and Seeds.
Russian Comfrey Bocking #4 & Bocking #14 Roots.
Live roots, seeds. For feed, fertilizer, health.
Shipped every Monday. Mail to USA only. Prices below.
"I think Comfrey is as perfect a plant for a small farm as you can get. I'm constantly wowed by all the wonderful properties. Nature is so perfect, isn't it?" -Anne, Newport, Washington

---

Russian Comfrey Bocking No. 14


Organic Russian Bocking #14 comfrey root cuttings (Symphytum x uplandicum = Symphytum uplandica = Symphytum peregrinum) with purple flowers.

Roots are 4 to 6 inches long and about the size of a finger. If the root is thinner, you receive a longer piece.

Plant horizontally in the ground about 2-3 inches deep. Little rootlets grow along the entire root.

This is Comfrey #14. Comfrey #4 and #14 plants grow to the same size.


Includes a flyer about growing comfrey.

For more information:
Russian Comfrey Bocking #14.
For more ways to pay, see bottom of page.


$9.90 for one root cutting of Russian Comfrey Bocking #14. Shipped Monday. Shipping is $7 no matter how many comfrey roots you order. Your roots will be crown cuttings with leaves trimmed off or a root cutting with a bud that is ready to grow.


"The comfrey arrived yesterday, and it was all in excellent condition! We were thrilled!" -Shelly, Norman, Oklahoma

"I have a couple of awesome comfrey patches going in my garden thanks to your root cuttings. I plan to order more from you soon." -Stephen, Grand Haven, Michigan

---

True / Common Comfrey Root

Organic True or Common Comfrey plants (Symphytum officinale var patens) with purple or purplish flowers.

True (Common) Comfrey flowers come in different colors such as purple (various shades), red (bright pink), yellow, white, and light pink. This is the original, heirloom, medicinal comfrey.

This photo is Russian Comfrey Bocking #4 on the left, and True Comfrey on the right with deep purple flowers. True Comfrey is about 2/3 the size of Russian Comfrey.


The type I have for sale here is purple. Some are deep purple, others are more reddish purple. Occasionally there is a pink-purple.

Which type of True Comfrey you get is random. I don't have the plants separated in our garden. Most are purple like the above photo.

The photo to the left is the more reddish purple flower of True Comfrey. Then below with the bumble bee is the pinkish flower.


The live roots are ready to grow. They are 4-5 inches long. Length depends upon thickness of root. It may or may not include a green growing top. Each root is different.

Planting instructions included with your order.

For more information:
True or Common Comfrey.







Common or True Comfrey- $15 a root. Shipped Monday. Shipping is $7 no matter how many comfrey roots you order. Your roots will be crown cuttings with leaves trimmed off or a root cutting with a bud that is ready to grow.

1 True/Common Comfrey Root + 30 Seeds= $24. Shipping is $7.


"I received your root, and it's beautiful!" -Sharayah, Severance, Colorado

---

True / Common Comfrey Seeds

Organic True or Common Comfrey seeds (Symphytum officinale var patens) have purple flowers.

These seeds are open pollinated, not hybrid, not treated with chemicals, and not GMO. They are good, natural seeds.

A flyer about how to germinate and grow seeds is included in your order.

About comfrey seeds and how to germinate:
True / Common Comfrey Seed.

Same shipping no matter how many seeds you order. For more ways to pay, see bottom of page.



Comfrey seeds on flower stalk.


Right: A young seedling with ruler (1").


Common or True Comfrey Seeds with purple flowers (var patens).

$112.00 for 2 teaspoons, about 520 seeds. $1.95 shipping.

$58.50 for 1 teaspoon, about 260 seeds. $1.95 shipping.

$31.90 for 1/2 teaspoon, about 130 seeds. $1.95 shipping.

$17.95 for 60 seeds. $1.95 shipping.

$9.95 for 30 seeds. $1.95 shipping.



---

Russian Comfrey Bocking No. 4



Organic Russian Bocking #4 comfrey root cuttings (Symphytum x uplandicum = Symphytum uplandica = Symphytum peregrinum) with purple flowers.

The roots are 3 to 4 inches long and about the size around of a finger. If the root is thinner, you receive a longer piece.

Plant horizontally in the ground about 2-3 inches deep. Little rootlets grow along the entire root.

Includes a flyer about growing comfrey.

For more information:
Russian Comfrey Bocking #4.
For more ways to pay, see bottom of page.



A Dominique rooster in a patch of Russian Comfrey No. 4. The plants will get wider and taller.


The photo with the ruler shows what your root will look like. They are sprouted with small green leaves.

$19.00 for one root cutting of Russian Comfrey Bocking #4. Shipped Monday. Shipping is $7 no matter how many comfrey roots you order. Your roots will be crown cuttings with leaves trimmed off or a root cutting with a bud that is ready to grow.

Available now.


---


Shipping for Live and Dried Comfrey
$7 shipping for live comfrey no matter how many you order.
$1.95 shipping for comfrey seeds.

I ship to the United States only.

Shipping Schedule
Comfrey root orders go out every Monday.
The weekly cutoff time is early Sunday morning.

The Shopping cart may say "Health Treasures".
Sorry no pick up at the farm.

This photo is Nancy standing in front of lovage in late summer.
The next photo is Dominique chickens and Ancona ducks in comfrey. Those plants have been trimmed recently. They get much bigger.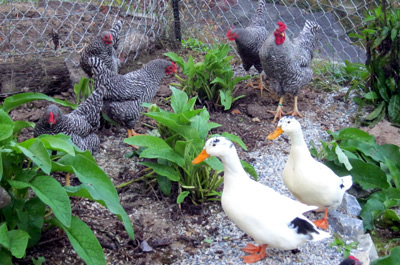 "My 6 plants are doing well...4 of them have good leafing, and two are beginning to make flowers." -Tanya, Louisiana

"Here in the northwest inland, my comfrey is just starting to come up. Thank you for the start! I wish you well in the beauty of the coming growing season." -Chris, Washington


---
PayPal Shopping Cart: You can pay with PayPal online using my shopping cart. All products have buttons you can click to order this way. You do not have to have a PayPal account to pay with your credit or debit card.


PayPal Money Request by Email: I send a PayPal Money Request by email. You pay online. Or you can send a PayPal payment from your PayPal account to ncfarmgarden@gmail.com.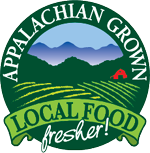 Nantahala Farm in the Mountains of Western NC
Topton, North Carolina 28781
No pickup at farm.
Stay at my
Vacation Rental
on the farm.
ncfarmgarden@gmail.com
I ship to the United States only.

Please support small farms and sustainable living.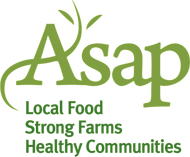 RENT MY VACATION HOME

Rental House on Farm
BUY BEANS FOR PLANTING

Cherokee Trail of Tears Black Beans- Pole
LEAFY GREENS: SEEDS FOR PLANTING

Perennial Sea Kale Seeds
COMFREY ROOTS AND SEEDS

Comfrey Plants and Seeds
FARM BOOKS

Farm & Garden Calendar
FARM SITE RESOURCES

Create Your Own Website
|
Site Map
All rights reserved. ©2008-2019