Mallard Ducks

All domestic ducks except the Muscovy started genetically with the Mallard or wild duck (Anas platyrhynchos). The Muscovy duck (Cairina moschata) is in a different genus.

The photo on the left is Mallard ducks: female is top left, male is bottom right. The photo to the right is Indian Runner ducks.

Wild mallard ducks will on rare occasions lay very light-green eggs, though usually they are white.


Runner Ducks

The Ancona duck has Runner duck in it. Any color found in Runner ducks can be found in Ancona ducks. Colors other than the ones listed below are possible.

Some colors are Fawn, Black, Buff, Chocolate, Silver, Cumberland Blue, Blue Dusky, Apricot Dusky, Apricot Trout, Blue Trout, and Gray.

"The Runner cannot help but lay large, white and green shelled eggs of a most delicious flavour." -Levi D. Yoder, Natural and Artificial Indian Runner Duck Culture, Pennsylvania, 1910.


Definition of "Duck"

The precise meaning of the word "duck" in a sentence can be confusing.

"Duck" is sometimes used to mean all ducks, both male and female. At other times it means only the female waterfowl, such as mating a duck and drake. To avoid confusion, I use "female duck" when the gender is important.

This photo is an Ancona drake (on left) and female duck. Drakes have a curly tail.


Storeys Guide to Raising Ducks

For more information about duck genetics, read "Storeys Guide to Raising Ducks" by Dave Holderread. Chapter 10 is "Understanding Duck Colors".

"For any given trait the original form found in the wild ancestors of domestic ducks is known as the wild type. Keep in mind that Gray is the official name in North America for any duck that is colored exactly like a wild Mallard." -page 112

"Alternative forms of a gene are called alleles. If a gene has one recognised mutation form, then it is said to have two alleles (the wild type plus the mutation form). If a gene has two recognised mutation forms, then it is said to have three alleles (the wild type plus the two mutation forms)." -page 112

"If a duck carries a matched pair of genes at a particular locus, it is said to be homozygous for that location. If it carries different alleles at a locus, it is called heterozygous." -page 112



Most Common Ancona Duck Color is Black

Black is the foundation (base) of all the other Ancona colors. It is dominant.

Mallard female duck (gray=wild type) with 1 Extended Black allelle and no Blue or Chocolate alleles= all black. It is heterozygous. (All Ancona ducks are heterozygous.)

The first photo is 3 Black Ancona ducks. The next photo is a Black Ancona duckling.

"It was an absolute pleasure doing business with you. I hope your farm has great success. I'm so glad I found you on the Internet. Thank you for doing such important work and keeping the Anconas alive!" -Jeff, Norridgewock, Maine


Magpie and Ancona Duck Genetics

Mallard female duck with 2 Extended Black allelles with white spot pattern genes= Magpie duck. It is homozygous for that gene.

A Magpie duck has large areas of black on its back, sides and rear. The rest is white. See photo of drake to the right.

This photo to the left is a Black female and a Tricolor female with their ducklings from a Tricolor male.





Second Most Common Color is Chocolate

Mallard drake with 1 Extended Black allelle + 1 Chocolate allelle= looks Black but carries Chocolate.

Mallard drake with 1 Extended Black allelle + 2 Chocolate allelles= Chocolate.

Mallard female duck with 1 Extended Black allelle + Chocolate allelle= Chocolate.

The female has 1 loci for a Chocolate allelle. A drake has 2. So she can only inherit Chocolate from her father. It is recessive and sex linked.

The first photo is the tail feathers of a Chocolate male duck. See Lavender below for a photo of 2 Chocolate ducks.

The next photo is a Chocolate duckling in the front, and a Black duckling in the back.

"Our six year old granddaughter has been wanting ducks since she was two. This will be a dream come true." -Kim, Cape Cod, Massachusetts
Buff Ancona Duck

There is a light Chocolate Ancona duck that is the Chocolate gene combined with the Buff gene. Buff is rare.

This photo is a Buff female duck.


Mating Chocolate Ducks

If a Chocolate drake mates with a Black duck (female), all female offspring are Chocolate. All male offspring are Black. This means you can determine the sex of ducklings when they hatch.

If a Black drake mates with a Chocolate duck, all offspring are black. The male offspring will carry the sex-linked recessive Chocolate gene. The female will not.

This photo is a Chocolate drake.


Black & Chocolate Duck Matings

Black drake x Black duck= 75-100% Black offspring. Those not Black are Chocolate.

Chocolate drake x Chocolate duck= 100% Chocolate offspring.

Black drake x Chocolate duck = 50-100% Black offspring. Those not Black are Chocolate.

Chocolate drake x Black duck = 50% Black + 50% Chocolate offspring.

"One of the eggs (the blue one) already has a beating heart!!" -Anya, Durham, North Carolina


Ancona Duck Colors & Genetics, Part 2
David Holderread, Ancona Duck Breeder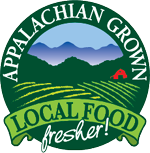 Nantahala Farm in the Mountains of Western NC
Macon County (close to Cherokee, Graham and Swain Counties)
Topton, North Carolina 28781
No pickup at farm.
Stay at my
Vacation Rental
on the farm.
ncfarmgarden@gmail.com
I ship to the United States only.

Please support small farms and sustainable living. I am happy to answer your questions about farming and gardening. Let me know any comments or suggestions you have about my site, farm or products. I can add your testimonials and photos so others know your experiences and ideas.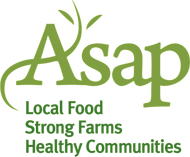 RENT MY VACATION HOME

Rental House on Farm
ANIMALS AND POULTRY EGGS FOR SALE

Ancona Ducks
|
Dominique Standard Chickens
Shipping Hatching Eggs
BUY BEANS, PEAS & CORN FOR PLANTING

Black Turtle Beans- Bush
Cherokee Trail of Tears Black Beans- Pole
Cherokee White Flour Corn
LEAFY GREENS: SEEDS FOR PLANTING

Perennial Sea Kale Seeds
BUY SEEDS, ROOTS, BULBS AND PLANTS

Comfrey Plants and Seeds
|
Perennial Bronze Fennel Seed
Stinging Nettle Seed
|
White Yarrow Seeds
PURCHASE FERTILIZERS, FEED SUPPLEMENTS

Azomite Trace Minerals Powder
|
Rock Dusts for Soil Health
FARM BOOKS, VIDEOS & ACCESSORIES

Farm & Garden Calendar
Better Hatching Book
|
Winter Chickens DVD
Incubation Thermometer
|
Coal Sifter Woodstove Tool
FARM SITE RESOURCES

Home
|
Pay with Paypal
Privacy & Refund Policies
Create Your Own Website
|
Site Map

Follow My Farm Life on Facebook:
"Western North Carolina Farm & Garden Calendar"
All rights reserved. ©2008-2018