I no longer sell Ancona duck eggs. If you sell Ancona ducks or eggs, contact me and I'll add you to this list. You can find people with ducks or hatching eggs here:
The Livestock Conservancy: Rare Breeds
The Livestock Conservancy: Ancona Duck
Ancona Duck Breeders Association
Ancona Ducks- ISO and Where to Find
Ancona Ducks- Facebook
Worth It Farms: Ancona Ducks for Sale
Victoria Couch in North Carolina, victoriacouch77@gmail.com
Mary Z. Ruby, The Ruby Roost, Marshall, North Carolina, mzruby@msn.com
Junifer Johnson, Lance-a-lot Ducks, York, Nebraska, lancealot.ducks@gmail.com
Jackie Mobley, Five Pine Farm, Green Mountain, North Carolina, jmob873@gmail.com
Sofia Bent, Logsden, Oregon, chickenduckpalace@gmail.com
Muddy Puddle Farm, Pennsylvania, 570-336-9040, gowertravis007@gmail.com
Delaney McMaster, Taylors, South Carolina, dgmcmaster@hotmail.com
Audrey Geier, Cambridge, Ontario, Canada, audrey.geier@gmail.com
Emily Rothrock, Louisburg, North Carolina, emily.l.rothrock@gmail.com

Breeding stock: Black, Chocolate, Blue, Lavender, Lilac, Silver, TriColor
Ancona Duck Hatching Eggs
Ancona Ducks #1
Ancona Ducks #2
Ancona Ducks #3
Ancona Ducks #4
Ancona Duck Colors: Part 1
Ancona Duck Colors: Part 2
David Holderread, Ancona Breeder
About Green & Blue Duck Eggs

Feed Comfrey to Poultry
Shipping Hatching Eggs
Types of Incubators
Make A Poultry Incubator
How to Incubate Eggs
Duck Eggs Hatched by Chickens
Duck Eggs Hatched by a Goose
How to Help Hatching Babies
How to Brood Poultry



Ancona Duck Eggs Incubated by Broody Chickens
Yes, a chicken can incubate duck eggs. And duck mothers.





Bantam Hen Successfully Hatches Duck Eggs

You can see an unhatched green Ancona duck egg under the hen. Four ducklings hatched. Duck eggs take 4 weeks to incubate. Chicken eggs take 3 weeks to incubate.

These ducklings are 1 day old. They are happy with their chicken mom.

"I candled today. Two look really good, one iffy. I am so happy! I really wanted a house duck for a pet. I already have the diapers. I have 2 females and 1 male outside, but weather is too cold for fertile eggs. I love the Ancona ducks, so friendly, and hope to have more. They lay even in the cold." -Jeanette, Park River, North Dakota





2-Day-Old Duckling with Hen

There are more ducklings under this broody hen. She is a good mother.

It is funny to watch a hen when she sees her "chicks" going in water to swim. She must think they have lost their minds.





Broody Hen with Duck Eggs

A nice video of Ancona duck eggs being put under a broody hen from Kristi in Bluffdale, Utah. Her hen is a Silver Lace Wyandotte. At first the hen does not want to be disturbed, then she sweetly tucks the eggs under her. The video is 2 minutes, 46 seconds. The end is the best.






Broody Hen with Duckling

The photo with the duckling under a mamma hen is from Cynthia at Elderflower Farm in Talent, Oregon. Yes, chickens can hatch duck eggs!





Dominique Hen with Her Flock of Ducklings

Quicktime Movie: Dominique hen with ducklings. It is 2 seconds long. She hatched these eggs! She may be confused by how they look. The movie is from Valerie in San Mateo, California.





Ancona Duckling in Nest





5-Day-Old Ducklings

This photo is from Allison in Citrus Heights, California. She said: "They are perfect."


---




Muscovy Duck Hatches 3 Ducklings

"We took Lisa's unfertilized eggs (a Muscovy duck) from her and put the Ancona eggs under her without much objection. She has a lovely down lined nest. She had a mate who had an unfortunate habit of devouring his children. He made a great soup. I'm hoping Ancona ducks are more sensible." -Gwen, Brookfield, Massachusetts

This photo is from Gwen.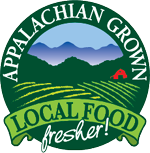 Nantahala Farm in the Mountains of Western NC
No pickup at farm. I ship to the United States only.
ncfarmgarden@gmail.com

Please support small farms and sustainable living.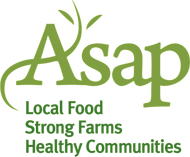 COMFREY ROOTS

Organic Live Comfrey Plants for Sale
FARM & COMFREY BOOKS

Farm & Garden Calendar
Comfrey Book, Volume 1
Comfrey Book, Volume 2
RESOURCES

Site Map
Comfrey Research: Symphytum
Comfrey History & References
Juice Plus: Powder concentrates from fruits, vegetables
All rights reserved. ©2008-2023