Hatching Chicken, Duck and Turkey Eggs (Part 2)
How to Remove Shell from Baby Poultry without Killing It
The information here is from the Western North Carolina Farm and Garden Calendar
that is a survival farming guide for hard times in USDA Zones 5, 6, and 7 for all eastern states.
It is from the "Farm Animals" section in March. There is a lot of information about animals in the book.
240 pages. Buy it today.


How Long Does Hatching Take

Hatching can take place over several days. For chickens, run the incubator for 24 days (3 days more than normal hatch time). For ducks and turkeys run the incubator for 32 days (4 days more than normal hatch time).

It is better not to help a chick/duckling/poult crack out of its shell. If you do, they almost always die (unless you follow the instructions in the next paragraphs).


How to Help Baby Poultry Get Out of Shell Once Pipping Starts

When a baby becomes too large to get oxygen through the egg shell pores, it uses its egg tooth to make a hole in the air sac at the flat, fat end of the egg. The egg tooth falls off a few days after hatching.

Pipping is when chicks, ducklings or poults start pecking on their shell so they can get out. They peck in a circle so the egg falls apart in half or so.

The egg to the left is a chicken egg. You can see the beak at the top of the hole.

Keep Hatching Humidity High

Inside the shell are 2 membranes. The inner membrane controls blood flow to the chick/duckling/poult, and the outer membrane holds moisture. The chick breaks the shell slowly and controls the stopping of the blood flow.

It can take 12 hours or more for the baby to come out of the eggshell once it first puts a little crack in the egg. It usually only takes an hour or so.

Make sure humidity is high during hatching. You may need to spray eggs with a little water. Only open incubator when absolutely necessary to keep in moisture.

The egg to the left is a duck egg.

Stay Warm and Be Patient

If you do want to help a hatch that has already started (chick/duckling/poult has made a small hole in egg), then take egg out of incubator and go to a warm place. With dull tweezers, remove a little bit of the egg shell around the hole.

Do not remove any of the inner membrane. Do this in a circle around the shell like the baby would do it. Put the shell in the tweezer and pinch off small pieces.




Keep Egg Moist

While you are doing this, keep the egg membrane moist with warm water in a dropper. The key to this is keeping the membrane moist.

Do not drown baby. If you see blood, stop.

After cracking around some or all of the egg, wrap a warm, very wet piece of washcloth around the cracked parts of the egg. Do not cover the beak. Put back in incubator. The beak should be on its side or facing up.



When to Remove Babies from Incubator

Remove chicks, poults or ducklings from the incubator once a day. They can live for 48 hours without food or water. You only remove once a day so the incubator maintains stable temperature and humidity.

Some incubators have a small plug you can remove to help reduce humidity while babies dry.



"A Guide to Better Hatching" Book
"Sexing All Fowl" Book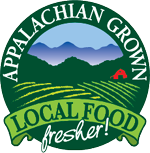 Nantahala Farm in the Mountains of Western NC
Macon County (close to Cherokee, Graham and Swain Counties)
Topton, North Carolina 28781
Location Map
By appointment only. Please email or call before coming over.
828-321-9036
Please call between 9 am and 7 pm Eastern time, any day.
This is a landline, not cellular, so I can't receive texts.
Email is preferred: orders@healthtreasures.com
I ship to the United States only.

Please support small farms and sustainable living.
We are happy to answer your questions about farming and gardening.
Let us know any comments or suggestions you have about our site, farm or products.
We can add your testimonials and photos so others know your experiences and ideas.
We ship to the United States only.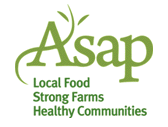 RENT OUR VACATION HOME

Rental House on Farm
ANIMALS AND POULTRY FOR SALE

Toggenburg Goat
|
Dominique Chickens
|
Bantam Chickens
Cream Brabanter Chickens
|
Ancona Ducks
BUY BEANS, PEAS AND CORN FOR PLANTING

October Beans
|
Rattlesnake Beans
|
Greasy Beans
Black Turtle Beans
|
Mammoth Melting Peas
|
Appalachian Field Corn
LEAFY GREENS: SEEDS FOR PLANTING

Perennial Sea Kale Seeds
|
Mizuna Seeds (Japanese Greens)
BUY SEEDS, ROOTS, BULBS AND PLANTS

Comfrey Plants and Seeds
|
Perennial Bronze Fennel Seed
Stinging Nettle Seed
|
White Yarrow Seeds
Perennial Plants
PURCHASE HERBS, FERTILIZERS, FEED SUPPLEMENTS

Frontier Comfrey Root, Dried
|
Frontier Stinging Nettle Root, Dried
Azomite Trace Minerals Powder
|
Rock Dusts for Soil Health
Organic Thorvin Kelp from Iceland
BOOKS, VIDEOS, HEALTH SUPPLIES, AND FARM EQUIPMENT

Farm and Garden Calendar
|
Future of Food DVD
|
A Guide to Better Hatching
"Sexing All Fowl" Book
|
Krystal Salt Rock Crystals
|
Comfrey Oil
FARM SITE RESOURCES

Home
|
Farm/Garden Advice by Phone or Farm Tour
|
Pay with Paypal
Sustainable Farming Inspiration
|
Privacy and Refund Policies
All rights reserved. ©2008-2015