Incubating and Hatching Chicken, Duck and Turkey Eggs (Part 1)
The information here is from the Western North Carolina Farm and Garden Calendar
that is a survival farming guide for hard times in USDA Zones 5, 6, and 7 for all eastern states.
It is from the "Farm Animals" section in March. There is a lot of information about animals in the book.
240 pages. Buy it today.


Incubate Poultry February through August

It is good to incubate eggs February through August when egg production is at its highest.

In terms of availability of hatching eggs, peak egg production is April and May. Good egg production is February through July.

Lowest egg production is September through December. (The longest day is in June. Molting is in September. The shortest day is in December.)

March is a good month to start incubating poultry eggs in an incubator such as a Hovabator. Read the manual that came with it. Or you can build your own incubator.

It is best if the incubator is in a room with a stable temperature around 70-80 degrees. Do not let sun hit incubator.
Collecting Eggs

Before a fertile egg is incubated, the embryo inside is already developing. Collect eggs frequently. Clean lightly soiled eggs with a dry, soft cloth. It is better not to wash them since they have a bloom that keeps bacteria out.

But if you must wash them, use warm but not cold water. Do not incubate eggs that are very dirty because bacteria may have gotten into the egg. Handle gently.
Storing Eggs for Incubation

It is best to incubate them within 1-2 weeks. If you only have a few hens and need to wait a few days or weeks to collect enough eggs for your incubator, then keep them around 50-60 degrees and 75% relative humidity. (Best hatch rate is with eggs stored less than 1 week.)

Do not put in refrigerator. Put them in an egg carton with the big end of the egg up. Then 2-3 times a day lift up one end of the carton, then the next time the other end. Do not turn upside down. Let eggs warm up to room temperature before putting them in incubator.

If eggs are shipped, do not wrap in plastic because eggs need to breath.



Incubator Temperatures and Humidity

Chicken eggs are incubated at 99 degrees. Chicken eggs incubate for 21 days.

Duck eggs are incubated at 99 degrees. Mallard and domestic duck eggs incubate for 28 days. Muscovy duck eggs incubate for 35 days.

Turkey eggs incubate between 98-102 degrees with 99-100 degrees being best. Turkey eggs incubate for 28 days.

About 2/3 the way through incubation, the babies in the eggs start generating some heat. So you may need to turn the thermostat down if the temperature rises too much.

Chicken eggs need 50-55% humidity for days 1-18, and 65-75% for days 19-21.

Duck eggs like 55-65% humidity for days 1-24. From day 25 to first piping (ducklings start to crack egg, usually around day 28), humidity should be around 65%. When piping starts, increase humidity to 80-85%.

Turkey eggs like 55-60% humidity for days 1-24. From day 25 to hatch, humidity should be around 75-80%.



Incubator Use, Humidity, and Turning Rack

Different incubators hold different numbers of eggs. An "Octagon Incubator" holds 24 chicken eggs. A "Little Giant Incubator" holds 30 chicken eggs. A "HovaBator Incubator" holds 42 chicken eggs. A "Farm Innovators Incubator" holds 48 eggs.

You can use the same incubator for hatching chicken, duck or turkey eggs. Since the number of days of incubation is different, you hatch them so all eggs are the same type for each batch.

You need a hygrometer (humidity gauge). Keeping the right humidity is very important. It is better to have higher than recommended humidity than lower especially when eggs are hatching. If it is too dry, the birds will have difficulty getting out of the egg.

It is better to have an electric turning rack but you can turn eggs by hand 3-4 times a day. Eggs are put in the turner with small ends down. Do not turn last 3 days. Remove turner and put eggs on side on incubator floor.

Open the incubator only when absolutely needed such as adding water to maintain humidity. Water is usually added about 2 times per week. Opening the incubator changes the temperature and humidity that can take hours to readjust.



Candling Eggs

You need to candle eggs which means looking at the eggs in the dark or in dim light with a flashlight touching the egg to see if the eggs are fertile and growing properly. You throw away infertile (clear) or dead (cloudy) eggs.

Candle eggs after 7 days in the incubator.

Candle again at day 14 if there were eggs that you were uncertain about. Otherwise, you do not need to candle again.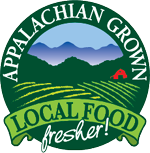 Nantahala Farm in the Mountains of Western NC
Macon County (close to Cherokee, Graham and Swain Counties)
Topton, North Carolina 28781
Location Map
By appointment only
828-321-9036
Please call between 8 am and 9 pm Eastern time, any day.
Email:
orders@healthtreasures.com

Please support small farms and sustainable living.
We are happy to answer your questions about farming and gardening.
Let us know any comments or suggestions you have about our site, farm or products.
We can add your testimonials so others know your experiences and ideas.
We may be interested in barter. Let us know what you have to offer.
We ship to the United States only.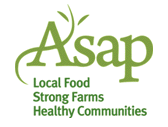 RENT OUR VACATION HOME

Rental House on Farm
ANIMALS AND POULTRY FOR SALE

Toggenburg Goat
|
Dominique Chickens
|
Bantam Chickens
Ancona Ducks
BUY BEANS, PEAS AND CORN FOR PLANTING

October Beans
|
Rattlesnake Beans
|
Greasy Beans
Mammoth Melting Peas
|
Appalachian Field Corn
LEAFY GREENS: SEEDS FOR PLANTING

Perennial Sea Kale Seeds
|
Mizuna Seeds (Japanese Greens)
BUY SEEDS, ROOTS, BULBS AND PLANTS

Comfrey Plants and Seeds
|
Perennial Bronze Fennel Seed
|
Mangel Beet Seeds
Stinging Nettle Seed
|
Music Garlic
|
Ferry-Morse Seed Packets
|
Perennial Plants
PURCHASE HERBS, FERTILIZERS, FEED SUPPLEMENTS

Frontier Comfrey: Dried Root and Leaf
|
Organic Thorvin Kelp from Iceland
Azomite Trace Minerals Powder
|
Rock Dusts for Soil Health
BOOKS, VIDEOS, HEALTH SUPPLIES, AND FARM EQUIPMENT

Farm and Garden Calendar
|
Farm & Health Books
|
Buy 12 Health & Diet Books, Bulk
Dr Day Workbook & VHS Tapes
|
Future of Food DVD
|
Krystal Salt Rock Crystals
Comfrey Booklet
FARM SITE RESOURCES

Home
|
Farm/Garden Advice by Phone
|
Pay with Paypal
Privacy and Refund Policies
All rights reserved. ©2008-2014