I no longer sell Ancona duck eggs. If you sell Ancona ducks or eggs, contact me and I'll add you to this list. You can find people with ducks or hatching eggs here:
The Livestock Conservancy: Rare Breeds
The Livestock Conservancy: Ancona Duck
Ancona Duck Breeders Association
Ancona Ducks- ISO and Where to Find
Heritage Ancona Ducks- Facebook: Follows Dave Holderread's breeding guidelines. See "Storey's Guide to Raising Ducks". This is a non-APA (American Poultry Association) Ancona group. There is no APA-accepted standard for the Ancona. We strive to preserve the original "Holderread" lines. We do not agree with the proposed standard. It would require culling Anconas which have any plumage colors other than black and white, and culling Anconas which lay any egg color other than white. Decreasing the gene pool and genetic diversity in an already-rare breed is a recipe for a disastrous decrease in health and vigor.
Ancona Ducks- Facebook: Wants American Poultry Association breed standardization of only black/white feathers with white eggs. Anconas have many varieties. Each color is a separate variety. The same holds true for all breeds of poultry. Many breeds having many varieties accepted by the APA. Each variety is a separate project and has to be admitted individually. Tri-color Ancona ducks will not be allowed.
North American Duck Alliance, na.anconaduckalliance@gmail.com

Worth It Farms: Ancona Ducks for Sale, Atlanta, Georgia, WorthItFarms@gmail.com
Victoria Couch in North Carolina, victoriacouch77@gmail.com
Mary Z. Ruby, The Ruby Roost, Marshall, North Carolina, mzruby@msn.com
Junifer Johnson, Lance-a-lot Ducks, York, Nebraska, lancealot.ducks@gmail.com
Jackie Mobley, Five Pine Farm, Green Mountain, North Carolina, jmob873@gmail.com
Sofia Bent, Logsden, Oregon, chickenduckpalace@gmail.com
Delaney McMaster, Taylors, South Carolina, dgmcmaster@hotmail.com
Audrey Geier, Cambridge, Ontario, Canada, audrey.geier@gmail.com
Emily Rothrock, Louisburg, North Carolina, emily.l.rothrock@gmail.com
Ana Nelson, Dade City, Florida, www.vitoriafarms.com, 352-769-2869, vitoriafarms@gmail.com
Michelle Jones, Western North Carolina, duckandpepperfarm.com, 910-262-0395, ancona@duckandpepperfarm.com
Angie Cordray, Ancona Acres, Missouri, yardroc@grm.net
Jennifer Miller, Fredon Township, New Jersey, millerfarm7@gmail.com. Flock is NPIP H5/H7 AI clean.
Cindy Loos, Weiser, Idaho, 208-549-3928, toadilycreative@msn.com. Hen raised ducks. Excellent mothers.

Breeding stock: Black, Chocolate, Blue, Lavender, Lilac, Silver, TriColor
Ancona Duck Hatching Eggs
Ancona Ducks #1
Ancona Ducks #2
Ancona Ducks #3
Ancona Ducks #4
Ancona Duck Colors: Part 1
Ancona Duck Colors: Part 2
David Holderread, Ancona Breeder
About Green & Blue Duck Eggs

Feed Comfrey to Poultry
Shipping Hatching Eggs
Types of Incubators
Make A Poultry Incubator
How to Incubate Eggs
Duck Eggs Hatched by Chickens
Duck Eggs Hatched by a Goose
How to Help Hatching Babies
How to Brood Poultry



My Ancona Ducks for 2018.
Your eggs include all 7 basic feather colors.
Black, Chocolate, Blue, Silver, Lavender, Lilac and Tri-Color.

This photo is 18 ducklings that were hatched from the ducks in the below photos. It was taken by Nancy in Lake Orion, Michigan.

"18 out of the 20 fertile Ancona Duck eggs hatched. :) :) :) Here are their colors: 3 Black, 2 Chocolate, 3 Silver, 2 Lavender, 8 Blue. We are adding the ducklings we hatched from your eggs this year as our newest bloodline to our flock." -Nancy in Michigan

Ancona duck eggs take 28 days to hatch. Chickens take 21 days.


All of the photos on this page are from the breeding stock for eggs you receive in 2018.

This photo is a group of Anconas by their black plastic "pond".


This group includes some Black and White Anconas, and 2 Tri-Color drakes.


You can see the curly tail of 2 males.

"The broken plumage pattern of Anconas is unique among ducks. Like Pinto horses and Holstein cattle, there is no set design. Any combination of white and color is acceptable as long as there are obvious broken areas on head, back, sides, and underbody. The neck is normally solid white." -Storey's Guide to Raising Ducks by Dave Holderread


A group of Anconas: Black, Blue and Chocolate females.

"At sexual maturity the bill typically is spotted with varying amounts of green, often darkening to solid color with age. The legs and feet are orange with black or brown markings that increase with age." -Storey's Guide to Raising Ducks by Dave Holderread




The tail feathers of a Chocolate and White drake.

"This breed shares many physical characteristics with its apparent close relative, the Magpie. The main difference is the color pattern of their plumage, and Anconas are a little heavier, and their conformation is a bit stockier." -Storey's Guide to Raising Ducks by Dave Holderread


A Chocolate and White Ancona female duck with friends.

"Anconas are the best foragers and the most prolific layers of the Medium-weight breeds. Eggshell color can be white, tinted (cream), blue, green or spotted. They have proven to be extremely hardy and adapt to many environments." -Storey's Guide to Raising Ducks by Dave Holderread




A Blue and White Ancona female next to her pond. Blue is a gray-blue or a somewhat dark gray.




A Blue and White Ancona drake. Anconas weigh from 5 to 7 pounds.




A group of Ancona ducks in a well-eaten comfrey garden. In the upper left corner is a TriColor female. In the front are 2 Lilac and White females.




A group of Ancona ducks with a Tri-color male.

These are Lilac and White ducks. Lilac is a light shade of lavender with a brown undertone. It sometimes includes a few chocolate feathers.

Lavender and White Ancona drake. Lavender is a dark purple-gray or a medium gray. It has a brown undertone.


Lavender and White Ancona hen next to a Dominique rooster.


On the left is a Silver and White Ancona hen. Silver is a very light gray. That color is rare.


Almost all of my Ancona ducks. This photo was taken in February.

Ducks love anything wet: water, rain, snow, mist, fog!

"The 11 ducks that hatched were awesome and hardy. Last summer they had multiplied to about 50 (from 3 females)! My 3 sons were endlessly entertained and enraptured." -Dakota, Weippe, Idaho
Ancona Duck Colors & Genetics, Part 1

Ancona Duck Colors & Genetics, Part 2

Buying Ancona duck eggs



Nantahala Farm in the Mountains of Western NC
No pickup at farm. I ship to the United States only.
ncfarmgarden@gmail.com

Please support small farms and sustainable living.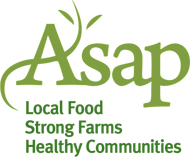 BUY COMFREY ROOTS

Organic Live Comfrey Plants for Sale
Comfrey Root Cuttings
FARM & COMFREY BOOKS

Farm & Garden Calendar
Comfrey Book, Volume 1
Comfrey Book, Volume 2
RESOURCES

Site Map
Comfrey Research: Symphytum
Comfrey History & References
Juice Plus: Powder concentrates from fruits, vegetables
COMFREY RESOURCES

General Comfrey Information
How to Grow Comfrey
3 Types of Comfrey
Improving Soil with Comfrey
Permaculture & Fruit Trees
Comfrey as Feed for Poultry
Comfrey as Feed for Livestock
Comfrey: Animals & Health
Comfrey & Healing
History of Russian Comfrey, part 1
All rights reserved. ©2008-2023