All Seeds, Roots and Plants for Sale
$24.50: 1 tablespoon Stinging Nettle seeds = 48,000 seeds. 1 tablespoon equals 3 teaspoons. There are 180,000 seeds/ounce. Organic.
$11.50: 1 teaspoon Stinging Nettle seeds = 16,000 seeds.
Shipping $1.95. Includes a flyer about growing Stinging Nettle.
STINGING NETTLE SEEDS FOR SALE
Urticaceae Family, Urtica dioica
Organic Stinging / Common / European Nettle Seed

A hardy herbaceous perennial that is a favorite in permaculture and biodynamics. Also called tall nettle, burn hazel, burn nettle and burn weed.

Used as a compost activator and compost tea (the same as comfrey). Helps improve the quality of soil by adding humus. Beneficial insects love it.

Used medicinally for centuries. The leaves are edible and used as a tea.

Growing Stinging Nettle

It likes partial shade. Does well in full sun too. Grows in USDA Zones 3-9. Likes moist, rich soil with pH 5.5-8.0. Likes growing near streams. Likes disturbed soil.

Direct sow seed outside in late summer or anytime in fall. Can also sow late winter or early spring. This is so they get some cold/moist weather to improve germination.

Seeds need light to germinate so do not cover with soil. Do tamp seeds down a little into soil. Germinates in 10-21 days under good conditions. Matures in 90-110 days.
Stratify 1: Cold Helps Seeds Grow

Improve germination rates by cold stratifying for 2-4 weeks. Put your seeds in moist sand, coir, peat moss, potting soil, or paper towel. Then put in a cloth bag, baggie, or glass jar with lid. A paper towel is the least preferred because it is sterile and does not contain growth hormones that encourage germination.

This photo is Stinging Nettle in the fall with frost on the leaves.
Stratify 2: Germinating Your Seeds

Seaweed or kelp has naturally occurring growth hormones that help seeds germinate. Add a little kelp to your stratifcation seed mixture. Kelp is good for seedlings too to prevent damping off.

Put your stratification bag or jar in your refrigerator. Do not put them in your freezer when wet. Keep there for 14-28 days. Then sow as given above.

If seeds get this cold/moist stratification, they can be sowed spring, summer or fall.

This photo is a Stinging Nettle seedling.

Stinging Nettle Plants

Grow plants about 12-18 inches apart from each other. Grows 3-5 feet tall. It likes a lot of nitrogen, even fresh manure.

Flowers are small and subtle, off-white. The plants are either male or female so you need both to have harvest viable seeds.


Common Stinging Nettle Seeds

There are 180,000 seeds per ounce! Open pollinated. Organic.

Stinging Nettle grows frequently in Asia, northern Europe, Canada and the United States.

Bees, birds, and butterflies love the plant.

This is a closeup of the Stinging Nettle seeds you receive.

"I really love nettles and have been able to wildcraft them everywhere." -Kristen, Durham, North Carolina


Loved by Butterflies

Stinging Nettle is a host plant for these butterflies: Red Admiral (Vanessa atalanta), Milberts Tortoiseshell (Nymphalis milberti), West Coast Lady (Vanessa annabella), Satyr Anglewing (Polygonia satyrus), Peacock (Inachis io) and Painted Lady (Vanessa cardui).

Help these species by planting some nettle in your yard.
Comfrey and Stinging Nettle

This photo is stinging nettle and Comfrey (a young plant). Both are compost activators (help the compost decompose faster).

Nettle spreads by underground rhizomes that are bright yellow. Some people consider it to be invasive. It spreads the same way mint spreads.

Leaves are Good to Eat

Best harvested in the evening or early morning for more essential oils.

The leaves are eaten in the spring by cooking them like spinach. It is high in protein (25% dry weight), iron, vitamin A, vitamin C, chlorophyll, calcium, manganese, postassium and trace minerals. The cooking water is good to drink. Native Americans harvested the leaves in spring when other food was scarce.

The leaves are not usually eaten after they start to flower because they are gritty. So to have nettle leaves all year, dry your leaves in the spring. The flowers are edible too. Animals love eating the plants if they are wilted.
Stings from Nettle

Yes Stinging Nettle does sting so wear gloves when harvesting. However, wilting, drying or briefly cooking the leaves removes the sting.

If you get stung, an anti-histamine cream can help. Or try folk remedies such as baking soda, jewelweed leaves, or plantain leaves put on the skin.

This photo is a closeup of the nettle flowers on the plant.

Parts of the Stinging Nettle (Common Nettle) plant, Urtica dioica.

More information: Stinging Nettle and Health.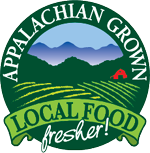 Nantahala Farm in the Mountains of Western NC
Macon County (close to Cherokee, Graham and Swain Counties)
Topton, North Carolina 28781
No pickup at farm.
Stay at my
Vacation Rental
on the farm.
ncfarmgarden@gmail.com
I ship to the United States only.

Please support small farms and sustainable living. I am happy to answer your questions about farming and gardening. Let me know any comments or suggestions you have about my site, farm or products. I can add your testimonials and photos so others know your experiences and ideas.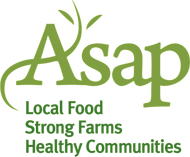 RENT MY VACATION HOME

Rental House on Farm
POULTRY EGGS FOR SALE

Ancona Ducks
|
Shipping Hatching Eggs
BUY BEANS, PEAS & CORN FOR PLANTING

Black Turtle Beans- Bush
Cherokee Trail of Tears Black Beans- Pole
Cherokee White Flour Corn
LEAFY GREENS: SEEDS FOR PLANTING

Perennial Sea Kale Seeds
BUY SEEDS, ROOTS, BULBS AND PLANTS

Comfrey Plants and Seeds
|
Perennial Bronze Fennel Seed
Stinging Nettle Seed
|
White Yarrow Seeds
FARM BOOKS, VIDEOS & ACCESSORIES

Farm & Garden Calendar
Better Hatching Book
|
Winter Chickens DVD
Incubation Thermometer
FARM SITE RESOURCES

Create Your Own Website
|
Site Map
All rights reserved. ©2008-2019