Vacation Rental in Topton, North Carolina
In the Great Smoky Mountains
In Nantahala National Forest
Two Miles from Lake Nantahala

Affordable, Comfortable
Rent Daily, Weekly or Monthly
Rent a low-cost home in rural Nantahala (3200 feet).
Land of the Noon Day Sun. Two miles from beautiful Lake Nantahala.
1000 square feet, 2 bedroom, 2 full bath. Sleeps 10. Fully furnished.
Mountains, farms, meadows, streams, lakes, rivers and woods.

"Beautiful taste of rural, small-farm life." -Jackie, Virginia Beach, Virginia

"Love the location, privacy and price. Can't wait to come back!" -The Byers, Knox, Indiana

"I love how secluded it is. The drive up is breathtaking! The bed was comfy and the water is wonderful. Our stay was cozy and made it feel like it was our home." -Megan, Jacksonville, Florida

Photos of Inside of House
Photos of House + Area Statistics
What Renters Say
Map of Lake Nantahala
Map of Rental Location
Map of Nantahala Scenic Drive
Map of Appalachia
Local Attractions
Close to "Tail of the Dragon"
Hunting Near the Vacation Rental


Enjoy the Mountains
Low cost, affordable housing for your holiday trip.
To rent our "cabin" email: ncfarmgarden@gmail.com.
We are happy to talk with you about your holiday plans.
Corporate (business) travelers are welcome.
Let us know how we can help you.

"Robin and I had a wonderful time staying in your vacation rental. We enjoyed a great meal at nearby Lake's End restaurant. We sat on their deck and watched the sun go down across the lake while having a wonderful meal. We will be back soon and bring friends." -Danny, Marietta, Georgia

"The house was clean and spacious. Our stay was very comfortable and pleasant. The local attractions guide Nancy wrote was very helpful." -Roshand, New Orleans, Louisiana

"We loved having a very detailed guide with the area attractions. We enjoyed the garden space in the back of the property. Indoors was a cozy, well-equipped cottage." -Jocelyn, south Florida

"It is a beautiful area along Wayah Road, and everyone we met was very friendly and helpful." -Linda, Cleveland, Georgia

All months except those below: $74/night, $414/week.
June-September: $79/night, $442/week.
October: $89/night, $498/week.
Special rates for Thanksgiving, Christmas, New Year weeks.
The above rates are for 2 people.
If more than 2 people, each extra person is $12/person/night.

There is a 2 night minimum stay.
Sleeps ten: Queen, Full, 2 Twins, Sofabed, Futon.

PayPal, MasterCard, Visa.
Checks if not Certified need 30 days to clear. USA banks only.

Cleaning fee of $59.
Plus 10% local and state tax.

To hold your reservation a 50% deposit is needed.
If less than 30 days before rental date, then 100% is needed.
At least 1 guest must be over 21. No house parties.

If you need to cancel your reservation:
Cleaning fee and security deposit are always refunded.
If cancel 1 week or less before rental date, then no refund.
We have turned people away to keep the date open for you.
If cancel more than 1 week before date, then 50% refund.
There may be flexibility with these rates depending upon
the time of year and how much advance notice.

Check-in is 3 pm or after. Check-out is before 10 am.
Children welcome. Sorry no pets. Guests provide their own meals.
You can park a small boat (18 feet or less) near the road. Let me know if bringing a boat.

In Macon County, 2 Hours West of Asheville
45 Minutes Northeast of Murphy, North Carolina

In Nantahala in the Appalachian mountains at 3200 feet.
On Long Branch Road, Topton, NC 28781.

"Great place- comfy, cozy, clean and warm. Area is beautiful. You were a great host- thank you! Highly recommended." -Laura, Atlanta, Georgia

"A comfortable respite close to many great outdoor activities." -John, Atlanta, Georgia

"We had everything we need, even more. The house is very clean and decorated in good taste. It is set up by a very considerate owner. We love the location, the comfort and tranquility of this house. It beats the expensive and pretentious B&B we came from. I like to cook my own meals in a kitchen which has everything I need!" -Jane, Massachusetts

"Amazing location, cozy home. Loved hiking around the mountains and toodling about the lake. Great place to curl up with a good book or movie after a day in the mountains." -Ben, Greenville, South Carolina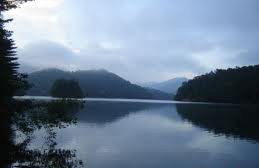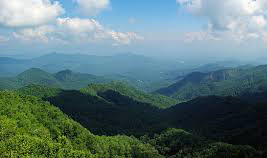 Local Activities
5 minutes away from Nantahala Lake.
10 minutes away from fly fishing in streams and Nantahala River.
10 minutes away from hiking the Bartram Trail.
12 minutes away from raft put-in at Wayah Road and Highway 19/74.
23 minutes from RidgeRunner Ziplines in Andrews.
25 minutes away from Nantahala Outdoor Center and Nantahala Gorge.
25 minutes from hiking the Appalachian Trail.
28 minutes from wagon rides.
29 minutes to Snowbird Wilderness Outfitters in Andrews, NC.
33 minutes to Joyce Kilmer Memorial Forest.
35 minutes to "Tail of the Dragon" motorcycle adventure.
37 minutes from Harrah's Cherokee Valley River Casino in Murphy.
43 minutes from Great Smoky Mountain Railroad train rides in Bryson City.
48 minutes from historic train rides.
1 hour, 30 minutes from Great Smoky Mountains National Park, Cherokee entrance.

Escape to the mountains. Local activities include whitewater rafting, fishing, boating, horseback riding, canoeing, kayaking, hiking, hunting, shooting range, jet skiing, snow skiing, snowboarding, sledding, mountain biking, motorcycling, ATV riding, swimming, rock climbing, bird watching, wildlife observation, scenic driving, antiquing, waterfalls, walking, flying lessons, picnics, star gazing, nature walks, autumn leaf sightseeing, zipline canopy tours, Snowbird Wilderness Outfitters, John Campbell Folk School, gambling casinos, and Native American cultural events such as those found at the Cherokee Nation Reservation.
Local Attractions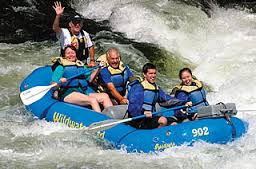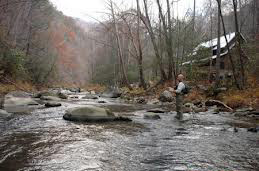 Local Area
This area is very rural. You are surrounded by farms, mountains and streams.
Murphy and Franklin are 40-45 minutes away. Asheville is 2 hours away.
It is 40 minutes from the closest Walmart or Lowes in Murphy.
The closest town is Andrews which is 20-25 mintues away.
In Andrews are the nearest grocery store (Ingles) and drug stores (Kerr or Turner).
There is a locally-owned general store (Batemans) just down the road (1/4 mile).
There are 2 restaurants (Lakes End, Wayah Cafe) 5 minutes away.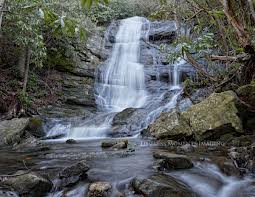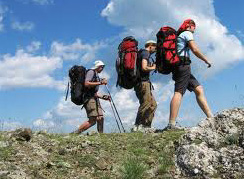 About the Holiday Rental House ("Cottage")
There is DSL high-speed internet, both wired and wireless.
You bring your computer or other device.
There is Dish TV in the living room.
There is a VCR and VHS tapes in a bedroom.

There is a landline phone with unlimited local and long distance
within the United States. No calls outside the United States.
There is poor cell phone service. Verizon has the best reception.
There is a wifi hot spot 1/2 mile away at Batemans General Store.
There are other wifi spots in the area.

The house is 24 x 40 feet long, about 1000 square feet.
There is a shed next to the house but it is not included with the rental.
There is covered parking for 2 motorcycles.

Has a fenced in yard that is 25 feet x 41 feet. Has a picnic table.

It has a covered porch on the side with a BBQ grill and chairs.
There is a firepit for a campfire.

Has a 32" wide ramp to the door if needed for wheelchair or walker.
The front door is 31" wide. The inside doors are 26.5" wide.
The bathroom doors are 23" wide.

House is clean and in good condition.
It is all wood floor except for the kitchen.
Heated with central electric heat.
Cooled with central air conditioning but it is not needed much.
In the summer it goes down to 50s or 60s at night.

Has washer and dryer.
Includes sheets, blankets, pillows, towels, etc.

The water is from a spring. The water here is very good.

No smoking in house as consideration for other renters who do not smoke.
Children are welcome.

Dogs are allowed. There is a small fenced-in yard around part of the house that is perfect for dogs. They have a covered area to stay out of rain or sun. There is an extra charge for pets of $30 per pet. Dogs need to be house broken, on flea medicine, and well behaved. If your dog is alone in the house, he needs to be in a cage/crate. When outside the fenced yard, your dog should be on a leash. Please limit barking. If you are bringing a dog(s), let me know how many. Thank you for your thoughtfulness.

The landlords house is next door about 350 feet away.

This is a very quiet, peaceful area with farm animals and wildlife.

Location Map and Local Attractions




Clean 1000 square feet, 2 bedrooms, 2 full baths.

Plenty of room. Sleeps 8.

Ramp going to front door. Good for wheelchair or walker.

White shed is not part of rental.
Looking down the driveway and across the street.

Our neighbors have horses, cattle, geese, chickens and ducks.

We have Toggenburg goats, Ancona ducks, Dominique chickens, and Banty chickens.
The view in summer when standing on the front porch.

The days are comfortable. The nights are cool.
Back porch with BBQ grill, chairs and bench.

It overlooks the picnic table. Enjoy yourself.

The house is surrounded by farms and woods.

People around here have chickens, ducks, geese, goats, sheep, horses, cattle, and other farm animals.
Our "Nantahala Farm and Garden" sign on the mail box.

Look for the yellow sign on Long Branch Road. The road follows a long stream (branch).
Driveway to your rental home. It is to the right.


The house at the top is our house. We can help you when you are here.


A beautiful fall scene from the back porch. Very relaxing.

View from front door in fall looking up driveway.

Enjoy the mountain scenery.

Back porch in the fall.

It has furniture now like in the above back porch photo.

A great place to hang out after your adventures.
View from back porch in autumn.

A great place for a short-term rental.

Your family will love it.

View from the vacation rental in autumn.

Relaxing and peaceful.

Looking down at your rental while it snows. Very cozy.

It does snow here sometimes during November through March. The average is about 10 inches a year though that varies a lot from year to year. Some years we have almost none.

If we have snow, the driveway will be shoveled. But if it is snowing when you show up, you may have to park your car by the street (on the driveway) and walk to the rental. It is only about a 3-4 minute walk. The local roads are well maintained when we have snow.
Snow on branches in January. It is very pretty here when it snows.
Here's a picture of me, Nancy Shirley, in my flower garden on the farm.
---
PayPal Shopping Cart: You can pay with PayPal online using my shopping cart. All products have buttons you can click to order this way. You do not have to have a PayPal account to pay with your credit or debit card.






PayPal Money Request by Email: I send a PayPal Money Request by email. You pay online. Or you can send a PayPal payment from your PayPal account to ncfarmgarden@gmail.com. Both are good for all purchases but especially those that combine shipping or have special pricing.


PayPal "Pay Now" from Farm Site: Go to my PayPal page. Fill in the amount. Log into your PayPal account and pay. My account is Health Treasures/ Nantahala Farm. This is good for all orders but especially those that combine shipping or have special pricing. After you pay, email me what you ordered.


Credit/Debit Card Online using Email Invoice (No PayPal): If you want to pay by credit/debit card but do not want to use PayPal, I can email you an invoice. In the email there will be a link to take you to an online payment page. Use Visa, MasterCard, Discover, JCB, or Diners Card. Email me what you want.


Phone: I accept credit/debit cards by phone: Visa, MasterCard, and Discover. Call me in North Carolina at 828-321-9036 any day, 10 am to 5 pm Eastern time (after 5 pm I unplug my phone). I am in and out working on the farm. Please leave a message if I do not answer. I will get back to you soon.


Check: I accept checks, money orders and cash. Checks need to clear before shipment. Make check payable to Nancy Shirley. Mail to: 477 Long Branch Road, Topton, NC 28781. Please include shipping. If you include your email address, I can email you that I received your payment.
If you are ordering many products, I can discount the shipping. Email me and I will give you a lower shipping cost than what is on the PayPal cart.

I ship to everywhere in the United States. I do not ship outside the United States.

Stay at my Vacation Rental on the farm.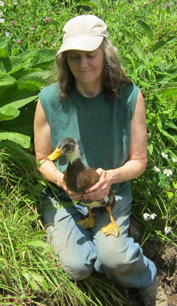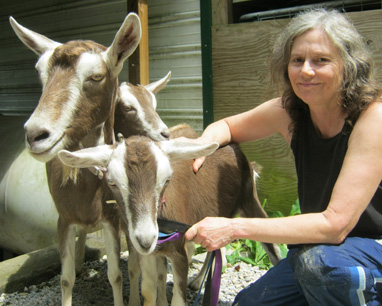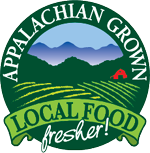 Nantahala Farm in the Mountains of Western NC
Macon County (close to Cherokee, Graham and Swain Counties)
Topton, North Carolina 28781
No pickup at farm.
Stay at my
Vacation Rental
on the farm.
828-321-9036 every day 10 am to 5 pm eastern time.
ncfarmgarden@gmail.com
I ship to the United States only.

Please support small farms and sustainable living. I am happy to answer your questions about farming and gardening. Let me know any comments or suggestions you have about my site, farm or products. I can add your testimonials and photos so others know your experiences and ideas.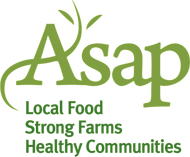 RENT MY VACATION HOME

Rental House on Farm
ANIMALS AND POULTRY EGGS FOR SALE

Ancona Ducks
|
Dominique Standard Chickens
Shipping Hatching Eggs
BUY BEANS, PEAS & CORN FOR PLANTING

October Beans
|
Greasy Beans
Black Turtle Beans- Bush
Cherokee Trail of Tears Black Beans- Pole
Cherokee White Flour Corn
LEAFY GREENS: SEEDS FOR PLANTING

Perennial Sea Kale Seeds
BUY SEEDS, ROOTS, BULBS AND PLANTS

Comfrey Plants and Seeds
|
Perennial Bronze Fennel Seed
Stinging Nettle Seed
|
White Yarrow Seeds
Perennial Plants
PURCHASE HERBS, FERTILIZERS, FEED SUPPLEMENTS

Frontier Comfrey Root Dried
Azomite Trace Minerals Powder
|
Rock Dusts for Soil Health
Organic Thorvin Kelp from Iceland
FARM BOOKS, VIDEOS & ACCESSORIES

Farm & Garden Calendar
|
Future of Food DVD
Better Hatching Book
|
Winter Chickens DVD
|
Incubation Thermometer
Coal Sifter Woodstove Tool
HEALTH SUPPLIES

Comfrey Oil
FARM SITE RESOURCES

Home
|
Pay with Paypal
Sustainable Farming Inspiration
|
Privacy & Refund Policies
Create Your Own Website
|
Site Map

Follow My Farm Life on Facebook:
"Western North Carolina Farm & Garden Calendar"
All rights reserved. ©2008-2018