Comfrey can be planted any time soil is not frozen.
COMFREY: WILD, NATIVE, INVASIVE
(probably Symphytum Hidcote Blue)
Wild Comfrey with Blue Flowers (Hidcote Blue)

This wild comfrey is very invasive. It spreads by underground roots (rhizomes). Once you plant it, it will spread rapidly and be difficult to get rid of. I once threw it into a compost pile to decompose, but it grew instead. It grew all around the pile and kept going.

The photo to the left was taken in early spring.


Invasive, Smaller than Other Comfreys

The Russian Comfrey Bocking #4 and #14 that I sell is a sterile hybrid and is not invasive at all. But some people want a ground cover that will spread fast. Wild/Native comfrey spreads by creeping rhizomes.

I found it in the southern Appalachian Mountains so I am not sure of its exact scientific name. It is about half the size of Russian Bocking comfrey. The leaves grow to about 1 to 1˝ feet tall. With the flower stalk, it is 2 feet tall.

It is probably Symphytum Hidcote Blue.

Symphytum officinale x Symphytum asperum x Symphytum grandiflorum = Symphytum grandiflorum Hidcote Blue= Symphytum Hidcote Blue.


May be Rough or Prickly Comfrey

It could be Rough or Prickly Comfrey (Symphytum asperum, S. asperum). But I think Symphytum "Hidcote Blue" is more likely. Some have called it 'Dyers' Comfrey because the leaves can be used to dye cloth or yarn.

See 3 types of comfrey.

My Wild Comfrey blooms earlier in spring than Russian and True/Common Comfrey. If you don't cut the flowerstalks, it will only bloom that one time except for a few flowers here and there.

This variety of comfrey is not liked very much by livestock. Livestock love Russian Comfrey (#4 or #14) and True Comfrey.






Blue Comfrey

Here are 2 photos from Duncan in west central Illinois of a wild comfrey plant that he grew from roots I sent him. The first photo is soon after I sent it. The next photo is when it was well established.

"Regarding the S. asperum vs. S. grandiflorum Hidcote Blue debate, based on what mine have done so far, I can't imagine them getting as tall as S. asperum is supposed to, and they're not as 'prickly'."

"On google images, S. asperum and S. Hidcote Blue have a lot of variety in the flowers for both, so it's hard to say based on flowers."

"Who cares what it is, I love watching it, and the mystery is fun. Wild native sounds good to me, but I think you could call it Hidcote blue." -Duncan, Illinois

The small photo of the blue-flowered comfrey in a pot is from Alex in Reading, Pennsylvania.





Vibrant Blue Flowers

"I was taught herb craft at my Grandmother's knee. I have been in search of the short comfrey with the vibrant blue flowers. I saw it in the Berkshire mountains of western Massachusetts about 1988 at Berkshire Botanical Garden."

"I live in the hills between the Adirondacks and the Catskills, so I believe that if this persnickety Comfrey likes Appalachia, it will get along alright here too." -Tricia, Binghamton, New York

The second photo is after the flowers have fallen from the stalk.





Wild Comfrey with Johnny Jump-Ups

These 2 photos are from Trish in Binghamton, New York.


Wild Comfrey Root
Symphytum Hidcote Blue

This photo shows what your Wild Blue-Flowered Comfrey root looks like.

It is $19 per root. Shipping is $7 total no matter how many roots you order. You can order by clicking here:



Despite the fact that Wild Comfrey is very invasive, the roots can be sensitive to getting started when they are transplanted.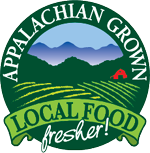 Nantahala Farm in the Mountains of Western NC
Macon County (close to Cherokee, Graham and Swain Counties)
Topton, North Carolina 28781
No pickup at farm.
Stay at my
Vacation Rental
on the farm.
ncfarmgarden@gmail.com
I ship to the United States only.

Please support small farms and sustainable living. I am happy to answer your questions about farming and gardening. Let me know any comments or suggestions you have about my site, farm or products. I can add your testimonials and photos so others know your experiences and ideas.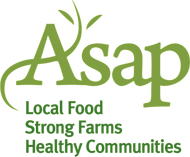 RENT MY VACATION HOME

Rental House on Farm
POULTRY EGGS FOR SALE

Ancona Ducks
|
Shipping Hatching Eggs
BUY BEANS, PEAS & CORN FOR PLANTING

Black Turtle Beans- Bush
Cherokee Trail of Tears Black Beans- Pole
Cherokee White Flour Corn
LEAFY GREENS: SEEDS FOR PLANTING

Perennial Sea Kale Seeds
BUY SEEDS, ROOTS, BULBS AND PLANTS

Comfrey Plants and Seeds
|
Perennial Bronze Fennel Seed
Stinging Nettle Seed
|
White Yarrow Seeds
PURCHASE FERTILIZERS, FEED SUPPLEMENTS

Azomite Trace Minerals Powder
|
Rock Dusts for Soil Health
FARM BOOKS, VIDEOS & ACCESSORIES

Farm & Garden Calendar
Better Hatching Book
|
Winter Chickens DVD
Incubation Thermometer
FARM SITE RESOURCES

Create Your Own Website
|
Site Map
All rights reserved. ©2008-2019