Plant spring, summer or fall. Comfrey can be planted any time the soil is not frozen.
RUSSIAN COMFREY BOCKING #4 Prices & How to Order
Symphytum x uplandicum
Symphytum peregrinum
Symphytum asperum x officinale
Buy Organic Bocking #4 Comfrey (Comphrey, Comfry)

We sell Bocking #4 strain of Russian comfrey, Symphytum Peregrinum. It is high in protein and has a high yield, up to 100-120 tons an acre. It is a very good perennial fodder herb.

It is also known as Quaker comfrey, Russian Comfrey, American Comfrey, Healing Herb, Blackwort, Bruisewort, Wallwort, and Gum Plant. It is scientifically known as Symphytum asperum x officinale which is the same as Symphytum peregrinum which is the same as Symphytum x uplandicum.

It has purple flowers. It is a natural hybrid (cross-breed) developed in the 1950s by Lawrence D. Hills, the founder of the Henry Doubleday Research Association. It is not GMO (Genetically Modified Organism).

Russian Bocking #4 is more drought resistant than Russian Bocking #14 because #4 has deeper roots.


Bocking #4 Comfrey is Not Invasive

It is not invasive at all. The seeds are sterile (will not grow).

Over the years a plant will slowly widen with new plants growing right next to the mother plant. But it will not send out invasive runners.

If you want more plants, you can divide plants like those and replant them elsewhere.

The photo to the left is the flowers buds before they open.

Comfrey Bocking #4 is Good for Fodder

Bocking No. 4 cultivar is very popular as feed for animals such as goats, sheep, cattle, pigs, ducks, chickens, donkeys and horses.

For a comparison of Russian Comfrey Bocking #4 and #14 see the Bocking #14 page.

"Comfrey Report" Book

From the book "Comfrey Report: The Story of the World's Fastest Protein Builder and Herbal Healer" by Lawrence D. Hills written in 1975:

"There are two commercial strains-- the Webster and the Stephenson. The Webster Strain: This is the most popular commercial strain, started by the late R. O. Webster to have been imported by his father from St. Petersburg, Russia, in 1900. Bocking No. 4- This is the dominant in the strain, about 50% to 60%. The flower color is Bishops Violet 34/3 when fully open. It has strong stems and small wings. The leaves are broad and round tipped; their proportion is 5 to 10, but they have no incurling: therefore they appear far wider than a No. 1, for example. The edges are unserrated, and the veins are prominent, with bristles thickest on the underside so that the upper leaf surface appears smooth. At leafy stage these leaves are very large, recovering rapidly from cutting. The stems, as in all variations under trial, are solid."

The photo to the left is of Lawrence Hills who created all of the Bocking variations #1 through #21.


Comfrey Roots for Sale

We sell hardy stock that is ready to grow. These are live plants. Alive and ready for planting.

Comfrey can be planted any time the ground is not frozen. They do well planted spring, summer or fall. It can be planted in the winter in warm climates.

It is very cold tolerant. It starts growing early spring and continues growing into late fall. We sell organic Bocking root cuttings.

The photo with the cat shows the size of one plant. It gets taller than that (about 3 feet without the flowerstalk).


Fresh Organic Russian Comfrey
Comfrey Easy Order Page
Bocking No. 4 Comfrey is not invasive.

It has purple flowers and grows to 4 feet tall (including flowers).

When grown to use as feed, you harvest leaves before flowers grow.

Good to plant spring, summer and fall. Can plant all year in warm climates.
We appreciate your interest in this wonderful herb.





Farm and Garden Survival Book. Good for USDA Hardiness Zones 5-7 in all eastern states.

Western North Carolina Farm & Garden Calendar is a month by month guide when / how to plant, harvest and maintain your garden, greenhouse and farm. Includes farm animals, foraging, food storage, and food preparation. Plus garden tips, folklore, seed saving, seed starting, herbs, plant families, and plant health.

Includes an index by common plant name, an index by plant type such as root crop, and a general index.

For more information and sample pages, see Garden Calendar.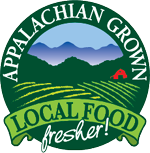 Nantahala Farm in the Mountains of Western NC
Macon County (close to Cherokee, Graham and Swain Counties)
Topton, North Carolina 28781
Location Map
By appointment only
828-321-9036
Please call between 8 am and 9 pm Eastern time, any day.
Email:
orders@healthtreasures.com

Please support small farms and sustainable living.
We are happy to answer your questions about farming and gardening.
Let us know any comments or suggestions you have about our site, farm or products.
We can add your testimonials so others know your experiences and ideas.
We may be interested in barter. Let us know what you have to offer.
We ship to the United States only.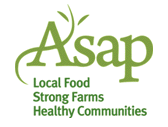 RENT OUR VACATION HOME

Rental House on Farm
ANIMALS AND POULTRY FOR SALE

Toggenburg Goat
|
Dominique Chickens
|
Bantam Chickens
Ancona Ducks
BUY BEANS, PEAS AND CORN FOR PLANTING

October Beans
|
Rattlesnake Beans
|
Greasy Beans
Mammoth Melting Peas
|
Appalachian Field Corn
LEAFY GREENS: SEEDS FOR PLANTING

Perennial Sea Kale Seeds
|
Mizuna Seeds (Japanese Greens)
BUY SEEDS, ROOTS, BULBS AND PLANTS

Comfrey Plants and Seeds
|
Perennial Bronze Fennel Seed
|
Mangel Beet Seeds
Stinging Nettle Seed
|
Music Garlic
|
Ferry-Morse Seed Packets
|
Perennial Plants
PURCHASE HERBS, FERTILIZERS, FEED SUPPLEMENTS

Frontier Comfrey: Dried Root and Leaf
|
Organic Thorvin Kelp from Iceland
Azomite Trace Minerals Powder
|
Rock Dusts for Soil Health
BOOKS, VIDEOS, HEALTH SUPPLIES, AND FARM EQUIPMENT

Farm and Garden Calendar
|
Farm & Health Books
|
Buy 12 Health & Diet Books, Bulk
Dr Day Workbook & VHS Tapes
|
Future of Food DVD
|
Krystal Salt Rock Crystals
Comfrey Booklet
FARM SITE RESOURCES

Home
|
Farm/Garden Advice by Phone
|
Pay with Paypal
Privacy and Refund Policies
All rights reserved. ©2008-2014