$12.90: Comfrey Oil from WiseWays Herbals.
4 ounce bottle. Organic. Total $2.50 shipping no matter how many bottles you order.

$30.80: Comfrey Oil from WiseWays Herbals 4 ounces + Frontier Comfrey Root Dried, Cut, Organic, 1 pound. Shipping is $7.


Organic Comfrey Oil from WiseWays Herbals
Skin Care, Sprains, Bruises, Swellings

Comfrey Oil for Healing

Medicinal comfrey oil is extracted from the whole plant. All natural, organic. Preserved in olive oil. 4 ounce bottle.

All natural skin care for people and pets. Use for sprains, bruises, swellings, sunburn and skin inflammation. External use only.

Wikipedia: "One of the most common modern-day uses of Comfrey extract is as a skin treatment. The plant contains the small organic molecule allantoin, which is thought to stimulate cell growth and repair while simultaneously depressing inflammation."


WiseWays Herbals

Wiseways Herbals was started in 1988 by Mariam Massaro in western Massachusetts. She has been studying herbology, women's health, and organic gardening for over 40 years.


Medicinal Comfrey

Wikipedia.com: "One of the country names for comfrey was knitbone, a reminder of its traditional use in healing bone fractures. Modern science confirms that comfrey can influence the course of some types of muscle and joint pain."

"The allantoin contained in the plant is thought to help replace and thus repair cells in the body through its proliferant properties. Some scientists and physicians agree that the use of Comfrey should be restricted to topical (external) use."


Used Medicinally for Hundreds of Years

Mother Earth News: "Every year comfrey leaves are a main ingredient in a healing salve we use for wounds, scratches, sunburn and a variety of other skin irritations experienced in a typically busy summer."

WebMD.com: "Comfrey is applied to the skin for ulcers, wounds, joint inflammation, bruises, rheumatoid arthritis, swollen veins (phlebitis), gout, and fractures."


Traditional / Ethnobotanical Uses

Drugs.com: "Comfrey has been cultivated as a green vegetable and has been used as an herbal medicine for more than 2,000 years. Comfrey's original name, knitbone, derives from the external use of poultices of its leaves and roots to heal burns, sprains, swelling, and bruises. And as a mouthwash and gargle for gum disease and sore throats."

"In Western Europe, comfrey has been used topically (on skin) for treating inflammatory disorders such as arthritis, gout, and thrombophlebitis (swelling of a vein caused by a blood clot)."


Soothing Olive Oil with the Healing Power of Comfrey

Try it and see how Comfrey Oil can help you.

In all cases contact your medical provider to see how you should be using it. Each person is different. Do not use this oil internally. Use on your skin only.

"My 11 year old had knee surgery this past winter after an injury. She developed complications and we thought she would have to have another surgery. A friend of mind is a naturopath and had us use comfrey with some other anti-inflammatory treatments. She was better in a matter of days! The knee gets swollen with increased activity but now that we know how to use comfrey, we can get it under control. I was so glad to find your site and so pleased that you have comfrey oil for use in the wintertime." -Laura, Grafton, Wisconsin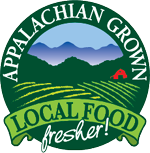 Nantahala Farm in the Mountains of Western NC
Macon County (close to Cherokee, Graham and Swain Counties)
Topton, North Carolina 28781
No pickup at farm.
Stay at my
Vacation Rental
on the farm.
ncfarmgarden@gmail.com
I ship to the United States only.

Please support small farms and sustainable living. I am happy to answer your questions about farming and gardening. Let me know any comments or suggestions you have about my site, farm or products. I can add your testimonials and photos so others know your experiences and ideas.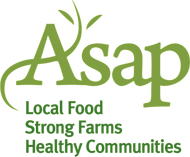 RENT MY VACATION HOME

Rental House on Farm
ANIMALS AND POULTRY EGGS FOR SALE

Ancona Ducks
|
Dominique Standard Chickens
Shipping Hatching Eggs
BUY BEANS, PEAS & CORN FOR PLANTING

October Beans
|
Black Turtle Beans- Bush
Cherokee Trail of Tears Black Beans- Pole
Cherokee White Flour Corn
LEAFY GREENS: SEEDS FOR PLANTING

Perennial Sea Kale Seeds
BUY SEEDS, ROOTS, BULBS AND PLANTS

Comfrey Plants and Seeds
|
Perennial Bronze Fennel Seed
Stinging Nettle Seed
|
White Yarrow Seeds
Perennial Plants
PURCHASE HERBS, FERTILIZERS, FEED SUPPLEMENTS

Frontier Comfrey Root Dried
Azomite Trace Minerals Powder
|
Rock Dusts for Soil Health
Organic Thorvin Kelp from Iceland
FARM BOOKS, VIDEOS & ACCESSORIES

Farm & Garden Calendar
|
Future of Food DVD
Better Hatching Book
|
Winter Chickens DVD
|
Incubation Thermometer
Coal Sifter Woodstove Tool
HEALTH SUPPLIES

Comfrey Oil
FARM SITE RESOURCES

Home
|
Pay with Paypal
Sustainable Farming Inspiration
|
Privacy & Refund Policies
Create Your Own Website
|
Site Map

Follow My Farm Life on Facebook:
"Western North Carolina Farm & Garden Calendar"
All rights reserved. ©2008-2018