Shipping Eggs: Information about ordering & shipping: Shipping Hatching Eggs. Please make sure your PayPal email address is good. I need to communicate with you about your eggs. If needed, send me a good email address.
Ordering More Than 1 Breed: It is $18 shipping total even if you order more than 1 breed. However, the PayPal shopping cart adds $18 additional shipping for each breed. If ordering more than 1 breed, email me at orders@healthtreasures.com, and I can send a PayPal Money Request with the correct price.

---
Buy Broody Bantam Chicken Hatching Eggs.
2 Bantam Breeds: Dominique & Silkie.
Hatching eggs available now: 2017.
I ship eggs everywhere in USA except Hawaii.
$3.20 per egg + $18 shipping. There is a 3 egg minimum.
Broody Bantam Chicken Hatching Eggs from 2 Breeds, $3.20/egg.


Click on the PayPal "Add to Cart" Button. Then fill in the number of eggs. There is a 3 egg minimum. You get eggs from 2 Bantam breeds: Dominique and Silkie. You can choose how many of each breed. The $18 shipping is automatically added.



$9.90: Buy "A Guide to Better Hatching" Book. Improve your hatch.
By Janet Stromberg. 120 pages, 2012.
Shipping is $2.95.
$9.90: "Winter Chickens" DVD
36 minute DVD by the University of Alaska about taking care of chickens in cold weather. Good for all states that have cold winters. Shipping is $1.95.

Assorted Mix of Bantam Eggs: All Pure-Bred

The bantam eggs you receive are from my breeds of bantams that are broody: Dominique and Silkie.

You choose how many you want of each breed.

I keep Bantam chickens because they tend to be much broodier than regular size (standard) chickens.



"My daughter ended up with 3 Dominique, 2 Silkies, and one Buff Bantam. It is kind of amazing to think that in this day and age a broody hen is the most reliable incubator. Mother Nature still knows best." -Anne, Fairhope, Alabama

This photo is from Anne.





What is a Bantam Chicken?

Bantam or Bantie/Banty just means a small chicken. It can be any breed. They are 1/2 to 1/4 the size of a standard chicken. Their eggs are similarly smaller.

Many standard-size chickens have a Bantam equivalent, sometimes called Miniatures. Bantams usually have more of their bird instincts than regular-size chickens do.

This photo is a Buff Orpington Bantam hen with chicks that she hatched.

"Looking very forward to getting our eggs. We are doing a school hatching project with them. This will be our 4th year hatching but our first year with bantam. The kids looked at catalogs and online (your web site had such great descriptive pictures), and the bantams won the vote, everyone is very excited! Thank you for doing what you do, very envious of the life and farm you have, keep up the hard work!" -Marlene, Howell, Michigan

"My hatching eggs arrived safe and sound, and on time! I truly appreciate that your eggs are so clean and well protected for the long transport across the country! I also appreciate your very helpful incubation and hatching book." -Darlene, Flagstaff, Arizona


Bred to be Broody

A broody hen likes to sit on her eggs until they hatch in 21 days (or 28 days if she is sitting on duck eggs). Once they hatch, Banties are very good mothers. They keep a watchful eye over their chicks (or ducklings).

You can let them hatch their own eggs or put eggs from another hen under them. They will even incubate other poultry eggs such as ducks. They treat the ducklings as if they were their own.

"My four little darlings hatched Wednesday. I learned a lot from the experience. A full size hen sat on top of the broody bantam most of the time...Sheila the bantam was undeterred but next time I'll put the bantam in a separate area. This was a lot of fun and I'll order again when time is right--and I learn some more about broody hens." -Cathy, Parkton, Maryland


Happy to Hatch Eggs

Switch out or add eggs gently at night when they are sitting on their own eggs. Or even better is switching/adding eggs when they briefly leave the nest several times a day to eat and drink.

In this photo you can see the chick sticking his head out of the hen's wing.

"We candled the eggs last night and 17 out of 18 were fertilized!" -Summer, Santa Cruz, California
(I sent a mixed assortment of eggs from: Buff Orpington Bantam, Cochin Bantam, Dominique Bantam, Easter Egger Bantam, Silkie Bantam, and Splash Old English Bantam.)


Incubating Eggs

A Bantam hen can successfully hatch about 10 of her own eggs but only about 5 eggs from standard chickens.

A standard size hen can successfully hatch about 12-15 of her own eggs. Though 12 is a safer number.

"About 40 years I had Bantams, and a hen was sitting on 21 eggs and 20 hatched!" -Tim, Barnum, Minnesota


Assorted Bantam Eggs

Banty eggs are about 1/3 to 1/2 the size of regular chicken eggs. They can be white, cream, brown, blue or green. Size varies with the size of the hen.

"My children are thrilled, we got six out of eight Bantam chicks! Thank you so much!!!" -Gina, La Quinta, California


Bantam Chicken Eggs

I ship fertile hatching eggs everywhere in the United States except Hawaii.

This photo shows the difference in size between standard-size eggs and bantam eggs. The top 2 brown eggs are standard-size Dominique eggs. The bottom 12 eggs are Bantams (you also receive green and blue eggs).

"Just wanted to send you a HUGE thank you for the wonderful eggs and experience we received with your eggs. Out of the 23 eggs we only had three that didn't hatch. We are so happy with the success! We have 20 very happy little chicks! We will definitely order from you again!" -Brooke, Bradford, Vermont


Silkies: One of the Breeds You Recieve

This photo is Bantam Silkie chickens..2 roosters with their hens.

"I just candled the 18 Dominique and Bantam chicken eggs you sent me (day 12 of incubation), and 17 were fertile and developing just fine. That's amazing for shipped eggs (or otherwise)! I will send you pics of the hatch." -Doug, Jacksonville, North Carolina


Dominique: More Variety to Your Group of Bantam Eggs

This photo is Bantam Dominiques...3 roosters with their hens.



"The eggs arrived safe and sound! Just wanted to say thank you! My daughter is very excited; as hatching them is her end of the year science project." -Kari, Fall Creek, Wisconsin
Bantam Chicks from Shipped Eggs

"I just wanted to let you know that your Bantam eggs hatched beautifully! This is the best shipped hatch I've ever had!! I'm really excited about the bantams! They're cute as can be. I'd like 15 again." -Kimmie, Noble, Oklahoma

"My first chicks were very successful. I have 12/18 hatched already, on day 23. They seem very happy and are so very cute. I just placed another order for my last 9 chicks; can't wait for more!" -Erica, Brevard, North Carolina

This photo is Bantam chicks from Kimmie's shipped eggs. In previous years I sold random-bred, mixed-breed Bantam eggs which is what these chicks are.


More Bantam Chicks from Shipped Eggs

"We had a really good hatch, 14 out of 18 of the little critters made it out and are looking very healthy. The Bantams were a lot of fun to hatch because each one was different from the next. I can tell that some of them are likely part Silkey. Our chicks are doing great, and my daughters are really enjoying them." -Doug, Jacksonville, North Carolina

This photo of 2 Bantam chicks is from Doug.


Bantam Hatching Eggs are a Great School Project

"Just wanted to say thank you for getting me the eggs I needed for the incubators. We have had 20 chicks hatch so far: 5 Dominiques and 15 bantams. Four of the bantams look like silkies. The children and teachers are so excited to watch the chickens hatch. Thank you so much for making this possible." -Michael, School Chick Coordinator, Illinois





Love for Chickens

"Hey just wanted to let you know how the hatch is going. We are in lockdown right now with 9 eggs. I'm pleased with this many ready for hatch. I feel so attached to them, and I do feel like their mama. It's crazy."

"I read that bantams can hatch early at day 19/20 even. We are ready regardless. I've made a brooderbox and even decorated it with some artwork for the babies. In the incubator are: 1 Silkie, 1 Easter Egger, 3 Splash, 2 Buff Orpington, 2 Bantam Dominique."

"I can't help but feel I should thank you for the experience. It's been fun, stressful and exciting. My kids have loved seeing the progress too and can't wait to meet the chickies."

-KaraLynne, Clinton, Ohio

These 2 photos are KaraLynne's daughter, and their lovely, sweet home for their new chicks. I love it.


She'll Incubate Your Eggs for You

Most commercial (not heirloom or heritage) hens have been bred to not be broody because it interferes with egg production. A broody hen is a less productive egg layer because she does not lay eggs while incubating eggs and raising chicks. A broody hen is valuable.

"I'm happy to say that 6 chicks hatched on Day 21! (2 Bantam Easter Egger, 2 Bantam Dominique, 2 Bantam Cochin). My broody hen was very dedicated and did an excellent job. It was a fun experience, my daughter loved watching a chick hatch!! Super cute at less than a day old." -Lara, Cary, North Carolina


Another Successful Hatch by a Broody Hen

On a small farm broody hens are great. It is much easier to let your hen incubate and brood chicks (or ducklings) than it is for you to do it. They have a very high hatch rate.

"I have checked my incubator no less then a dozen times today! I'm obsessed and just like to peek at them thru the incubator window. I also am checking the temp and humidity from the sensor I placed in the machine." -KaraLynne, Clinton, Ohio


Bantam Chicken Breeds

There are 57 standard breeds that have Bantams. Some standard-size chickens that have Bantams: Ameraucana, Ancona, Andalusian, Araucana, Australorp, Barred Plymouth Rock, Brahma, Campine, Cochin, Delaware, Dorking, Faverolles, Frizzle, Jersey Giant, Leghorn, New Hampshire Red, Orpington, Polish Crested, Rhode Island Red, Silkies, Sussex, Welsummer, and Wyandotte.

There are "True" Bantams that do not have a matching standard-size breed: Belgians, Dutch, Japanese, Pekin, Rosecomb, Sebright, and Serama.

This photo is a standard Dominique rooster on the right and a bantam Dominique rooster on the left. Both are full-grown adults.
Bantam Feathers

An assorted group of Bantam feathers. It's fun having this variety of breeds.

"We got our eggs (Bantams and Dominiques) today, and they arrived in great shape. My family is really looking forward to some more Dominiques from your farm. The Bantams will be a lot of fun as well, and a new experience for the kids. I will let you know how the hatch goes." -Doug, Jacksonville, North Carolina



---





"I put 6 eggs under my old broody hen Rhody, and 6 in a small homemade incubator that my husband made for me. I candled all of them on day 10 and I found only 1 infertile egg that I discarded then. On day 20-21 all the eggs hatched, 5 under my old broody Rhode Island Red, and 6 in the incubator. After a couple of days I gave the six peeps to my old Rhody also. She is taking good care of all of them and they are all so... Beautiful together. Thank you for the eggs." -Nosi, Lutherville, Maryland




In these 4 photos you see chicks going to hide with their 2 moms. I stuck my head in the cage, and the chicks ran. In the last photo you only see the rear of 2 chicks. Nine chicks are hiding!

Two hens that are friends will raise their chicks together.



More about Bantam chickens
---
PayPal Shopping Cart: You can pay with PayPal online using my shopping cart. All products have buttons you can click to order this way. You do not have to have a PayPal account to pay with your credit or debit card.






PayPal Money Request by Email: I send a PayPal Money Request by email. You pay online. Or you can send a PayPal payment from your PayPal account to orders@healthtreasures.com. Both are good for all purchases but especially those that combine shipping or have special pricing.


PayPal "Pay Now" from Farm Site: Go to my PayPal page. Fill in the amount. Log into your PayPal account and pay. My account is Health Treasures/ Nantahala Farm. This is good for all orders but especially those that combine shipping or have special pricing. After you pay, email me what you ordered.


Credit/Debit Card Online using Email Invoice (No PayPal): If you want to pay by credit/debit card but do not want to use PayPal, I can email you an invoice. In the email there will be a link to take you to an online payment page. Use Visa, MasterCard, Discover, JCB, or Diners Card. Email me what you want.


Phone: I accept credit/debit cards by phone: Visa, MasterCard, and Discover. Call me in North Carolina at 828-321-9036 any day, 9 am to 8 pm Eastern time (after 8 pm I unplug my phone). I am in and out working on the farm. Please leave a message if I do not answer. I will get back to you soon.


Check: I accept checks, money orders and cash. Checks need to clear before shipment. Make check payable to Nancy Shirley. Mail to: 477 Long Branch Road, Topton, NC 28781. Please include shipping. If you include your email address, I can email you that I received your payment.
If you are ordering many products, I can discount the shipping. Email me and I will give you a lower shipping cost than what is on the PayPal cart.

I ship to everywhere in the United States. I do not ship outside the United States.

Stay at my Vacation Rental on the farm.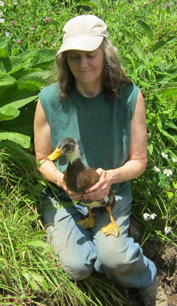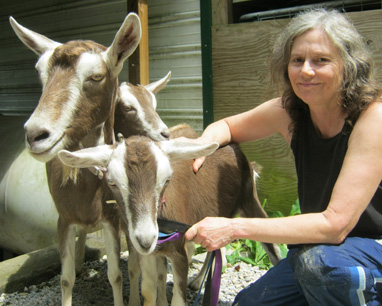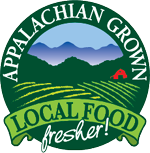 Nantahala Farm in the Mountains of Western NC
Macon County (close to Cherokee, Graham and Swain Counties)
Topton, North Carolina 28781
No pickup at farm.
Stay at my
Vacation Rental
on the farm.
828-321-9036
every day 10 am to 6 pm eastern time.
Email: orders@healthtreasures.com
I ship to the United States only.

Please support small farms and sustainable living. I am happy to answer your questions about farming and gardening. Let me know any comments or suggestions you have about my site, farm or products. I can add your testimonials and photos so others know your experiences and ideas.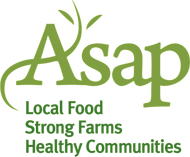 RENT MY VACATION HOME

Rental House on Farm
ANIMALS AND POULTRY EGGS FOR SALE

Ancona Ducks
Dominique Standard Chickens
|
Dominique Bantam Chickens
Bantam Chickens
|
Silkie Bantam Eggs
|
Shipping Hatching Eggs
BUY BEANS, PEAS & CORN FOR PLANTING

October Beans
|
Rattlesnake Beans
|
Greasy Beans
Turtle Beans
|
Mammoth Melting Peas
Cherokee White Flour Corn
LEAFY GREENS: SEEDS FOR PLANTING

Perennial Sea Kale Seeds
|
Mizuna Seeds (Japanese Greens)
BUY SEEDS, ROOTS, BULBS AND PLANTS

Comfrey Plants and Seeds
|
Perennial Bronze Fennel Seed
Stinging Nettle Seed
|
White Yarrow Seeds
Perennial Plants
PURCHASE HERBS, FERTILIZERS, FEED SUPPLEMENTS

Frontier Comfrey Root Dried
Azomite Trace Minerals Powder
|
Rock Dusts for Soil Health
Organic Thorvin Kelp from Iceland
FARM BOOKS, VIDEOS & ACCESSORIES

Farm & Garden Calendar
|
Future of Food DVD
Better Hatching Book
|
Sexing All Fowl Book
Winter Chickens DVD
|
Incubation Thermometer
Coal Sifter Woodstove Tool
HEALTH SUPPLIES

Comfrey Oil
FARM SITE RESOURCES

Home
|
Pay with Paypal
Sustainable Farming Inspiration
|
Privacy & Refund Policies
Create Your Own Website
|
Site Map

Follow My Farm Life on Facebook:
"Western North Carolina Farm & Garden Calendar"
All rights reserved. ©2008-2017