Fun Bantam Chickens
Broody Hens, Handsome Roosters
Buy Bantam Silkie chicken eggs




Mixed Group of Bantam Chicks

These photos are from Summer in Santa Cruz, California.




Bantam Chickens

The name "Bantam" is derived from the City of Bantam, now known as Banten Province in Indonesia. It once was a major seaport where sailors bought live fowl for long sea journeys. The small native chickens did well on ships.

Bantams are one of the oldest known domestic animals. They were domesticated more than 4,000 years ago.

This photo is a group of crossbred Banty hens.
Handsome Bantam Roosters

Bantams have a greater variety and more exotic colors and feather patterns than standard-sized chickens. Adults weigh between 16 and 30 ounces.

They make excellent pets. They are good if you don't have a lot of land.

This photo is 2 of our Banty rooster crosses.

"I picked up my hatching eggs from the post office this morning. I was really impressed by the package, they were so thoughtfully and lovingly packed thank you!!!" -Heather, Greeley, Colorado


Bold and Adventuresome Chickens

Bantams can fly more than regular-sized chickens because they are lighter. They can easily get up on a high roost. They are usually more active too. Some people say they are spunky (courageous and determined).

This photo is some more of our Bantie roosters. I call the gray rooster "Big Dog" because he has such good form and attitude.
Taking Care of your Bantams

You care for Bantam chickens the same way you care for standard-size chickens. Their needs are the same. Bantam and large chickens can share the same coop.

A Bantam needs 3 square feet of floor space in a coop compared to 4 square feet for large fowl.
Birds of a Feather

There are many breeds of Bantams, and within those breeds many varieties. Differences in variety include colors, patterns or other features.

This photo is a group of hens. Chickens are flock animals so like to be with other chickens.
Bucket of Bantam Eggs

Bantam hens are good egg producers. Their eggs weigh 15-20 ounces per dozen.

Egg colors are white to brown. Mediterranean breeds lay white eggs. Asiatic breeds lay light brown.

Bantams tend to be very fertile and are easy to breed.
Bantam Hen

An Old English Game chicken. Very broody.
Setting Hens

All Bantams are good brooders with strong mothering instincts. Hens with feathered legs are exceptionally broody. Cochin, Cornish and Silkie are very broody.

Hens are the most broody in spring and early summer. Though I have had some be broody all summer and into the fall.


Have Your Own Living Incubator and Brooder

A great homestead chicken. Your hens hatch your eggs and raise them for you. They do an excellent job.


Colorful Bantam Chickens

This photo is a group of Bantams around a feeder I had just put down.


Buy Bantam Silkie chicken eggs.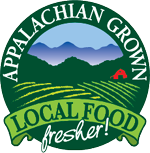 Nantahala Farm in the Mountains of Western NC
Macon County (close to Cherokee, Graham and Swain Counties)
Topton, North Carolina 28781
No pickup at farm.
Stay at my
Vacation Rental
on the farm.
828-321-9036 every day 10 am to 5 pm eastern time.
ncfarmgarden@gmail.com
I ship to the United States only.

Please support small farms and sustainable living. I am happy to answer your questions about farming and gardening. Let me know any comments or suggestions you have about my site, farm or products. I can add your testimonials and photos so others know your experiences and ideas.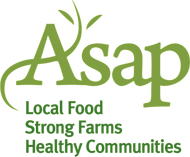 RENT MY VACATION HOME

Rental House on Farm
ANIMALS AND POULTRY EGGS FOR SALE

Ancona Ducks
|
Dominique Standard Chickens
Silkie Bantam Eggs
|
Shipping Hatching Eggs
BUY BEANS, PEAS & CORN FOR PLANTING

October Beans
|
Rattlesnake Beans
|
Greasy Beans
Black Turtle Beans- Bush
|
Mammoth Melting Peas
Cherokee Trail of Tears Black Beans- Pole
Cherokee White Flour Corn
LEAFY GREENS: SEEDS FOR PLANTING

Perennial Sea Kale Seeds
|
Mizuna Seeds (Japanese Greens)
BUY SEEDS, ROOTS, BULBS AND PLANTS

Comfrey Plants and Seeds
|
Perennial Bronze Fennel Seed
Stinging Nettle Seed
|
White Yarrow Seeds
Perennial Plants
PURCHASE HERBS, FERTILIZERS, FEED SUPPLEMENTS

Frontier Comfrey Root Dried
Azomite Trace Minerals Powder
|
Rock Dusts for Soil Health
Organic Thorvin Kelp from Iceland
FARM BOOKS, VIDEOS & ACCESSORIES

Farm & Garden Calendar
|
Future of Food DVD
Better Hatching Book
|
Winter Chickens DVD
|
Incubation Thermometer
Coal Sifter Woodstove Tool
HEALTH SUPPLIES

Comfrey Oil
FARM SITE RESOURCES

Home
|
Pay with Paypal
Sustainable Farming Inspiration
|
Privacy & Refund Policies
Create Your Own Website
|
Site Map

Follow My Farm Life on Facebook:
"Western North Carolina Farm & Garden Calendar"
All rights reserved. ©2008-2018