$41.00: Buy 44 cups (about 18 pounds) Azomite Micronized Powder High in trace minerals. All natural. Good for plants and animals. Ground into a fine powder. Shipping is $18.00 per each 44 cups. Every 44 cups is $41 + shipping.
$24.50: 22 cups (about 9 pounds) Azomite Micronized Powder Shipping is $12.00.
$14.90: 11 cups (about 4.5 pounds) Azomite Micronized Powder Shipping is $9.00.
$18.90: 5½ cups (about 2.2 pounds) Azomite Micronized Powder and 5½ cups (about 2 pounds) Thorvin Organic Kelp from Iceland Both are mineral rich. Good for plants and animals. Shipping is $9.00.
Shipped in a plastic baggie so it fits in flat rate box to save you shipping.
Includes flyer about Azomite and how to use it.

BUY AZOMITE TRACE MINERALS
All Natural Micronized Rock Dust
Improves soil fertility and animal health.


Azomite Trace Minerals

Azomite is an acronym for the "A to Z of minerals including trace elements". It is an all natural source of 70 minerals, trace elements, and rare earth minerals.

You use it to fertilizer your plants and as a feed supplement for your farm animals. The minerals and trace elements are metabolically active. It has been used for over 70 years.
An Ancient Deposit

About 30 million years ago, a volcano erupted that was high in minerals. The volcanic ash combined with sea water and river waters producing high-mineral rock.

Native Americans were the first to discover it.

Today this ancient mineral deposit in Utah is mined producing a light pink powder. It provides a unique combination of minerals that plants and animals love.
An Ideal Plant Fertilizer

Azomite powder is good for all plants: field crops, garden vegetables/fruits, fruit/nut trees, even house plants. Remineralize your depleted soil. It improves plant growth by invigorating the roots with increased yields and healthier plants.

A great soil additive. Germination rates of seeds increase, plants have more flowers, flower colors are brighter, plants have greater resistance to pests/disease, and vegetables/fruit taste better.

Azomite is a pink powder.
Your Food Tastes Better

Fruits and vegetables have higher brix readings when you use Azomite powder.

Brix measures the approximate amount of sugars in fruits, vegetables, juices, and wine. The higher the brix level, the sweeter it is.





Add to Animal Feed for Healthier Livestock

Azomite minerals have been used for 70 years as a natural food supplement for farm animals. It is approved by the Association of American Feed Control Officials. It is bioavailable.

Studies where Azomite was added to livestock and poultry feed showed improvement in animal growth, improved reproduction, and better immunity.

Poultry had greater egg production with harder shells. Pullets lay eggs sooner. Baby poultry can eat Azomite powder.

This photo is a Dominique hen in comfrey and stinging nettle.
Animals Prefer Food Grown with Azomite

Livestock feed costs are reduced due to better food assimilation. Their feed conversion ratio is higher. They are better able to fight disease. Animals preferred pasture and hay fertilized with Azomite powder.

For feeding animals, use the Azomite powder rather than the granulated (granules) version. Use up to 2% of the total feed. You can put it out free choice and let them eat what they want.

This photo is a Toggenburg doe.
How to Use Azomite on Field Crops, Vegetables and Flowers

The first year you start using Azomite, it is best to apply about 75-150 pounds per acre. After the first year use about half of that, 38-75 pounds per acre.

If you have a very high-value field crop, you may want to apply up to 2 tons (4000 pounds) per acre per year. Vary application rates with the type of crop you are growing.

For vegetables use about 100 pounds per acre (based on rows 18 inches apart with plants 12 inches apart). If your plants are already in the ground, you can sprinkle around each plant, up to 1/4 cup per plant.

It is best to use Azomite with compost, humus, manure, or other fertilizers to provide nutrients such as nitrogen, phosphorus, and potassium.

For houseplants before planting, mix 1 teaspoon per 2 inches of pot diameter in the potting soil. Sprinkle 1 teaspoon on top of the soil 3-4 times a year. For roses, sprinkle 1/4 pound around each plant and lightly dig into the soil.

OMRI certified to use as an organic fertilizer.
How to Use Azomite for Lawns, Vines, Shrubs and Trees

Research has shown that Azomite reduces citrus decline, helps trees resist pests/disease, improves growth, increases yields, and produces sweeter fruit.

Once a year apply Azomite to the soil around trees (fruit, nut and others) under the drip line at the rate of 1 to 5 pounds per tree. Double this amount if trees are in decline or are diseased with blight.

For grapes apply 1/2 to 1 pound per plant. Lightly till into soil.

Azomite makes grass greener. Use 44 pounds for 12,000 to 15,000 square feet. Broadcast and then water into the lawn. You can fertilize up to 4 times a year.
"The Holistic Orchard: Tree Fruits and Berries the Biological Way"

"These micronutrients are sometimes referred to as trace minerals. ...For the long haul I prefer using broad-source soil condiments in my orchard and garden on an ongoing basis."

"Azomite (0-0-2.5, with 5 percent calcium). This ancient deposit of aluminium silicate clay with marine minerals is named after its A-to-Z of more than fifty minerals beneficial to plants and animals. Use in the planting hole, regularly in compost, and to boost severely disease-stricken trees (as much as 10-15 pounds per tree) by applying throughout the dripline area in late summer." -p.72

Michael Phillips recommends comfrey for fruit trees and bushes.



For survival farming in hard times in zones 5/6/7,
see my Western North Carolina Farm and Garden Calendar.



---
PayPal Shopping Cart: You can pay with PayPal online using my shopping cart. All products have buttons you can click to order this way. You do not have to have a PayPal account to pay with your credit or debit card.






PayPal Money Request by Email: I send a PayPal Money Request by email. You pay online. Or you can send a PayPal payment from your PayPal account to ncfarmgarden@gmail.com. Both are good for all purchases but especially those that combine shipping or have special pricing.


PayPal "Pay Now" from Farm Site: Go to my PayPal page. Fill in the amount. Log into your PayPal account and pay. My account is Health Treasures/ Nantahala Farm. This is good for all orders but especially those that combine shipping or have special pricing. After you pay, email me what you ordered.


Credit/Debit Card Online using Email Invoice (No PayPal): If you want to pay by credit/debit card but do not want to use PayPal, I can email you an invoice. In the email there will be a link to take you to an online payment page. Use Visa, MasterCard, Discover, JCB, or Diners Card. Email me what you want.


Phone: I accept credit/debit cards by phone: Visa, MasterCard, and Discover. Call me in North Carolina at 828-321-9036 any day, 10 am to 5 pm Eastern time (after 5 pm I unplug my phone). I am in and out working on the farm. Please leave a message if I do not answer. I will get back to you soon.


Check: I accept checks, money orders and cash. Checks need to clear before shipment. Make check payable to Nancy Shirley. Mail to: 477 Long Branch Road, Topton, NC 28781. Please include shipping. If you include your email address, I can email you that I received your payment.
If you are ordering many products, I can discount the shipping. Email me and I will give you a lower shipping cost than what is on the PayPal cart.

I ship to everywhere in the United States. I do not ship outside the United States.

Stay at my Vacation Rental on the farm.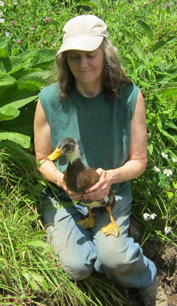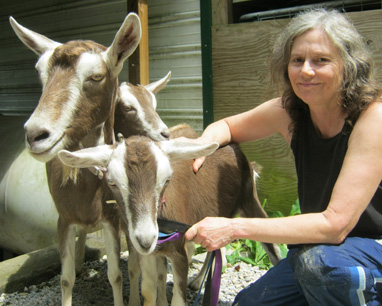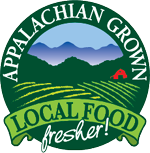 Nantahala Farm in the Mountains of Western NC
Macon County (close to Cherokee, Graham and Swain Counties)
Topton, North Carolina 28781
No pickup at farm.
Stay at my
Vacation Rental
on the farm.
ncfarmgarden@gmail.com
I ship to the United States only.

Please support small farms and sustainable living. I am happy to answer your questions about farming and gardening. Let me know any comments or suggestions you have about my site, farm or products. I can add your testimonials and photos so others know your experiences and ideas.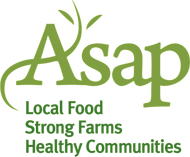 RENT MY VACATION HOME

Rental House on Farm
ANIMALS AND POULTRY EGGS FOR SALE

Ancona Ducks
|
Dominique Standard Chickens
Shipping Hatching Eggs
BUY BEANS, PEAS & CORN FOR PLANTING

Black Turtle Beans- Bush
Cherokee Trail of Tears Black Beans- Pole
Cherokee White Flour Corn
LEAFY GREENS: SEEDS FOR PLANTING

Perennial Sea Kale Seeds
BUY SEEDS, ROOTS, BULBS AND PLANTS

Comfrey Plants and Seeds
|
Perennial Bronze Fennel Seed
Stinging Nettle Seed
|
White Yarrow Seeds
Perennial Plants
PURCHASE FERTILIZERS, FEED SUPPLEMENTS

Azomite Trace Minerals Powder
|
Rock Dusts for Soil Health
Organic Thorvin Kelp from Iceland
FARM BOOKS, VIDEOS & ACCESSORIES

Farm & Garden Calendar
Better Hatching Book
|
Winter Chickens DVD
Incubation Thermometer
|
Coal Sifter Woodstove Tool
FARM SITE RESOURCES

Home
|
Pay with Paypal
Privacy & Refund Policies
Create Your Own Website
|
Site Map

Follow My Farm Life on Facebook:
"Western North Carolina Farm & Garden Calendar"
All rights reserved. ©2008-2018