Western North Carolina Farm and Garden Calendar by Nancy Shirley. Your Farm and Garden Survival Book. Old-time living the natural way.
"I bought your book last year and I love it!" -Wilson, East TN

"I bought your farm and garden book the day we met and ordered more later which I gave as Christmas gifts. It is truly an amazing book!!! SO much valuable information." -Lulu, Beaufort, South Carolina


Good for USDA Hardiness Zones 5, 6 and 7 in most eastern states. Can be used in most zones by adding or subtracting months depending on your climate.

There is no other book out there like this one. Designed to help you survive. It helps you keep track of what you should be doing at each time of the year.

Plus information about all aspects of gardening and farming including plants you may never have heard of and new ways to raise familar ones. Grow food naturally and organically.

Low cost solutions to gardening problems. How to grow enough food for your family. Unique.

A month by month guide when / how to plant, harvest and maintain your garden, greenhouse and farm. Includes farm animals, foraging, food storage, and food preparation. Plus garden tips, folklore, seed saving, seed starting, herbs, plant families, and plant health.

Includes an index by common plant name, an index by plant type such as root crop, and a general index.


Good for Most Eastern States

I spent 3 years and thousands of hours writing the "Western North Carolina Farm and Garden Calendar" good for Hardiness Zones 5-7. It can be used in most hardiness zones in the United States by adding or subtracting months depending on the climate. I wrote it to help people survive better in hard times.

A Practical and Useful How-To Manual

It shows you when/how to plant and harvest for each month of the year for your garden, greenhouse and farm. Each month is divided into 5 sections: Garden-Maintenance, Garden-Plant, Garden-Harvest, Greenhouse, and Farm Animals.

Plus there are special garden tips, seed saving, seed starting, soil fertility, plant health, pest control methods, plant families, herbs, fruit/nut trees, foraging, folklore, pasture/hay, farm animals, using medicinal plants, food storage, and food preparation. Natural living. This is a labor of love.

Guidance for All Levels of Gardeners and Farmers

It is good for the novice or sophisticated gardener. Written in simple terms for all to understand with many definitions, and references to good books. The down-home, natural, organic way of growing food and raising animals.

Experienced gardeners learn about unusual plants and different methods of growing and harvesting plants. For instance, growing potatoes from seeds (not tubers) to fight disease problems that is very interesting.

When Times are Hard, Your Family Can Survive

Written with survival gardening/farming as the priority. For instance, crops that give high yield in calories in a small area are emphasized.

Vegetables good for storing over winter are covered extensively with information on how to store them properly, and which varieties store the best. Grain harvesting by hand is explained.

One goal is to get people gardening and farming most of the year with many cool season crops. Some vegetables can be grown all year in most climates with a greenhouse or cold frame.

Self-Sufficient Farming and Gardening

Sustainable farming and gardening is stressed with alternatives given for getting a job done with limited resources.

For instance, recipes for worming animals are given, some of which you can grow. Another example is how to make your own rooting hormone with willow. Be self sufficient. Save money.


---
$19 + $3.99 shipping. To order, pay with Paypal.
There's no other book like this one.


---

"Got the comfrey and book the other day. After reading a bit, I realized that I will always be able to 'find' some thing that needs done! Started cultivating a blackberry patch yesterday. Today was officially hatch day, although most came yesterday afternoon and through the night." -Jaime, North Carolina


---
---
Nantahala Farm in the Mountains of Western NC
No pickup at farm. I ship to the United States only.
ncfarmgarden@gmail.com

Please support small farms and sustainable living.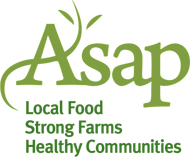 BUY COMFREY ROOTS

Organic Live Comfrey Plants for Sale
Comfrey Root Cuttings
FARM & COMFREY BOOKS

Farm & Garden Calendar
Comfrey Book, Volume 1
Comfrey Book, Volume 2
RESOURCES

Site Map
Comfrey Research: Symphytum
Comfrey History & References
Juice Plus: Powder concentrates from fruits, vegetables
COMFREY RESOURCES

General Comfrey Information
How to Grow Comfrey
3 Types of Comfrey
Improving Soil with Comfrey
Permaculture & Fruit Trees
Comfrey as Feed for Poultry
Comfrey as Feed for Livestock
Comfrey: Animals & Health
Comfrey & Healing
History of Russian Comfrey, part 1
All rights reserved. ©2008-2023