Western North Carolina
Farm and Garden Calendar.

It is your Farm and Garden
Survival Book in times of trouble.
Natural, organic, down-home living.

Good for USDA Hardiness Zones 5, 6 and 7 in most eastern states. Can be used in most zones by adding or subtracting months depending on your climate.

There is no other book out there like this one. Designed to help you survive. You need it for the hard times ahead.

See below for all ways to pay: PayPal, check, credit/debit card online or by phone.


"Nancy, I got your calendar and just wanted to let you know that I read it from cover to cover. I liked the way things were explained in a very easy to read fashion. I grew up in south central Kentucky and still have my mother's can of greasy bean seeds."
-Owen, Tennessee

---
There's no other book like this one. Good for North Carolina, Georgia, Tennesse, Virginia, South Carolina and most eastern states. Good for USDA Hardiness Zones 5, 6 and 7.



One book: $25 + $3.99 shipping. Pay with Paypal.


Also available in Murphy, NC at "Waynes Feed Store" and "The Whole Store".
In Andrews, NC at "Stewart Nutrition Center" and "Andrews Computer Shop".
In Topton, NC at "Batemans General / Hardware Store".
Let us know if you would like to sell this book.

See bottom of the page for more ways to pay.


---

"I made it to your website. It's great! I ordered your book. It's just what my husband and I had been wishing we had.

Fred was raised on a farm in central Alabama. We've been living on the NC coastal plain since we were married in 2001. (We are both old and retired.) I was born in Ashe County and we just bought a small farm just outside of Lansing, NC.

Our Ashe County place is already fenced and we are fortunate that the former owner wants to keep running cattle and goats on the pasture. Down here one bushhog = one flock of goats.

Your book is exactly what we've been talking about as the new things we need to know. I looked at the July PDF (great idea! sneak preview) and I love the way you've laid it out, with the litte pictures, too. That's the way that I think when I'm trying to keep up with the wildly growing stuff on our place down here.

With the way you've got your book laid out, all I've got to do is read it and sort of jump on the already moving merry-go-round."

- Fran, North Carolina


---
This book is very useful in these counties:

Smoky Mountains, NC: Cherokee, Clay, Graham, Haywood, Jackson, Macon, Swain Counties
Southern Mountains, NC: Henderson, Polk, Transylvania Counties
Central Mountains, NC: Buncombe, Madison, Yancey Counties
Foothills, NC: Burke, Caldwell, McDowell, Rutherford Counties
High Country, NC: Alleghany, Ashe, Avery, Mitchell, Watauga, Wilkes Counties
Georgia: Fannin, Franklin, Gilmer, Habersham, Lumpkin, Pickens, Rabun, Stephens, Towns, Union, White Counties
South Carolina: Anderson, Cherokee, Greenville, Oconee, Pickens, Spartanburg Counties
Tennessee: Blount, Bradley, Carter, Cocke, Greene, Jefferson, Johnson, Knox, Monroe, Polk, Sevier, Sullivan, Unicoi, Washington Counties
Virginia: Carroll, Grayson, Scott, Smyth, Washington, Wythe Counties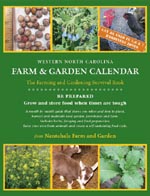 ---
PayPal Shopping Cart: You can pay with PayPal online using my shopping cart. All products have buttons you can click to order this way. You do not have to have a PayPal account to pay with your credit or debit card.






PayPal Money Request by Email: I send a PayPal Money Request by email. You pay online. Or you can send a PayPal payment from your PayPal account to ncfarmgarden@gmail.com. Both are good for all purchases but especially those that combine shipping or have special pricing.


PayPal "Pay Now" from Farm Site: Go to my PayPal page. Fill in the amount. Log into your PayPal account and pay. My account is Health Treasures/ Nantahala Farm. This is good for all orders but especially those that combine shipping or have special pricing. After you pay, email me what you ordered.


Credit/Debit Card Online using Email Invoice (No PayPal): If you want to pay by credit/debit card but do not want to use PayPal, I can email you an invoice. In the email there will be a link to take you to an online payment page. Use Visa, MasterCard, Discover, JCB, or Diners Card. Email me what you want.


Phone: I accept credit/debit cards by phone: Visa, MasterCard, and Discover. Call me in North Carolina at 828-321-9036 any day, 10 am to 5 pm Eastern time (after 5 pm I unplug my phone). I am in and out working on the farm. Please leave a message if I do not answer. I will get back to you soon.


Check: I accept checks, money orders and cash. Checks need to clear before shipment. Make check payable to Nancy Shirley. Mail to: 477 Long Branch Road, Topton, NC 28781. Please include shipping. If you include your email address, I can email you that I received your payment.
If you are ordering many products, I can discount the shipping. Email me and I will give you a lower shipping cost than what is on the PayPal cart.

I ship to everywhere in the United States. I do not ship outside the United States.

Stay at my Vacation Rental on the farm.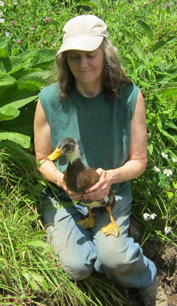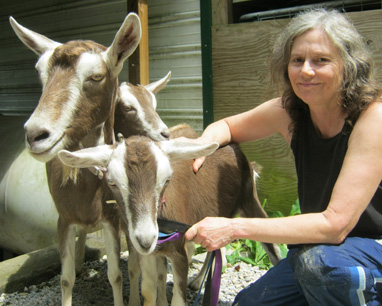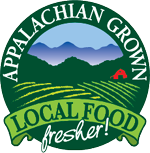 Nantahala Farm in the Mountains of Western NC
Macon County (close to Cherokee, Graham and Swain Counties)
Topton, North Carolina 28781
No pickup at farm.
Stay at my
Vacation Rental
on the farm.
ncfarmgarden@gmail.com
I ship to the United States only.

Please support small farms and sustainable living. I am happy to answer your questions about farming and gardening. Let me know any comments or suggestions you have about my site, farm or products. I can add your testimonials and photos so others know your experiences and ideas.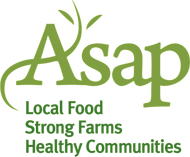 RENT MY VACATION HOME

Rental House on Farm
ANIMALS AND POULTRY EGGS FOR SALE

Ancona Ducks
|
Dominique Standard Chickens
Shipping Hatching Eggs
BUY BEANS, PEAS & CORN FOR PLANTING

Black Turtle Beans- Bush
Cherokee Trail of Tears Black Beans- Pole
Cherokee White Flour Corn
LEAFY GREENS: SEEDS FOR PLANTING

Perennial Sea Kale Seeds
BUY SEEDS, ROOTS, BULBS AND PLANTS

Comfrey Plants and Seeds
|
Perennial Bronze Fennel Seed
Stinging Nettle Seed
|
White Yarrow Seeds
PURCHASE FERTILIZERS, FEED SUPPLEMENTS

Azomite Trace Minerals Powder
|
Rock Dusts for Soil Health
FARM BOOKS, VIDEOS & ACCESSORIES

Farm & Garden Calendar
Better Hatching Book
|
Winter Chickens DVD
Incubation Thermometer
|
Coal Sifter Woodstove Tool
FARM SITE RESOURCES

Home
|
Pay with Paypal
Privacy & Refund Policies
Create Your Own Website
|
Site Map

Follow My Farm Life on Facebook:
"Western North Carolina Farm & Garden Calendar"
All rights reserved. ©2008-2018