Western North Carolina
Farm and Garden Calendar.

It is your Farm and Garden
Survival Book in times of trouble.
Natural, organic, down-home living.

Good for USDA Hardiness Zones 5, 6 and 7 in most eastern states. Can be used in most zones by adding or subtracting months depending on your climate.

There is no other book out there like this one. Designed to help you survive. You need it for the hard times ahead.


"Nancy, I got your calendar and just wanted to let you know that I read it from cover to cover. I liked the way things were explained in a very easy to read fashion. I grew up in south central Kentucky and still have my mother's can of greasy bean seeds."
-Owen, Tennessee

---
There's no other book like this one. Good for North Carolina, Georgia, Tennesse, Virginia, South Carolina and most eastern states. Good for USDA Hardiness Zones 5, 6 and 7.



One book: $19 + $3.99 shipping. Pay with Paypal.


---

"I made it to your website. It's great! I ordered your book. It's just what my husband and I had been wishing we had.

Fred was raised on a farm in central Alabama. We've been living on the NC coastal plain since we were married in 2001. (We are both old and retired.) I was born in Ashe County and we just bought a small farm just outside of Lansing, NC.

Our Ashe County place is already fenced and we are fortunate that the former owner wants to keep running cattle and goats on the pasture. Down here one bushhog = one flock of goats.

Your book is exactly what we've been talking about as the new things we need to know. I looked at the July PDF (great idea! sneak preview) and I love the way you've laid it out, with the litte pictures, too. That's the way that I think when I'm trying to keep up with the wildly growing stuff on our place down here.

With the way you've got your book laid out, all I've got to do is read it and sort of jump on the already moving merry-go-round."

- Fran, North Carolina


---
This book is very useful in these counties:

Smoky Mountains, NC: Cherokee, Clay, Graham, Haywood, Jackson, Macon, Swain Counties
Southern Mountains, NC: Henderson, Polk, Transylvania Counties
Central Mountains, NC: Buncombe, Madison, Yancey Counties
Foothills, NC: Burke, Caldwell, McDowell, Rutherford Counties
High Country, NC: Alleghany, Ashe, Avery, Mitchell, Watauga, Wilkes Counties
Georgia: Fannin, Franklin, Gilmer, Habersham, Lumpkin, Pickens, Rabun, Stephens, Towns, Union, White Counties
South Carolina: Anderson, Cherokee, Greenville, Oconee, Pickens, Spartanburg Counties
Tennessee: Blount, Bradley, Carter, Cocke, Greene, Jefferson, Johnson, Knox, Monroe, Polk, Sevier, Sullivan, Unicoi, Washington Counties
Virginia: Carroll, Grayson, Scott, Smyth, Washington, Wythe Counties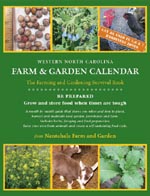 ---
PayPal Shopping Cart: You can pay with PayPal online using my shopping cart. All products have buttons you can click to order this way. You do not have to have a PayPal account to pay with your credit or debit card.


PayPal Money Request by Email: I send a PayPal Money Request by email. You pay online. Or you can send a PayPal payment from your PayPal account to ncfarmgarden@gmail.com.


Credit/Debit Card Online using Email Invoice (No PayPal): If you want to pay by credit/debit card but do not want to use PayPal, I can email you an invoice. In the email there will be a link to take you to an online payment page. Use Visa, MasterCard, Discover, JCB, or Diners Card. Email me what you want to buy.


I ship to everywhere in the United States. I do not ship outside the United States.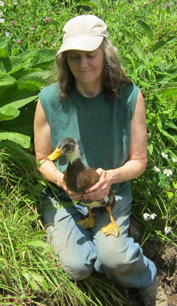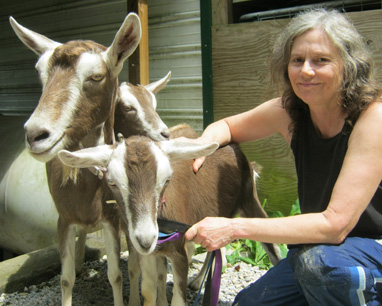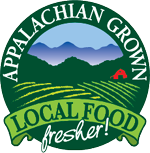 Nantahala Farm in the Mountains of Western NC
No pickup at farm. I ship to the United States only.
ncfarmgarden@gmail.com

Please support small farms and sustainable living.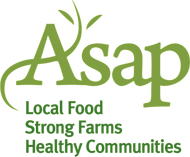 COMFREY ROOTS

Live Comfrey Plants
FARM & COMFREY BOOKS

Farm & Garden Calendar
Comfrey Book, Volume 1
Comfrey Book, Volume 2
RESOURCES

Site Map
Comfrey Research: Symphytum
Juice Plus: Powder concentrates from fruits, vegetables
All rights reserved. ©2008-2022