All Seeds, Roots and Plants for Sale
$16.50: 1 tablespoon White Yarrow seeds = 48,000 seeds. 1 tablespoon equals 3 teaspoons. There are 175,000 seeds/ounce. Organic.
$6.50: 1 teaspoon White Yarrow seeds = 16,000 seeds.
Shipping $1.95. Includes a flyer about growing White Yarrow.
PERENNIAL WHITE YARROW SEEDS FOR SALE
Asteraceae (Aster) Family, Achillea millefolium
Not a hybrid. Medicinally active. Organic.
Perennial White Common Yarrow

Native to Asia, Europe and North America. Hardy with fernlike leaves. The flowers are white with a few plants having some pinkish flowers. Natural.

Sow seeds late winter through fall. Easy to grow. Used as medicine, food, compost activator, soil improver, butterfly plant, and ground cover. Used in permaculture and biodynamics.


Growing this Wildflower

Good in USDA Zones 3 to 10. It grows almost everywhere in the United States. You can start yarrow seeds indoors 8 to 10 weeks before expected last frost in spring. Then transplant after frost.

Or sow seeds directly outdoors late winter until early autumn. The most popular time to sow is late winter to early spring, and then again late summer to early fall. It does not need any special treatment such as stratification.

This photo is a yarrow seedling that came up early spring from seed sown in the fall.


Yarrow Seedlings and Plants

Plant 1/3 ounce of seed per 1,000 square feet, or 1 ounce per 2,500 square feet, or 1 pound per acre. There are about 2,800,000 seeds per pound! That is about 175,000 per ounce.

Seeds need light to germinate so spread on top of soil or cover with 1/4 inch soil. Seeds like soil temperature of 60 to 75 degrees. Germinates in 5 to 10 days. Keep seeds moist while germinating. Thin seedlings to 12 to 18 inches apart.

It likes full sun but can grow in partial shade. Prefers well drained soil. Likes soil pH 5.5 to 7.0. Grows from 1 to 3 feet tall. Grows vigorously. It spreads by underground runners (rhizomes) and by seed.

It produces white flowers June through September. Trim plants down to ground late fall or early winter.


Fun and Easy Plant

Drought tolerant. Popular for xeriscaping. Good for erosion control. Does well in meadows. Does well in poor soil. Deer don't like it.

The plant can be divided every 3 to 4 years in the spring or fall. Dividing is good for the plant because it extends its life. It does not need much care.

It can be invasive from the seeds spreading (easily self sows). Some people add the seed to their lawn because it creates a soft carpet that can be mowed.


Loved by Birds and Bees

Bees, birds, and butterflies love the plant. It attracts beneficial insects such as ladybugs, predatory wasps, and hoverflies. It repels unwanted ones such as aphids and ants.

Some birds use yarrow leaves to line their nest.

The photo to the left is a Painted Lady Butterfly. Yarrow is a host plant for its larvae.


Soil, Compost, Flowers

Yarrow improves the quality of soil. Plants growing near it have better health. Good for orchards. It is used as a compost activator and fertilizer. Can make compost tea out of it.

The flowers do well when cut and put in a vase. They dry well too. The leaves are used to make natural dyes. This photo is yarrow flowers that are starting to dry and turn brown.

Traditional Medicinal Plant

The leaves are aromatic, astringent, diaphoretic, diuretic, stimulant and tonic. It has been used for hundreds of years externally to heal wounds and cuts. Its name "Achillea" comes from the Greek war hero Achilles who used it to heal his war injuries.

It has been used by Native Americans for toothache by chewing on the leaves. The Cherokee made a tea out of it for the flu and insomnia. The photo to the left is dried yarrow flowers.


Health and Yarrow

Yarrow leaves help blood to clot so it can be used externally to stop nose bleeds. Yarrow is made into a dark blue essential oil that is used as a chest rub for colds and the flu. It is anti-inflamatory.

In all cases always contact your health provider or herbalist before using yarrow as a medicine. It can cause a skin rash in some people. Never use continually for a long time.


Rhymes and Magic

It was used with magic spells in Medieval times and ancient China. Used as protection against evil by spreading it on a doorstep.

Put yarrow under your pillow. Then say this rhyme. You will have a vision of your future husband or wife!

"Thou pretty herb of Venus' tree,
Thy true name it is Yarrow;
Now who my bosom friend must be,
Pray tell thou me to-morrow."
from Halliwell's Popular Rhymes

This photo is the yarrow seeds you receive.


Good to Eat

In the Middle Ages it was used to flavor beer. It is used now to flavor vermouth and bitters.

In the 1600s yarrow leaves were eaten like spinach. It is sweet with a hint of bitterness. Some people dry the leaves and then use as a flavoring herb in cooking. Young leaves can be eaten raw in a salad.
Botanical Drawing of Yarrow Plant

Also called arrowroot, bad mans plaything, bloodwort, carpenters weed, common yarrow, death flower, devils nettle, eerie, field hops, gearwe, gordaldo, herbal militaris, hundred leaved grass, knights milefoil, kynghten, milfoil, milefolium, noble yarrow, nosebleed plant, old mans mustard, old mans pepper, plumajillo (little feather in Spanish), sanguinary, seven years love, snakes grass, soldiers woundwort, staunchweed, thousand leaf, thousand seal, woundwort, yarroway, and yerw.



Contact us if you are ordering more than one type of seed, root or plant.
We can discount shipping.

All seeds are shipped by First Class or Priority Mail through the Post Office.
There is no pick up at the farm.

For survival farming in hard times in zones 5/6/7,
see our Western North Carolina Farm and Garden Calendar.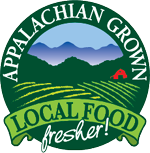 Nantahala Farm in the Mountains of Western NC
Macon County (close to Cherokee, Graham and Swain Counties)
Topton, North Carolina 28781
No pickup at farm.
Stay at my
Vacation Rental
on the farm.
ncfarmgarden@gmail.com
I ship to the United States only.

Please support small farms and sustainable living. I am happy to answer your questions about farming and gardening. Let me know any comments or suggestions you have about my site, farm or products. I can add your testimonials and photos so others know your experiences and ideas.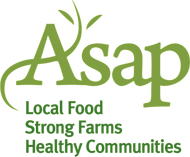 RENT MY VACATION HOME

Rental House on Farm
POULTRY EGGS FOR SALE

Ancona Ducks
|
Shipping Hatching Eggs
BUY BEANS, PEAS & CORN FOR PLANTING

Black Turtle Beans- Bush
Cherokee Trail of Tears Black Beans- Pole
Cherokee White Flour Corn
LEAFY GREENS: SEEDS FOR PLANTING

Perennial Sea Kale Seeds
BUY SEEDS, ROOTS, BULBS AND PLANTS

Comfrey Plants and Seeds
|
Perennial Bronze Fennel Seed
Stinging Nettle Seed
|
White Yarrow Seeds
FARM BOOKS, VIDEOS & ACCESSORIES

Farm & Garden Calendar
Better Hatching Book
|
Winter Chickens DVD
Incubation Thermometer
FARM SITE RESOURCES

Create Your Own Website
|
Site Map
All rights reserved. ©2008-2019