Poultry Incubation Thermometer
80 to 105 degrees Fahrenheit. By Brinsea. Very accurate.


$15.90 Incubation Thermometer by Brinsea
(80 to 105 F)


Click on PayPal "Add to Cart" Button. Incubation thermometer includes sturdy case and plastic holder (see photos below). Shipping is $2.99 total no matter how many you buy.


Liquid-in-Glass Incubator Thermometer

Designed specifically for use in poultry incubators. Manufactured to Brinsea's exact specifications. High quality.

Thermometer is 6 inches long.

"The thermometer was accurate, and my hatch was successful."


Brinsea Thermometer

Brinsea has been designing and manufacturing egg incubators and accessories since 1976. Their products are reliable, with superior hatch rates and healthy chicks.

This is a traditional liquid-in-glass thermometer with blue liquid. Does not contain mercury so is not toxic.


Accurate Incubation Thermometer

This very precise thermometer measures temperature range 80 - 105º F (25 - 40º C). F=Fahrenheit, C=Centigrade. Fahrenheit is used in the United States.

Easy to read.

"Thank you for the thermometer I purchased. Arrived in good shape. Tested in my incubator and very accurate. Very satisfied." -Wayne, Eleele, Hawaii


Use in Chicken, Duck, Goose, Turkey, Quail, Pigeon Incubators

A reliable and accurate thermometer is essential when you are incubating eggs. Have successful hatches.

Can use in Brinsea Mini Eco, Octagon 20 Eco, Octagon 40 Eco, Octagon 20 Advance, Octagon 40 Advance, Octagon 20 Advance Ex, Octagon 40 Advance Ex, Polyhatch and Hatchmaker egg incubators.


Thermometer with Case

Comes with sturdy case to protect thermometer. This photo is the thermometer in the case.





Styrofoam & Other Incubators

Can use in any incubator by laying on incubator floor. To have it at the correct level, you can put it on a piece of wood or plastic. (See next section.)

Or put on top of eggs using rigid plastic to hold thermometer, similar to photo at right. (A big problem with that particular thermometer is that the numbers are on the white card, not on the thermometer itself like my thermometer. If the card moves, your reading is wrong.)

Or put in already-existing small hole in top of styrofoam incubator. Pull out thermometer to read, then put back in hole.

With your thermometer I include a plastic holder to keep thermometer in place on top. See photos.


Where To Take Temperature in Incubator

For eggs laying horizontally (no turner): You get the correct temperature reading by putting the bulb of the thermometer at the same height as the point of the egg as it sits on its side.

For eggs sitting vertically (in a turner): You get the correct temperature reading by putting the bulb of the thermometer bulb just at the top of the egg.

The embryo grows at the top of the egg, so you measure temperature there. Do not let the thermometer bulb touch the eggs.


Buy chicken hatching eggs.

Buy Ancona duck hatching eggs.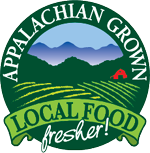 Nantahala Farm in the Mountains of Western NC
Topton, North Carolina 28781
No pickup at farm.
Stay at my
Vacation Rental
on the farm.
ncfarmgarden@gmail.com
I ship to the United States only.

Please support small farms and sustainable living.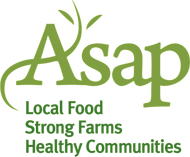 RENT MY VACATION HOME

Rental House on Farm
POULTRY

Ancona Ducks
BUY BEANS, PEAS & CORN FOR PLANTING

Cherokee Trail of Tears Black Beans- Pole
Cherokee White Flour Corn
LEAFY GREENS: SEEDS FOR PLANTING

Perennial Sea Kale Seeds
BUY SEEDS, ROOTS AND PLANTS

Comfrey Plants and Seeds
Stinging Nettle Seed
|
White Yarrow Seeds
FARM BOOKS, VIDEOS & ACCESSORIES

Farm & Garden Calendar
Winter Chickens DVD
Incubation Thermometer
FARM SITE RESOURCES

Create Your Own Website
|
Site Map
All rights reserved. ©2008-2019