"Tail of the Dragon" Adventure
#1 Motorcycle Highway in the USA

Enjoy Topton, North Carolina
Local Attractions
Maps of Topton and Surrounding Area
Map of Nantahala Scenic Drive
Vacation House for Rent in Topton, NC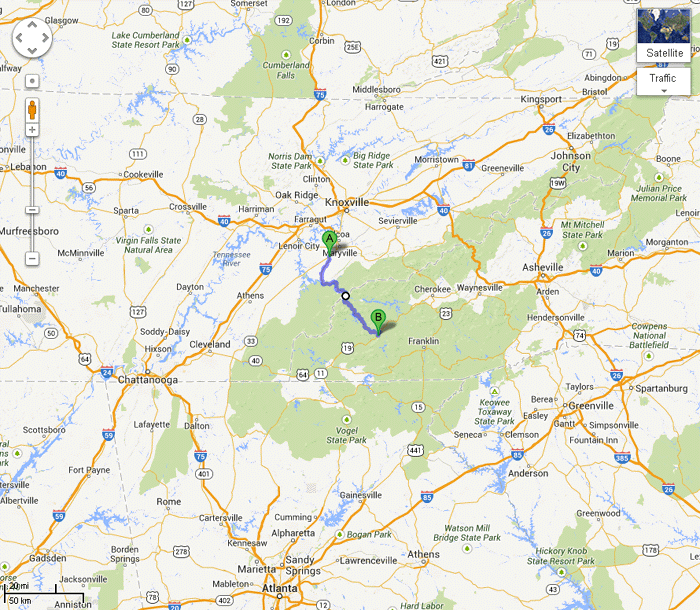 Above map: an overview of the entire region: North Carolina, Georgia, Tennessee.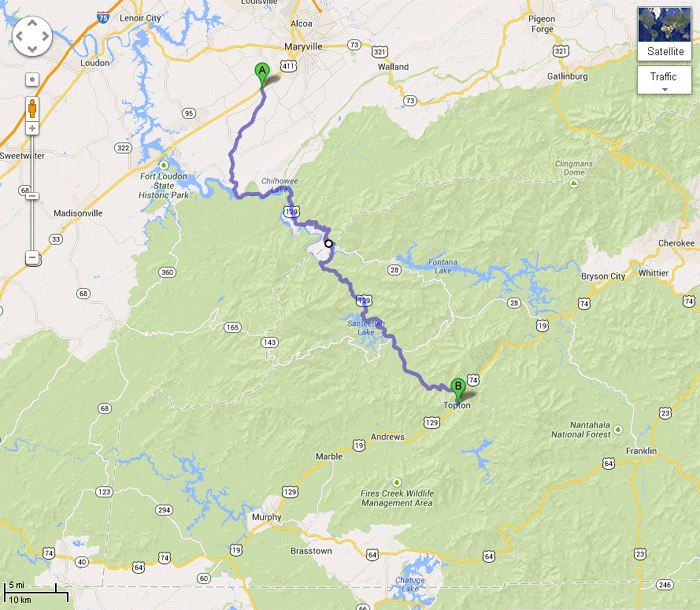 Above map: the entire route closer up (A is Tennessee, B is North Carolina).
It includes how to get to it from Topton, North Carolina.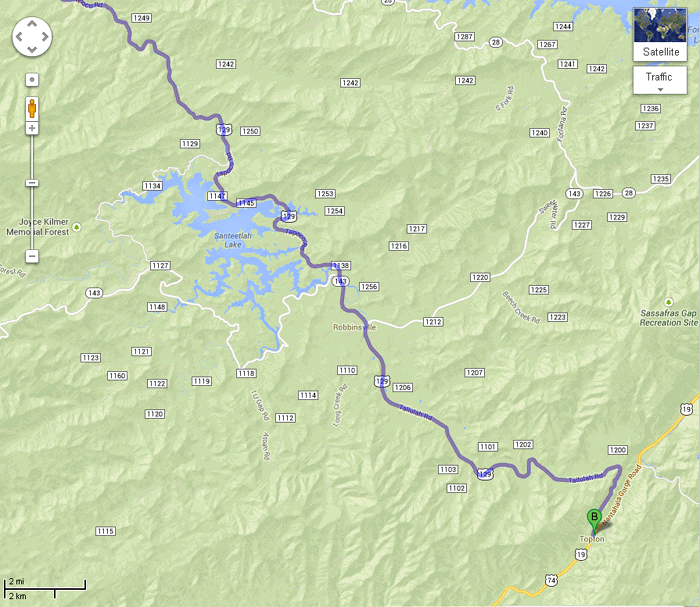 Above map: Shows the southern part of Tail of the Dragon (NC)
plus how to get to Robbinsville from Topton.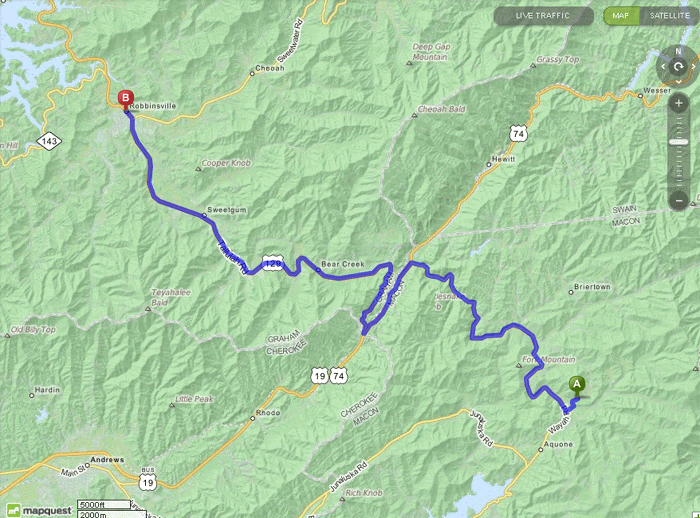 Above map: how to get from Long Branch Road, Topton, NC to Robbinsville, NC.
It takes about 35 minutes.



Tail of the Dragon: Top Motorcycle Roadway

This 11-mile road of Highway 129 goes from North Carolina to Tennessee with 318 curves. The road looks a little like a dragon's tail if you use your imagination.

It starts in North Carolina in Robbinsville. It goes along the southwestern part of the Great Smoky Mountains National Park. After Deals Gap at the NC / TN border, the curves get wilder and wilder. It ends in Tennessee where the Little Tennessee River meets Chilhowee Lake. An exciting ride for motorcycle enthusiasts.

The highway goes through the mountains of western North Carolina and eastern Tennessee. In 2011 the road had an average of 1,265 vehicles a day. There is a lot more traffic in the summer. In the winter there are not a lot of cars and trucks going through but the weather makes it worse.

In cold weather there can be snow and ice that make the driving dangerous. And all year you have to deal with various wildlife such as deer, bear, turkey, hedgehogs, squirrels, wild boar...you name it. There can be tractor-trailers going around curves that take up the entire highway...so watch out.

Some people do get killed riding this road. In 2012 four people died. The scenary is beautiful but you'll want to pay attention to the road. The speed limit is 30 miles per hour. It is a thrilling ride that many talk about for years to come.

Rent a Vacation Home 35 minutes from Tail of the Dragon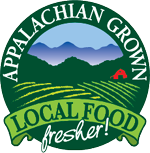 Nantahala Farm in the Mountains of Western NC
Topton, North Carolina 28781
No pickup at farm.
Stay at my
Vacation Rental
on the farm.
ncfarmgarden@gmail.com
I ship to the United States only.

Please support small farms and sustainable living.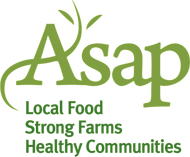 RENT MY VACATION HOME

Rental House on Farm
COMFREY ROOTS

Comfrey Plants
FARM BOOKS

Farm & Garden Calendar
RESOURCES

Site Map
Create Your Own Website
Juice Plus: Powder concentrates from fruits, vegetables and grain
All rights reserved. ©2008-2019