Sustainable Farming Inspiration
Natural and organic gardeners and farmers
Homesteading

"What a beautiful place you have! Your work is very inspiring and thank you for the information on comfrey. My wife and I bought an 18-acre homestead. We have hosted permaculture courses, and now just built a small annual garden and are beginning a food forest." -John, Fallsburg, New York


Livestock

"Proud to see what you have done with your place and maximizing the potential with all the right stuff. My hubby and I did the yuppie gone to the farm over 20 years ago. Had bees, goats, cow and calf, fancy pigeons, chickens, fruit trees, selling honey, eggs and veggies, etc." -Mary, Hendersonville, North Carolina


Chickens and Chicks

This photo is Dominique chicks.

"I know of no pursuit in which more real and important services can be rendered to any country than by improving its agriculture, its breed of useful animals, and other branches of a husbandman's cares." -George Washington, Commander in Chief of Colonial armies in the American Revolution (1775-83), and First United States President (1789-1799)


Ducks and Geese

This photo is Ancona ducks in the snow. They love it.


Gardens

This photo is October beans.


Flowers and Herbs

This photo is Stinging Nettle and Feverfew.


Greenhouses, Hoophouses

This photo is my greenhouse in the winter. I grow hardy leafy greens.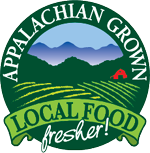 Nantahala Farm in the Mountains of Western NC
Macon County (close to Cherokee, Graham and Swain Counties)
Topton, North Carolina 28781
No pickup at farm.
Stay at my
Vacation Rental
on the farm.
ncfarmgarden@gmail.com
I ship to the United States only.

Please support small farms and sustainable living. I am happy to answer your questions about farming and gardening. Let me know any comments or suggestions you have about my site, farm or products. I can add your testimonials and photos so others know your experiences and ideas.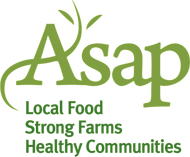 RENT MY VACATION HOME

Rental House on Farm
ANIMALS AND POULTRY EGGS FOR SALE

Ancona Ducks
|
Dominique Standard Chickens
Shipping Hatching Eggs
BUY BEANS, PEAS & CORN FOR PLANTING

Black Turtle Beans- Bush
Cherokee Trail of Tears Black Beans- Pole
Cherokee White Flour Corn
LEAFY GREENS: SEEDS FOR PLANTING

Perennial Sea Kale Seeds
BUY SEEDS, ROOTS, BULBS AND PLANTS

Comfrey Plants and Seeds
|
Perennial Bronze Fennel Seed
Stinging Nettle Seed
|
White Yarrow Seeds
PURCHASE FERTILIZERS, FEED SUPPLEMENTS

Azomite Trace Minerals Powder
|
Rock Dusts for Soil Health
FARM BOOKS, VIDEOS & ACCESSORIES

Farm & Garden Calendar
Better Hatching Book
|
Winter Chickens DVD
Incubation Thermometer
|
Coal Sifter Woodstove Tool
FARM SITE RESOURCES

Home
|
Pay with Paypal
Privacy & Refund Policies
Create Your Own Website
|
Site Map

Follow My Farm Life on Facebook:
"Western North Carolina Farm & Garden Calendar"
All rights reserved. ©2008-2018