Healing Nettle

Use as bath, poultice, gargle, wash, etc. You can make a root tincture (solution in alcohol).

You make Stinging Nettle root tea by adding 1 cup water to 1/2 or 1 teaspoon of the root. Bring to boil, then simmer for 5 minutes. Let stand for 10-15 minutes. Strain. Enjoy your healthy tea.

Consult your health practitioner about how to use Stinging Nettle.


Astringent Nettle Roots

Stinging Nettle root is astringent. It causes the contraction of body tissues, typically used to protect the skin.

It's astringent properties come from tannins. Nettle root is used as a tea, skin wash, hair rinse, and gargle.

It is currently being used for prostate problems, joint pain, urinary tract infections, eczema, and other conditions. It is popular in Europe. Always contact your medical advisor.


Medicinal Herb

The Botanical Safety Handbook (The Complete German Commission E Monographs) classifies Stinging Nettle as a Class 1 herb. This means it can be safely consumed when used appropriately.

This same Handbook states for Stinging Nettle root that there are no known contraindications or drug interactions. Possible side effects are occasionally, mild gastrointestinal upsets when used internally. This does not usually happen.

This photo is Stinging Nettle with Comfrey. Both are very healing.


Nettle Roots

Stinging Nettle roots and rhizomes are harvested in the fall. The outside of the root is gray-brown. The inside is white or off-white around a hollow core. (A rhizome is a horizontal underground stem that puts out side shoots.)

Nettle roots are twisted with distinct grooves. They have a mild flavor and are slightly mucilaginous (sticky) when chewed.

This photo is Stinging Nettle plants in the autumn with frost on them.
Growing & Using Nettle

The entire Stinging Nettle plant is valuable. The leaves are edible, especially good as a spring tonic. The roots and leaves are found in many traditional remedies.

For information about growing perennial Stinging Nettle and to buy seeds for planting: Stinging Nettle seeds.


Versatile Stinging Nettle

The plant is great as a fiber source to make fabric. You can make a yellow-brown dye from the plant.

The photo to the left is a patch of Stinging Nettle plants from my garden.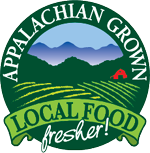 Nantahala Farm in the Mountains of Western NC
Topton, North Carolina 28781
No pickup at farm.
Stay at my
Vacation Rental
on the farm.
ncfarmgarden@gmail.com
I ship to the United States only.

Please support small farms and sustainable living.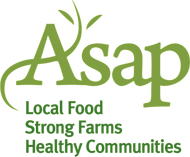 RENT MY VACATION HOME

Rental House on Farm
POULTRY

Ancona Ducks
BUY BEANS, PEAS & CORN FOR PLANTING

Cherokee Trail of Tears Black Beans- Pole
Cherokee White Flour Corn
LEAFY GREENS: SEEDS FOR PLANTING

Perennial Sea Kale Seeds
BUY SEEDS, ROOTS AND PLANTS

Comfrey Plants and Seeds
Stinging Nettle Seed
|
White Yarrow Seeds
FARM BOOKS, VIDEOS & ACCESSORIES

Farm & Garden Calendar
Winter Chickens DVD
Incubation Thermometer
FARM SITE RESOURCES

Create Your Own Website
|
Site Map
All rights reserved. ©2008-2019