All Seeds, Roots and Plants for Sale
Buy Perennial Seed Set: True Comfrey, Stinging Nettle, White Yarrow, Bronze Fennel.


$15.50: Buy ½ cup Rattlesnake Beans =280 seeds.
Heirloom, organic. Pole. Number of beans is approximate.
$8.50: ¼ cup Rattlesnake Beans =140 seeds.
Shipping is $1.95.
$5.45: Cherokee White Flour Corn: 50 seeds.
ORGANIC, HEIRLOOM RATTLESNAKE BEANS FOR SALE

Southwestern Heirloom Rattlesnake Beans (Phaseolus Vulgaris)

From ancient Southwestern Native Americans.

Heirloom variety. Organically grown. Open pollinated (OP). No GMO (not Genetically Modified).

Original seeds were given to me by my teacher at a class I took at John C. Campbell Folk School in Brasstown, North Carolina. It is one of her favorite beans.

Rattlesnake beans are from the Southwestern United States, in particular the Hopi. They were sown with the help of Kokopelli, a mythological being associated with fertility and germination. He endowed each seed with spirit. He plays a flute and carries a pack of seeds on his back, breathing life into each seed that is planted.


Eat Green (Snap) or Dry (Shelled, Mature) Bean

This is a pole or climbing bean. It has lots of beans per amount of leaves that it grows...a very good producer. Easy to grow. They can be eaten green raw but pods are better if cooked. Or let go to full maturity and use as a dry or shell bean. The beans are tender when cooked.

The pods are green with brownish-purple lengthwise stipling or streaking. The pods are 7-8 inches long. It has strings.

The beans are somewhat small and oblong. They are light creamy brown with dark brown speckles or streaks. It is in the Pinto bean family.


Growing Fall Beans: Easy to Grow

Sow after danger of frost is over (late spring, usually late May). Soak beans for 1-2 hours before sowing. Sow 1 inch deep, 3-4 inches apart in rows 3-4 feet apart.

Germinates in about 10 days. Thin to 6-8 inches apart.

Likes full sun. Likes soil pH 5.5-6.5 but is not picky. It does not need rich soil. The roots are shallow.
Pole Beans that Really Produce

Pole (climbing) beans need a fence or trellis to grow on. Or grow with corn and the bean plants climb the corn stalk.

An annual that matures in 10-11 weeks (73 days). The plant produces beans until first frost in fall.

A very good, prolific producer. You get a lot of beans from one plant.
Cooking Rattlesnake Beans Southernwestern Style

One southwestern recipe for cooking Rattlesnake beans: Soak 2 cups dried rattlesnake beans. Add 2 carrots, 1/2 yellow onion, 2 whole cloves garlic, 1 teaspoon salt, 1 teaspoon cumin seeds, 1 teaspoon coriander seeds, and 1/4 cup tomato paste. Put ingredients in pot and cover with 2 inches of water. Simmer for 1 hour. Delicious.

The beans have a strong, full, somewhat tangy flavor that goes well with American Southwestern and Latin/South American dishes. I love them.

Young pods are great cooked too. When cooked they turn all one shade of green.


Why Are They Called Rattlesnake Beans?

They are called Rattlesnake because the bean pods like to curl when they grow. They look a little like a coiled snake when fully mature.

Seeds are harvested in the fall and then dried. Pods can be dried and then shelled by hand or by flailing with a stick. Or shell by hand when the pod is partially dry. After shelling, dry some more and then store.

Easy to grow pole bean. Dual purpose. You can eat the young, green pod cooked like a snap bean. Or shell beans (shellies) late summer and fall. Then dry them for use all winter.


Contact me if you are ordering more than one type of seed. I can discount shipping.

All seeds are shipped by First Class or Priority Mail through the Post Office. There is no pick up at the farm.

For survival farming in hard times in zones 5/6/7,
see our Western North Carolina Farm and Garden Calendar.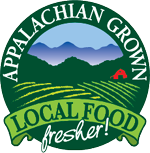 Nantahala Farm in the Mountains of Western NC
Macon County (close to Cherokee, Graham and Swain Counties)
Topton, North Carolina 28781
No pickup at farm.
Stay at my
Vacation Rental
on the farm.
828-321-9036 every day 10 am to 5 pm eastern time.
ncfarmgarden@gmail.com
I ship to the United States only.

Please support small farms and sustainable living. I am happy to answer your questions about farming and gardening. Let me know any comments or suggestions you have about my site, farm or products. I can add your testimonials and photos so others know your experiences and ideas.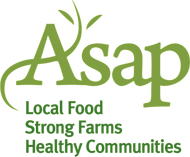 RENT MY VACATION HOME

Rental House on Farm
ANIMALS AND POULTRY EGGS FOR SALE

Ancona Ducks
|
Dominique Standard Chickens
Silkie Bantam Eggs
|
Shipping Hatching Eggs
BUY BEANS, PEAS & CORN FOR PLANTING

October Beans
|
Rattlesnake Beans
|
Greasy Beans
Black Turtle Beans- Bush
|
Mammoth Melting Peas
Cherokee Trail of Tears Black Beans- Pole
Cherokee White Flour Corn
LEAFY GREENS: SEEDS FOR PLANTING

Perennial Sea Kale Seeds
|
Mizuna Seeds (Japanese Greens)
BUY SEEDS, ROOTS, BULBS AND PLANTS

Comfrey Plants and Seeds
|
Perennial Bronze Fennel Seed
Stinging Nettle Seed
|
White Yarrow Seeds
Perennial Plants
PURCHASE HERBS, FERTILIZERS, FEED SUPPLEMENTS

Frontier Comfrey Root Dried
Azomite Trace Minerals Powder
|
Rock Dusts for Soil Health
Organic Thorvin Kelp from Iceland
FARM BOOKS, VIDEOS & ACCESSORIES

Farm & Garden Calendar
|
Future of Food DVD
Better Hatching Book
|
Winter Chickens DVD
|
Incubation Thermometer
Coal Sifter Woodstove Tool
HEALTH SUPPLIES

Comfrey Oil
FARM SITE RESOURCES

Home
|
Pay with Paypal
Sustainable Farming Inspiration
|
Privacy & Refund Policies
Create Your Own Website
|
Site Map

Follow My Farm Life on Facebook:
"Western North Carolina Farm & Garden Calendar"
All rights reserved. ©2008-2018