All Seeds, Roots and Plants for Sale
Buy Perennial Seed Set: True Comfrey, Stinging Nettle, White Yarrow, Bronze Fennel.


$11.00: Buy 200 Mammoth Melting Pea Seeds
Heirloom. Organic. Sweet. Edible pod. Pole. Good producer.
Pisum sativum var sativum.
$6.25: 100 Mammoth Melting Pea Seeds
Shipping $1.95. Includes flyer about how to grow peas.

BUY ORGANIC MAMMOTH MELTING PEA SEEDS
Sugar / Sweet Snap Pea
Fabaceae Family: Pisum sativum var sativum
Heirloom. Hardy annual. Sweet, tender, edible pod.


Sugar Peas: Mammoth Melting

A very popular pea. Extra sweet and sugary. Easy to grow.

Open pollinated, heirloom.

The pod is green. The peas are green with a slight hint of creamy-white. The beautiful white flowers are decorative and edible.

Has one of the largest pods, 4 to 5 inches long. Pods are best eaten when 4 inches or less when they have no strings.


These Peas Produce a Lot

Mammoth Peas are a cool weather annual that are very hardy. Reliable and robust. Early producing and high yielding. They produce for a long time: longer than most peas.

Good in USDA Hardiness Zones 3-9. They do best in air temperatures from 60 to 75 degrees, though will grow even when as cold as 45 degrees.

They tolerate light frosts. They prefer soil temperatures of 45 to 75 degrees.

In the photo you can see a little bit of cream color in the green peas.


Hardy Peas: Great for Your Garden

Plant early spring or late summer so it is growing during cooler temperatures.

You can extend the season in either direction by providing shade or frost protection with remay or a similar fabric.

Wilt resistant to Fusarium. Resistant to Powdery Mildew. No GMO (genetically modified organisms). All natural.

An excellent choice for a heavy producing, wonderful tasting pea.
How to Grow Peas

Soak pea seeds for a few hours before planting. Sow seeds about 1 inch deep in rows 24 to 36 inches apart. The peas germinate in 14-36 days depending upon the temperature and moisture.

Pea plants like full sun during cool temperatures, and partial shade if it's going to be grown in somewhat warmer temperatures. Likes at least 6 hours of sun a day.

They like soil pH around 5.5-6.8. It is a light feeder. Peas are not picky about soil but do better with some organic matter such as compost. They prefer loamy, well-drained soil.

Thin seedlings to about 4 inches apart or more. Keep soil somewhat moist while the plant is developing, then cut back a little on the water.

These are pole peas so you need to provide some type of trellis that is about 4-6 feet tall. If you want, you can mulch the plants to reduce weeds and maintain proper moisture.
How to Harvest Peas

Mature peas are ready to harvest about 62-75 days after sowing. Eat raw or cooked.

The white flowers produce peas about 21 days after blooming. Flowers are edible if you want to be adventuresome.

If you regularly pick the peas, you get more production out of the plants. It encourages the plants to create more flowers. For best taste pick every few days. Though they maintain their great flavor even when picked a little late.

Has one of the longest harvest period of all snow peas. A 35 foot row of plants can yield up to a bushel of pea pods.

In the photo are very mature pea pods that are good for saving seed for planting or for drying to eat in the winter.
How to Prepare Your Tasty Peas

Sugar pea pods are popular in stir-fry dishes. Use the same as you would use snow peas.

Eat the pods or shell the peas. Great eaten raw in salads.

They're so good you can eat them right off the plant in your garden.

Delicious steamed. Good for freezing. They tolerate being frozen very well.
Pea Seedling

This is an unusual photo. I got it by chance.

A fresh pea seed fell in my sink and stuck in the drain. I left it there, and it started to grow! So I took a photo of it, then planted it in my garden.

It did very well even though it had a different start in life.



Contact me if you are ordering more than one type of seed. I can discount shipping.

All seeds are shipped by First Class or Priority Mail through the Post Office.

For survival farming in hard times in zones 5/6/7,
see our Western North Carolina Farm and Garden Calendar.



---
PayPal Shopping Cart: You can pay with PayPal online using my shopping cart. All products have buttons you can click to order this way. You do not have to have a PayPal account to pay with your credit or debit card.






PayPal Money Request by Email: I send a PayPal Money Request by email. You pay online. Or you can send a PayPal payment from your PayPal account to ncfarmgarden@gmail.com. Both are good for all purchases but especially those that combine shipping or have special pricing.


PayPal "Pay Now" from Farm Site: Go to my PayPal page. Fill in the amount. Log into your PayPal account and pay. My account is Health Treasures/ Nantahala Farm. This is good for all orders but especially those that combine shipping or have special pricing. After you pay, email me what you ordered.


Credit/Debit Card Online using Email Invoice (No PayPal): If you want to pay by credit/debit card but do not want to use PayPal, I can email you an invoice. In the email there will be a link to take you to an online payment page. Use Visa, MasterCard, Discover, JCB, or Diners Card. Email me what you want.


Phone: I accept credit/debit cards by phone: Visa, MasterCard, and Discover. Call me in North Carolina at 828-321-9036 any day, 10 am to 5 pm Eastern time (after 5 pm I unplug my phone). I am in and out working on the farm. Please leave a message if I do not answer. I will get back to you soon.


Check: I accept checks, money orders and cash. Checks need to clear before shipment. Make check payable to Nancy Shirley. Mail to: 477 Long Branch Road, Topton, NC 28781. Please include shipping. If you include your email address, I can email you that I received your payment.
If you are ordering many products, I can discount the shipping. Email me and I will give you a lower shipping cost than what is on the PayPal cart.

I ship to everywhere in the United States. I do not ship outside the United States.

Stay at my Vacation Rental on the farm.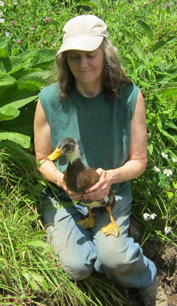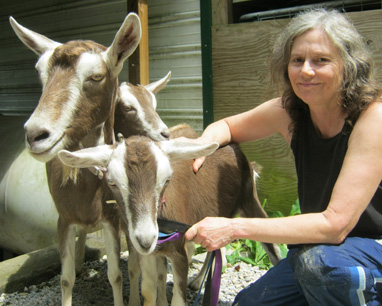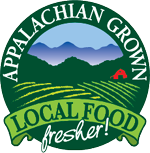 Nantahala Farm in the Mountains of Western NC
Macon County (close to Cherokee, Graham and Swain Counties)
Topton, North Carolina 28781
No pickup at farm.
Stay at my
Vacation Rental
on the farm.
828-321-9036 every day 10 am to 5 pm eastern time.
ncfarmgarden@gmail.com
I ship to the United States only.

Please support small farms and sustainable living. I am happy to answer your questions about farming and gardening. Let me know any comments or suggestions you have about my site, farm or products. I can add your testimonials and photos so others know your experiences and ideas.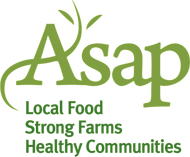 RENT MY VACATION HOME

Rental House on Farm
ANIMALS AND POULTRY EGGS FOR SALE

Ancona Ducks
|
Dominique Standard Chickens
Silkie Bantam Eggs
|
Shipping Hatching Eggs
BUY BEANS, PEAS & CORN FOR PLANTING

October Beans
|
Rattlesnake Beans
|
Greasy Beans
Black Turtle Beans- Bush
|
Mammoth Melting Peas
Cherokee Trail of Tears Black Beans- Pole
Cherokee White Flour Corn
LEAFY GREENS: SEEDS FOR PLANTING

Perennial Sea Kale Seeds
|
Mizuna Seeds (Japanese Greens)
BUY SEEDS, ROOTS, BULBS AND PLANTS

Comfrey Plants and Seeds
|
Perennial Bronze Fennel Seed
Stinging Nettle Seed
|
White Yarrow Seeds
Perennial Plants
PURCHASE HERBS, FERTILIZERS, FEED SUPPLEMENTS

Frontier Comfrey Root Dried
Azomite Trace Minerals Powder
|
Rock Dusts for Soil Health
Organic Thorvin Kelp from Iceland
FARM BOOKS, VIDEOS & ACCESSORIES

Farm & Garden Calendar
|
Future of Food DVD
Better Hatching Book
|
Winter Chickens DVD
|
Incubation Thermometer
Coal Sifter Woodstove Tool
HEALTH SUPPLIES

Comfrey Oil
FARM SITE RESOURCES

Home
|
Pay with Paypal
Sustainable Farming Inspiration
|
Privacy & Refund Policies
Create Your Own Website
|
Site Map

Follow My Farm Life on Facebook:
"Western North Carolina Farm & Garden Calendar"
All rights reserved. ©2008-2018