Map of the Appalachian Region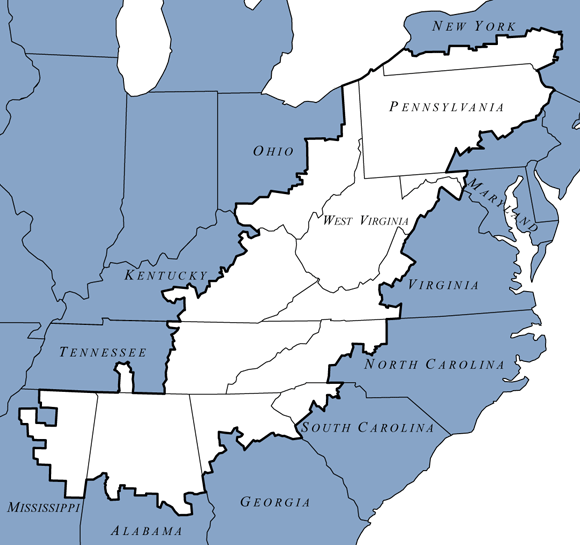 Appalachia is a cultural region in the eastern USA that covers the southern part of New York state to northern Alabama, Mississippi, and Georgia. The Appalachian Mountains go from Belle Isle in Canada to Cheaha Mountain in Alabama.

The Appalachian states include Mississippi, Tennessee, Alabama, Georgia, North Carolina, South Carolina, Virginia, Kentucky, West Virginia, Maryland, Pennsylvania, Ohio, and New York.

The six geographic areas of Appalachia are:

Appalachian Plateau
Allegheny Mountains
Ridge-and-Valley Appalachians
Great Appalachian Valley
Blue Ridge Mountains
Piedmont


Folklore

Appalachian folklore is a mixture of European, Native American (especially Cherokee), and Biblical ideas. Folk tales from Appalachia are descended from English, Scottish, and Irish fairy tales, as well as regional heroes and events.

Jack tales about the adventures of a simple-but-dedicated person are popular at story-telling festivals. Other stories include wild animals and hunting tales.

Cherokee and Pioneers

Cherokee Indians taught early European pioneers how to grow crops such as corn and squash. They also taught them how to find edible plants (such as ramps). The Cherokee showed them the medicinal qualities of native herbs and roots, and how to prepare tonics.

Up until the 1930s and 1940s, Appalchian farmers followed the Biblical tradition of planting by the phases of the moon (the signs).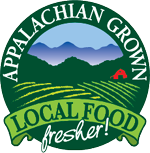 Nantahala Farm in the Mountains of Western NC
Topton, North Carolina 28781
No pickup at farm.
Stay at my
Vacation Rental
on the farm.
ncfarmgarden@gmail.com
I ship to the United States only.

Please support small farms and sustainable living.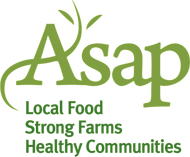 RENT MY VACATION HOME

Rental House on Farm
COMFREY ROOTS

Comfrey Plants
FARM BOOKS

Farm & Garden Calendar
RESOURCES

Site Map
Create Your Own Website
Juice Plus: Powder concentrates from fruits, vegetables and grain
All rights reserved. ©2008-2019