Driving Distances to Nantahala Farm in Topton, NC

Near Tennessee, Georgia, Alabama and South Carolina borders in southern Appalachian mountains.

16 miles south of Nantahala Outdoor Center in Bryson City, NC (28 minutes)
20 miles east of Andrews, NC (30 minutes)
22 miles southeast of Robbinsville, NC (35 minutes)
26 miles northeast of Marble, NC (37 minutes)
27 miles west of Franklin, NC (52 minutes)
30 miles southwest of Bryson City, NC (45 minutes)
35 miles east of Murphy, NC (45 minutes)
40 miles west of Sylva, NC (50 minutes)
45 miles north of Blairsville, GA (55 minutes)
36 miles southwest of the city of Cherokee, NC (50 minutes)
85 miles west of Asheville, NC (1 hour, 45 minutes)
94 miles south of Knoxville, TN (2 hours, 20 minutes)
125 miles east of Chattanooga, TN (2 hours, 30 minutes)
145 miles northwest of Greenville, SC (2 hours, 50 minutes)
153 miles north of Atlanta, GA (3 hours)
219 miles west of Charlotte, NC (4 hours)
235 miles southwest of Winston-Salem, NC (4 hours, 10 minutes)
240 miles northwest of Columbia, SC (4 hours, 12 minutes)

Nearby Cities and Towns:
Marble, Aquone, Peachtree, Brasstown, Hayesville, Ranger, Milltown, Burningtown,
Hewitt, Wesser, Almond, Warne, Shooting Creek, Hiawassee, Rainbow Springs,
Calderwood, Stecoah, Cheoah, Tomotla, Milltown, Santeetlah.

---

Community Activities in Andrews, Murphy and Topton, NC

Andrews Garden Club meets the 2nd Monday of every month at 10 am at the Andrews Public Library, 871 Main Street, Andrews, NC 28901. They have guest speakers on topics such as herbs and healing. Special trips to botanical gardens and farms. Local garden beautification projects. For more information call Judy at 828-321-2896.


---

Farm Site Resources

Home | Farm/Garden Advice by Phone | Pay with Paypal
Is Your Honey Pure? | Link Exchange | Location Map | Local Attractions
Childrens Chicken Book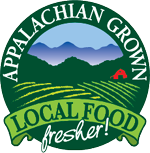 Nantahala Farm in the Mountains of Western NC
Topton, North Carolina 28781
No pickup at farm.
Stay at my
Vacation Rental
on the farm.
ncfarmgarden@gmail.com
I ship to the United States only.

Please support small farms and sustainable living.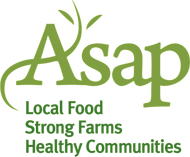 RENT MY VACATION HOME

Rental House on Farm
COMFREY ROOTS

Comfrey Plants
FARM BOOKS

Farm & Garden Calendar
RESOURCES

Site Map
Create Your Own Website
Juice Plus: Powder concentrates from fruits, vegetables and grain
All rights reserved. ©2008-2019