HOW TO USE THORVIN KELP
For Plants and Animals
Farm, Ranch, Garden, Home, Pets


Kelp and the Health of Plants

If you want healthy plants, you need healthy soil. This includes good organic matter, balanced major elements (NPK- Nitrogen / Phosphorous / Potassium or Potash), and trace minerals. Kelp is high in trace minerals. It is one of the best sources for those hard-to-get nutrients. It contains calcium, magnesium, potash (potassium), sulfur (sulphur), cobalt, boron, manganese, zinc, iron, and many others. For a complete analysis of nutrients for plants.

Seaweed increases the bioactivity of soil thereby increasing the dynamics of the dirt and species living in it such as earthworms. Populations of earthworms and other beneficial creatures increase with the addition of kelp.
Grow Healthier Crops with Better Yield

Sea plants increase yields of crops. Makes plants more drought tolerant and frost resistant. They can handle all types of stress better with good nutrition. Good for gardens, farms, backyards, house plants, pasture and trees.

It contains plant hormones so helps seedlings get a better start in life. Put some in the potting soil or sprinkle in the dirt when you sow seeds.

You can add Thorvin Kelp granules (meal) to your soil alone or in combination with other fertilizers. Seaweed does not burn plants like some synthetic fertilizers. It is naturally slow release. You can apply it any time of the year safely.
How to Use Kelp in Gardens and Farms

Sprinkle it on the surface of the ground or dig it in, both ways work. This is best done at planting time. It can be done monthly during the growing season if crops need it.

Large Areas: Use 200 to 500 pounds per acre. For compost piles put in 10 pounds per ton. For fruit trees use 1 cup per 25 square feet. For all applications, the worse your soil, the more you need.

Small Areas: One cup of Thorvin Icelandic Kelp weighs about 6 ounces. So you need about 2 ¼ cups to equal 1 pound. Use 2 to 6 cups (1 to 3 pounds) per 100 square feet. Use 2 to 4 cups for a 50 foot row.
How to Use Kelp in Container Gardening

House or Potted Plants: Use 1 heaping teaspoon for every inch of pot diameter. Or 1-2 tablespoons per gallon of pot. Mix in potting soil before planting. Or sprinkle on the surface and mix in a little.

Or make a tea by adding 1 tablespoon of kelp to a gallon of water. Let sit overnight, then water your plants.

This photo is organic Thorvin Kelp from Iceland. This is what you receive. It is granules (meal).
Kelp and the Health of Animals

I know for sure that goats love kelp. When I put it out free choice in a dish, they fight over who gets to eat it. If your animals are deficient in trace minerals, vitamins, amino acids, and other nutrients, they will eat more of it than if they are balanced nutritionally.

I also add it to their food every day. You can mix it in their salt.

One of the problems with animal feed today is that much topsoil has been overused resulting in poor chemical balances and little micronutrients.

Kelp helps remedy this situation both by adding it to the land and by feeding it to livestock and pets. I feed it to my cats, chickens and ducks.
Science Proves that Seaweed is Good for Your Livestock

Scientific studies have proven that feeding kelp increases milk production in dairy cows and improves weight gain in hogs. Chicken egg production goes up, yolk color is more appealing, and a larger percentage of eggs hatch.

Sheep produce more wool with better quality. Reduces foot rot and pinkeye. Boosts their immune system. Reduces disease and internal parasites.

Get optimal health and reduce your veterinarian bills. The benefits you and your animals obtain far outweigh the low cost. Very economical. Try it and see. Good for certified organic producers.
Sea Vegetables Are Good for Your Pets

Seaweed is natural so is easy to digest and absorb. It contains over 60 vital nutrients including copper, selenium, zinc, cobalt and iodine. All bioavailable. It's hard to find anything this mineral rich.

These days iodine is deficient in many pastures, forage crops, feeds, and pet food. Animals need iodine so their thyroid functions properly. It is essential for proper metabolism and fertility. Iodine deficiency is common. The iodine in kelp is easy to assimilate. Great for dogs and cats.
How to Feed Kelp to Your Animals

For a complete analysis of nutrients for animals.

Below are suggested amounts of Icelandic Organic Thorvin Kelp to feed per day. Consult your veterinarian or other animal specialist for rates needed by your animals.

Feed free choice (available all the time in a separate container) or mix in the feed at 2% of dry ration.

Dairy and Beef Cattle: 2 to 4 ounces (4 to 8 tablespoons).
Heifers and Calves: 1 to 2 ounces (2 to 4 tablespoons).
Horses: 1 ounce (2 tablespoons)
Sheep, Goats: ½ ounce (1 tablespoon).
Poultry (chickens, ducks, turkey, geese): 1–2% of feed.

Hogs: 5 pounds/ton for 2 weeks, then increase by 5 pounds/week to reach 25 pounds/ton.

Dogs: ½ to 1 teaspoon.
Cats: ¼ teaspoon.
Rabbits: Do not feed to rabbits.

This is a closeup photo of Thorvin Organic Kelp from Iceland. It is showing 1 inch. This is what you receive.

Buy Thorvin Organic Kelp
Analysis of Kelp for Plant Use
Analysis of Kelp for Animal Use


For survival farming in hard times in zones 5/6/7,
see our Western North Carolina Farm and Garden Calendar.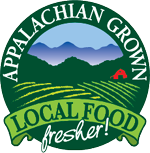 Nantahala Farm in the Mountains of Western NC
Macon County (close to Cherokee, Graham and Swain Counties)
Topton, North Carolina 28781
No pickup at farm.
Stay at my
Vacation Rental
on the farm.
ncfarmgarden@gmail.com
I ship to the United States only.

Please support small farms and sustainable living. I am happy to answer your questions about farming and gardening. Let me know any comments or suggestions you have about my site, farm or products. I can add your testimonials and photos so others know your experiences and ideas.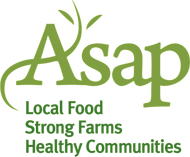 RENT MY VACATION HOME

Rental House on Farm
ANIMALS AND POULTRY EGGS FOR SALE

Ancona Ducks
|
Dominique Standard Chickens
Shipping Hatching Eggs
BUY BEANS, PEAS & CORN FOR PLANTING

Black Turtle Beans- Bush
Cherokee Trail of Tears Black Beans- Pole
Cherokee White Flour Corn
LEAFY GREENS: SEEDS FOR PLANTING

Perennial Sea Kale Seeds
BUY SEEDS, ROOTS, BULBS AND PLANTS

Comfrey Plants and Seeds
|
Perennial Bronze Fennel Seed
Stinging Nettle Seed
|
White Yarrow Seeds
Perennial Plants
PURCHASE FERTILIZERS, FEED SUPPLEMENTS

Azomite Trace Minerals Powder
|
Rock Dusts for Soil Health
Organic Thorvin Kelp from Iceland
FARM BOOKS, VIDEOS & ACCESSORIES

Farm & Garden Calendar
Better Hatching Book
|
Winter Chickens DVD
Incubation Thermometer
|
Coal Sifter Woodstove Tool
FARM SITE RESOURCES

Home
|
Pay with Paypal
Privacy & Refund Policies
Create Your Own Website
|
Site Map

Follow My Farm Life on Facebook:
"Western North Carolina Farm & Garden Calendar"
All rights reserved. ©2008-2018