$68.00: Buy 44 cups (about 16 pounds) Thorvin Organic Kelp From Iceland. Nutrient dense, mineral rich, vitamins, enzymes. Good for plants and animals. Dried granules (meal). Shipping is $18.00 per each 44 cups. Every 44 cups is $68 + shipping.
$39.00: 22 cups (about 8 pounds) Thorvin Organic Kelp
Shipping is $12.00.
$23.00: 11 cups (about 4 pounds) Thorvin Organic Kelp
Shipping is $9.00.
$18.90: 5½ cups (about 2 pounds) Thorvin Organic Kelp and 5½ cups (about 2.2 pounds) Azomite Trace Minerals
Both are mineral rich. Good for plants and animals. Shipping is $9.00.

Shipped in a plastic baggie so it fits in flat rate box to save you shipping.
Includes flyer about Thorvin Kelp and how to use it.

BUY ORGANIC THORVIN KELP
From Iceland. For Plants and Animals.
Rich in nutrients, bioactive, natural, pure.
Improves soil fertility and animal health.


Wild Harvest from Cold Icelandic Waters

This organic Sea Kelp is harvested from the ocean around Iceland. These pristine, nutrient-rich waters are the cleanest sea on earth.

Minerals flow from glacial milch rivers and deep-earth geothermal vents into this aquatic environment.

Organic Thorvin Kelp is nutrient-dense, mineral rich, bioactive, and full of enzymes. High in micro (trace) and macro minerals (over 60). It has 17 amino acids and many vitamins. Contains many hard-to-find nutrients in a balanced natural ratio.

This photo is a closeup of kelp underwater.


Easy and Low Cost Way to Improve Health

Natural sea vegetables are very easy to absorb and safe to use. There are no additives at all.

An easy, low cost way to improve the health of your garden and animals. A truly amazing product.

This photo is a "forest" of kelp.


Kelp: Valuable Nutrition for Plants and Animals

Kelp grows in beds where the ocean is shallow. They like to grow in cold water (43-57 degrees). They need water with a lot of nitrogen and phosphorus.

Kelp plants grow very fast, up to 19 inches a day! One "branch" can grow 100 to 260 feet long.

There are 30 different varieties. All are nutritious.
Food Web of the Sea

Kelp forests are nurseries for other plants, many fish and sea animals. See how many species are helped.

These forests are one of the most active and productive ecosystems on the planet.

They provide habitat for a wide range of creatures. A kelp "bed" is a small area where the plants are clustered.
Revitalizing Life in the Water and on Land

Seaweed forests produce food and oxygen. They are bioaccumulators meaning they bring together in one place (the kelp plant) many valuable nutrients in the same ratio as human blood.

They cleanse and detoxify the oceans. Revitalizing life in the water. Then revitalizing soil and improving the health of animals.

This is a photo of kelp in cold Icelandic waters.
A Long Tradition of Harvesting Kelp

Sea plants have been used by people for thousands of years. During the last Ice Age humans harvested seaweed in the Pacific Ocean. They also fished there since sea life was abundant in these sanctuaries.

The seaweed beds are carefully managed so there is no overharvesting. Biodiversity is maintained.

After harvest it is quickly brought to shore to be dried geothermally at low temperatures. This preserves the bioavailability of the product. The nutrition is sealed in.

Sustainable Harvest

Thorvin Kelp is environmentally, economically and socially harvested responsibly and sustainably.

Store your kelp in a dry, cool place. Available as granules (like a meal).

This is a photo of Iceland, next to the Artic Circle, where the sea is pure and clean.


Certified Organic for Best Nutrition

Certified organic by the USDA National Organic Program (NOP). This means that independent inspectors have verified the organic production methods for a good source of harvest, taken from the sea so it is sustainable, and it protects biodiversity.

The seaweed beds are not overharvested. Ecological balance is maintained. The kelp comes from pure ocean waters and is processed in clean facilities. This kelp has certification for use as an organic animal feed supplement.


Purity is Guaranteed

Thorvin Kelp is OMRI (Organic Materials Review Institute) listed for use in organic farms and gardens. OMRI tests raw materials used in producing products, how/where they are processed, and the quality of the end product.

All kelp with this seal has met strict standards. You are assured of a healthy product.


This photo is organic Thorvin Kelp from Iceland. It is granules (meal). This is what you receive: Icelandic Geothermal Asco Kelp Granules.

This kelp is Ascophyllum nodosum (Asco), a large, brown alga (Phaeophyceae) in the family Fucaceae. Found in the northern Atlantic Ocean.

It is also known as Norwegian kelp, Norway kelp, rockweed, knotted kelp, knotted wrack, or egg wrack.

A closeup photo of Thorvin Organic Kelp. It is showing 1 inch.
"The Holistic Orchard: Tree Fruits and Berries the Biological Way"

"Kelp meal (1-5 percent N, 3-10 percent potash). Seaweed has a variety of micronutrients in addition to the macronutrients, especially boron, copper, iron, manganese, and molybdenum. The organic matter of seaweed breaks down quickly in soil because its enzymes and amino acids stimulate the soil food web across the board."

"Kelp meal can be sprinkled atop different layers in building a compost pile or added en masse near the end of the finishing process (forked into the pile a month or two before fall application). Needless to say, foliar kelp added to the spray tank offers similar assurance." p.72

Michael Phillips recommends comfrey for fruit trees and bushes.


How to Use Thorvin Kelp
Analysis of Kelp for Plant Use
Analysis of Kelp for Animal Use


For survival farming in hard times in zones 5/6/7,
see our Western North Carolina Farm and Garden Calendar.



---
PayPal Shopping Cart: You can pay with PayPal online using my shopping cart. All products have buttons you can click to order this way. You do not have to have a PayPal account to pay with your credit or debit card.






PayPal Money Request by Email: I send a PayPal Money Request by email. You pay online. Or you can send a PayPal payment from your PayPal account to ncfarmgarden@gmail.com. Both are good for all purchases but especially those that combine shipping or have special pricing.


PayPal "Pay Now" from Farm Site: Go to my PayPal page. Fill in the amount. Log into your PayPal account and pay. My account is Health Treasures/ Nantahala Farm. This is good for all orders but especially those that combine shipping or have special pricing. After you pay, email me what you ordered.


Credit/Debit Card Online using Email Invoice (No PayPal): If you want to pay by credit/debit card but do not want to use PayPal, I can email you an invoice. In the email there will be a link to take you to an online payment page. Use Visa, MasterCard, Discover, JCB, or Diners Card. Email me what you want.


Phone: I accept credit/debit cards by phone: Visa, MasterCard, and Discover. Call me in North Carolina at 828-321-9036 any day, 10 am to 5 pm Eastern time (after 5 pm I unplug my phone). I am in and out working on the farm. Please leave a message if I do not answer. I will get back to you soon.


Check: I accept checks, money orders and cash. Checks need to clear before shipment. Make check payable to Nancy Shirley. Mail to: 477 Long Branch Road, Topton, NC 28781. Please include shipping. If you include your email address, I can email you that I received your payment.
If you are ordering many products, I can discount the shipping. Email me and I will give you a lower shipping cost than what is on the PayPal cart.

I ship to everywhere in the United States. I do not ship outside the United States.

Stay at my Vacation Rental on the farm.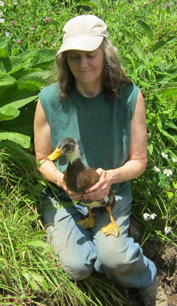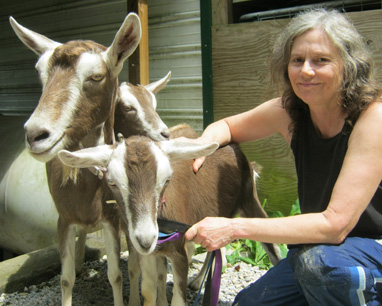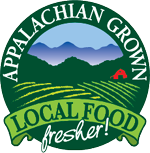 Nantahala Farm in the Mountains of Western NC
Macon County (close to Cherokee, Graham and Swain Counties)
Topton, North Carolina 28781
No pickup at farm.
Stay at my
Vacation Rental
on the farm.
ncfarmgarden@gmail.com
I ship to the United States only.

Please support small farms and sustainable living. I am happy to answer your questions about farming and gardening. Let me know any comments or suggestions you have about my site, farm or products. I can add your testimonials and photos so others know your experiences and ideas.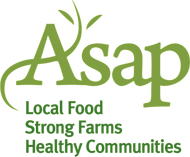 RENT MY VACATION HOME

Rental House on Farm
ANIMALS AND POULTRY EGGS FOR SALE

Ancona Ducks
|
Dominique Standard Chickens
Shipping Hatching Eggs
BUY BEANS, PEAS & CORN FOR PLANTING

Black Turtle Beans- Bush
Cherokee Trail of Tears Black Beans- Pole
Cherokee White Flour Corn
LEAFY GREENS: SEEDS FOR PLANTING

Perennial Sea Kale Seeds
BUY SEEDS, ROOTS, BULBS AND PLANTS

Comfrey Plants and Seeds
|
Perennial Bronze Fennel Seed
Stinging Nettle Seed
|
White Yarrow Seeds
Perennial Plants
PURCHASE FERTILIZERS, FEED SUPPLEMENTS

Azomite Trace Minerals Powder
|
Rock Dusts for Soil Health
Organic Thorvin Kelp from Iceland
FARM BOOKS, VIDEOS & ACCESSORIES

Farm & Garden Calendar
Better Hatching Book
|
Winter Chickens DVD
Incubation Thermometer
|
Coal Sifter Woodstove Tool
FARM SITE RESOURCES

Home
|
Pay with Paypal
Privacy & Refund Policies
Create Your Own Website
|
Site Map

Follow My Farm Life on Facebook:
"Western North Carolina Farm & Garden Calendar"
All rights reserved. ©2008-2018