RENT THIS HOME BY DAY, WEEK OR MONTH
In the Mountains of Nantahala, North Carolina
1000 Square Feet Single Family Home

On Long Branch Road, Topton, NC 28781.
Contact us if you would like to rent:
Email: ncfarmgarden@gmail.com.

Below are photos of the inside of the house.
All rooms are furnished as shown in the photos.
More details about house for rent.


Kitchen looking from living room. A cozy place to eat.

The stove / oven is electric.

There is a microwave oven above the stove.

There is a complete set of dishes, glasses, flatware, utensils, pots, pans and other kitchen needs such as a coffee maker, electric can opener, blender, and toaster.
There is a washer and dryer.

The refrigerator has an ice maker.

What you see in all the photos is what is provided for you. We want your stay to be happy and comfortable.
Another photo of kitchen from living room.

Living room with wood stove though it is not active.

The sofa is a sofa bed. Extra bedding and pillows are included. Also extra blankets for all beds.
Living room. The TV has Dish TV available.

There is a modem with DSL from Frontier for wired and wireless internet.

There is a landline phone with unlimited local and long distance in the United States.
Living room looking into larger bedroom.

A great place to stay.
The master bedroom.

The house sleeps 8 so there's plenty of room for everyone.
The master bedroom with queen size bed.

All rooms have white blinds.
The bathroom off of the master bedroom.

For your comfort it includes towels, soap, shampoo and lotion. Plus some basic medical supplies.
The other bedroom, larger than the master bedroom.

It has 3 beds. This bed is a double/full bed.
The other bedroom with 3 beds.

The sofa is a futon-like pull-out bed. Extra bedding is included.

There are 2 twin beds. Great for kids.
The other twin bed.

This TV is hooked up to a VCR and has some VHS tapes of many different types. Some for children.

Twin beds.

The bathroom off of the hall.

Bath towels, hand towels, wash cloths, and bar soap are provided in both bathrooms.

Enjoy your stay with us.
More details about house for rent
What Renters Say
Map of Nantahala Lake
Map of Rental Location
Map of Nantahala Scenic Drive
Map of Appalachia
Local Attractions
More Photos of House plus Area Statistics

---
Driving Distances to Rental House in Topton, NC 28781

Near Tennessee, Georgia, Alabama and South Carolina borders in southern Appalachian mountains.

16 miles south of Nantahala Outdoor Center in Bryson City, NC (28 minutes)
20 miles east of Andrews, NC (30 minutes)
22 miles southeast of Robbinsville, NC (35 minutes)
26 miles northeast of Marble, NC (37 minutes)
27 miles west of Franklin, NC (52 minutes)
30 miles southwest of Bryson City, NC (45 minutes)
35 miles east of Murphy, NC (45 minutes)
40 miles west of Sylva, NC (50 minutes)
45 miles north of Blairsville, GA (55 minutes)
85 miles west of Asheville, NC (1 hour, 45 minutes)
94 miles south of Knoxville, TN (2 hours, 20 minutes)
125 miles east of Chattanooga, TN (2 hours, 30 minutes)
145 miles northwest of Greenville, SC (2 hours, 50 minutes)
153 miles north of Atlanta, GA (3 hours)
219 miles west of Charlotte, NC (4 hours)
235 miles southwest of Winston-Salem, NC (4 hours, 10 minutes)
240 miles northwest of Columbia, SC (4 hours, 12 minutes)

Nearby Cities and Towns:
Marble, Aquone, Peachtree, Brasstown, Hayesville, Ranger, Milltown, Burningtown,
Hewitt, Wesser, Almond, Warne, Shooting Creek, Hiawassee, Rainbow Springs,
Calderwood, Stecoah, Cheoah, Tomotla, Milltown, Santeetlah.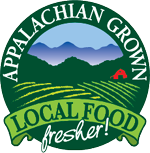 Nantahala Farm in the Mountains of Western NC
Topton, North Carolina 28781
No pickup at farm.
Stay at my
Vacation Rental
on the farm.
ncfarmgarden@gmail.com
I ship to the United States only.

Please support small farms and sustainable living.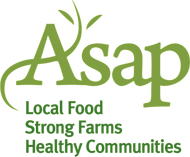 RENT MY VACATION HOME

Rental House on Farm
COMFREY ROOTS

Comfrey Plants
FARM BOOKS

Farm & Garden Calendar
RESOURCES

Site Map
Create Your Own Website
Juice Plus: Powder concentrates from fruits, vegetables and grain
All rights reserved. ©2008-2019