All Seeds, Roots and Plants for Sale
Buy Perennial Seed Set: True Comfrey, Stinging Nettle, White Yarrow, Bronze Fennel.
Email for shipping discount if you order more than one product. Kelp helps seeds germinate.


ORGANIC, HEIRLOOM GREASY BEANS
Seeds from Appalachia.
Dried, shelled beans only. No fresh beans.
Sold Out Until September 2016.
Email to be put on waiting list.
orders@healthtreasures.com
Appalachian Heirloom Greasy Beans
(Phaseolus Vulgaris)

Heirloom variety. Organically grown. Open pollinated (OP). No GMO (not Genetically Modified). You can plant your saved seed.

Original seeds were given to me by a southern Appalachian local who has been handing them down in his family for generations. Never commercialized.

The beans are small- to medium-sized, and creamy colored.

"You sell my beloved Greasy Beans. Thank you very much for the hard work you do to keep this bean alive!" -Jo Anna, Ozark, Missouri


Bean Pods and Leather Britches

Pods are 4-6 inches long.

You can eat the pods. They do have strings so need to be "unzipped" before eating.

Locals like to dry them into "leather britches". Leather britches are made by threading a thin string through the pods with many pods on one string. Then hanging the string to dry the beans.

"From one heirloom fanatic to another, I'm glad to be able to support a local farm." -Kristopher, Stockbridge, Georgia


Buy Old-Timey Greasy Pole Beans

They are called greasy (greazy) because they are hairless (no fuzz) and look shiny.

An historic bean. Greasy beans have been eaten in the southern Appalachians since Europeans first came to the mountains.

Easy to grow pole bean. Dual purpose. You can eat the young, green pod like a snap bean.

Or shell beans (shellies) late summer and early fall. Then dry to use all winter.

Harvested from my garden in western North Carolina in the southern Appalachian mountains.


Greasy Bean Seedling

Here is a seedling just coming up. You can see the 2 seed leaves (cotyledons) and the first 2 true leaves.

The other plant with it is Yarrow, a medicinal herb.


Growing Beans: Great for Everyone

Sow after last frost (late spring, usually mid to late May). Soak beans for 1-2 hours before sowing to speed up germination.

Sow 1 inch deep, 3-4 inches apart in rows 3-4 feet apart.

Germinates in 10 days. Thin to about 6-8 inches apart. Beans first start becoming ripe in about 90 days. They keep producing until frost.

Likes full sun. It does not need rich soil. The roots are shallow so water if dry weather.
Old-Fashioned Beans

"I have looked for a few years trying to find the Greasy Beans I loved as a child. I'm looking forward to the next planting season." -Linda, Acworth, Georgia

"I got greasy beans from you this year and had a great harvest, best yield of any beans I have ever planted. Thank you." -Janie, Christiana, PA
Cooking Greasy Beans Country Style

The traditional way of cooking these beans is by boiling them in water with a little salt and some pork fat.

Some people cook them only a little while so they have some brightness to the pod.

Others cook the shelled beans for 4-8 hours.
Contact me if you are ordering more than one type of seed, root or plant.
I can discount shipping.

All seeds are shipped by First Class or Priority Mail through the Post Office.
There is no pick up at the farm.

For survival farming in hard times in zones 5/6/7,
see our Western North Carolina Farm and Garden Calendar.



---
PayPal Shopping Cart: You can pay with PayPal online using my shopping cart. All products have buttons you can click to order this way. You do not have to have a PayPal account to pay with your credit or debit card.






PayPal Money Request by Email: I send a PayPal Money Request by email. You pay online. Or you can send a PayPal payment from your PayPal account to orders@healthtreasures.com. Both are good for all purchases but especially those that combine shipping or have special pricing.


PayPal "Pay Now" from Farm Site: Go to my PayPal page. Fill in the amount. Log into your PayPal account and pay. My account is Health Treasures/ Nantahala Farm. This is good for all orders but especially those that combine shipping or have special pricing. After you pay, email me what you ordered.


Credit/Debit Card Online using Email Invoice (No PayPal): If you want to pay by credit/debit card but do not want to use PayPal, I can email you an invoice. In the email there will be a link to take you to an online payment page. Use Visa, MasterCard, Discover, JCB, or Diners Card. Email me what you want.


Phone: I accept credit/debit cards by phone: Visa, MasterCard, and Discover. Call me in North Carolina at 828-321-9036 any day, 9 am to 8 pm Eastern time (after 8 pm I unplug my phone). I am in and out working on the farm. Please leave a message if I do not answer. I will get back to you soon.


Check: I accept checks, money orders and cash. Checks need to clear before shipment. Make check payable to Nancy Shirley. Mail to: 477 Long Branch Road, Topton, NC 28781. Please include shipping. If you include your email address, I can email you that I received your payment.
If you are ordering many products, I can discount the shipping. Email me and I will give you a lower shipping cost than what is on the PayPal cart.

I ship to everywhere in the United States. I do not ship outside the United States.

Stay at my Vacation Rental on the farm.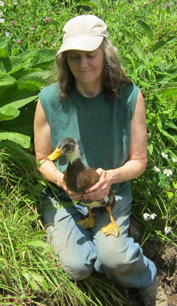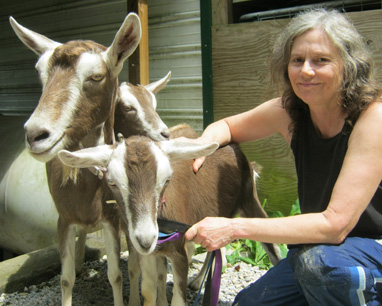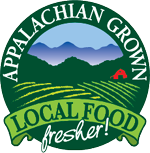 Nantahala Farm in the Mountains of Western NC
Macon County (close to Cherokee, Graham and Swain Counties)
Topton, North Carolina 28781
No pickup at farm.
Stay at my
Vacation Rental
on the farm.
828-321-9036
every day 9 am to 8 pm eastern time.
Email: orders@healthtreasures.com
I ship to the United States only.

Please support small farms and sustainable living. I am happy to answer your questions about farming and gardening. Let me know any comments or suggestions you have about my site, farm or products. I can add your testimonials and photos so others know your experiences and ideas.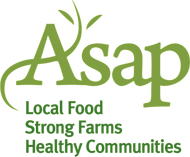 RENT MY VACATION HOME

Rental House on Farm
ANIMALS AND POULTRY FOR SALE

Ancona Ducks
Dominique Standard Chickens
|
Dominique Bantam Chickens
Bantam Chickens
|
Bantam Easter Egger Chickens
Bantam Black-Breasted Red Old English Game
|
Cream Brabanter Chickens
Shipping Hatching Eggs
BUY BEANS, PEAS AND CORN FOR PLANTING

October Beans
|
Rattlesnake Beans
|
Greasy Beans
Turtle Beans
|
Mammoth Melting Peas
|
Appalachian Field Corn
LEAFY GREENS: SEEDS FOR PLANTING

Perennial Sea Kale Seeds
|
Mizuna Seeds (Japanese Greens)
BUY SEEDS, ROOTS, BULBS AND PLANTS

Comfrey Plants and Seeds
|
Perennial Bronze Fennel Seed
Stinging Nettle Seed
|
White Yarrow Seeds
Perennial Plants
PURCHASE HERBS, FERTILIZERS, FEED SUPPLEMENTS

Frontier Comfrey Root Dried
Azomite Trace Minerals Powder
|
Rock Dusts for Soil Health
Organic Thorvin Kelp from Iceland
FARM BOOKS, VIDEOS & ACCESSORIES

Farm & Garden Calendar
|
Future of Food DVD
Better Hatching Book
|
Sexing All Fowl Book
Winter Chickens DVD
|
Incubation Thermometer
HEALTH SUPPLIES

Comfrey Oil
FARM SITE RESOURCES

Home
|
Pay with Paypal
Sustainable Farming Inspiration
|
Privacy & Refund Policies
Site Map

Follow My Farm Life on Facebook:
"Western North Carolina Farm & Garden Calendar"
All rights reserved. ©2008-2016