| | | |
| --- | --- | --- |
| | | Toggenburg Kids for Sale in 2014 |
All of our does have given birth for 2014.
Ask to be put on mailing list for 2015 kids.

Doeling $250. None available.
Buckling $150. None available.

We will hold an unweaned kid for you if you send us a deposit of half of the price. We wean them when they are 2 months old. You can pay by check, PayPal, or on the phone with me.

We spend time with the baby goats so they are comfortable around people. We pay particular attention to the doelings so they are comfortable being milked when older.

We disbud them when they are a few days old unless you buy a kid ahead of time and do not want him/her disbudded. We do not castrate the males.
---

2014

1 Toggenburg Buckling: Sold

This buckling was born January 23, 2014.

These photos are when he is 1 day old in the barn. There was snow on the ground when he was born.

He can be registered with the American Dairy Goat Association (ADGA).

Below is a photo of him with his mother, Rainbow. He is nursing.

Very sweet.



---


2013

1 Toggenburg Buckling: SOLD

This buckling was born April 7, 2013.

These photos are when he is 2 days old.

He has wattles (white fur/skin hanging down from neck on both sides).

He is unusually calm and easy going.

He can be registered with the American Dairy Goat Association.

There are 2 more bucklings below to buy.

---

2 Toggenburg Bucklings: SOLD

Born January 28, 2013 to Sweetie and Buckaroo.

Pure blooded. They can be registered (papers) through the American Dairy Goat Association. Good genetics.

They will make a great buck for your herd. Looking for a good home.

We are happy with the quality of our goats. They are fed well and treated with kindness.

Photos are at 1 day old. Two photos are a baby goat nursing. The others are with the mother. Then more photos at 6 weeks old.
Below are the same bucklings and some friends at 6 weeks old.

---
Toggenburg Buckling: Sold in 2012

A Christmas baby! Born December 25, 2011 to Sweetie and Buckaroo.

Pure blooded. Sold.

Photos are at 1 day old. One photo is the baby goat nursing. Another is with his mother. Another is him looking up at his mother.
Sold Doelings from 2013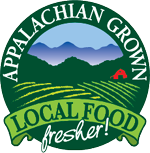 Nantahala Farm in the Mountains of Western NC
Macon County (close to Cherokee, Graham and Swain Counties)
Topton, North Carolina 28781
Location Map
By appointment only. Please email or call before coming over.
828-321-9036
Please call between 9 am and 7 pm Eastern time, any day.
This is a landline, not cellular, so I can't receive texts.
Email is preferred: orders@healthtreasures.com
I ship to the United States only.

Please support small farms and sustainable living. I am happy to answer your questions about farming and gardening. Let me know any comments or suggestions you have about my site, farm or products. I can add your testimonials and photos so others know your experiences and ideas.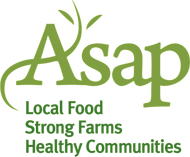 RENT MY VACATION HOME

Rental House on Farm
ANIMALS AND POULTRY FOR SALE

Toggenburg Goat
|
Dominique Chickens
|
Bantam Chickens
Cream Brabanter Chickens
|
Ancona Ducks
BUY BEANS, PEAS AND CORN FOR PLANTING

October Beans
|
Rattlesnake Beans
|
Greasy Beans
Turtle Beans
|
Mammoth Melting Peas
|
Appalachian Field Corn
LEAFY GREENS: SEEDS FOR PLANTING

Perennial Sea Kale Seeds
|
Mizuna Seeds (Japanese Greens)
BUY SEEDS, ROOTS, BULBS AND PLANTS

Comfrey Plants and Seeds
|
Perennial Bronze Fennel Seed
Stinging Nettle Seed
|
White Yarrow Seeds
Perennial Plants
PURCHASE HERBS, FERTILIZERS, FEED SUPPLEMENTS

Frontier Comfrey Root Dried
|
Frontier Nettle Root Dried
Azomite Trace Minerals Powder
|
Rock Dusts for Soil Health
Organic Thorvin Kelp from Iceland
BOOKS AND VIDEOS

Farm & Garden Calendar
|
Future of Food DVD
Better Hatching Book
|
Sexing All Fowl Book
Winter Chickens DVD
HEALTH SUPPLIES

Krystal Salt Rock Crystals
|
Comfrey Oil
FARM SITE RESOURCES

Home
|
Farm Advice by Phone or Farm Tour
|
Pay with Paypal
Sustainable Farming Inspiration
|
Privacy & Refund Policies

Follow My Farm Life on Facebook:
"Western North Carolina Farm & Garden Calendar"
All rights reserved. ©2008-2015