$18: Future of Food- DVD
Genetically modified food: how it affects you & your family.
Shopping cart may say "Health Treasures". Shipping is $2.95.
"FUTURE OF FOOD" DVD
An Indepth Look at the Controversy Over Genetically Modified Food.
A documentary made in 2004 by Deborah Koons Garcia.


"There's a stunning revelation in almost every scene. Grade A."
David Sterrit, Christian Science Monitor

"If you eat food, you need to see The Future of Food."
NewsTarget.com

"This stylish film is not just for food faddists and nutritionists. It is a look at something we might not want to see: Monsanto, Roundup and Roundup-resistant seeds, collectively wreaking havoc on American farmers and our agricultural neighbors around the world. In the end, this documentary is a eloquent call to action."
The Telluride Daily Planet

"The Future of Food provides an excellent overview of the key questions raised by consumers as they become aware of GM foods... [The film] draws questions to critical attention about food production that need more public debate."
Fahrenheit Agbiotech - Film review by Thomas J. Hoban - Nature Biotechnology

Genetically Engineered Food
There is a revolution happening in the farm fields and on the dinner tables of America -- a revolution that is transforming the very nature of the food we eat. The Future of Food offers an in-depth investigation into the disturbing truth behind the unlabeled, patented, genetically engineered foods that have quietly filled U.S. grocery store shelves for the past decade.

Farming and Globalization
From the prairies of Saskatchewan, Canada to the fields of Oaxaca, Mexico, this film gives a voice to farmers whose lives and livelihoods have been negatively impacted by this new technology. The health implications, government policies and push towards globalization are all part of the reason why many people are alarmed by the introduction of genetically altered crops into our food supply.

Multinational Corporations and the Food Supply
Shot on location in the U.S., Canada and Mexico, The Future of Food examines the complex web of market and political forces that are changing what we eat as huge multinational corporations seek to control the world's food system. The film also explores alternatives to large-scale industrial agriculture, placing organic and sustainable agriculture as real solutions to the farm crisis today.

Special Features


Michael Pollan on The Cost of Food - Excerpt from a panel for a Slow Foods sponsored event.


The Happy Box - A film about Community Supported Agriculture (CSA) by Erica Filanc


How to Save Seeds from Vegetables - A film by Underwood Gardens


Planting Seeds - A film about School Farming programs by the city of Santa Monica


GE Free recipes by Deborah Madison, Mollie Katzen, and more...


Excerpts from 4 films about farmers - "My Father's Garden," "Troublesome Creek," "Ripe for Change" and a film about Michael Ableman


Taking Action Toolkit & web resources.





Contains 2 DVD discs. Disc 1 is the main documentary. Disc 2 is special features.

The DVD is wrapped in plastic.





For survival farming in hard times in zones 5/6/7,
see our Western North Carolina Farm and Garden Calendar.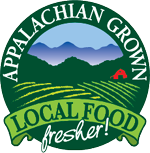 Nantahala Farm in the Mountains of Western NC
Macon County (close to Cherokee, Graham and Swain Counties)
Topton, North Carolina 28781
No pickup at farm.
Stay at my
Vacation Rental
on the farm.
828-321-9036 every day 10 am to 5 pm eastern time.
ncfarmgarden@gmail.com
I ship to the United States only.

Please support small farms and sustainable living. I am happy to answer your questions about farming and gardening. Let me know any comments or suggestions you have about my site, farm or products. I can add your testimonials and photos so others know your experiences and ideas.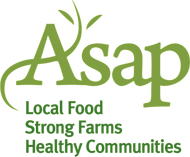 RENT MY VACATION HOME

Rental House on Farm
ANIMALS AND POULTRY EGGS FOR SALE

Ancona Ducks
|
Dominique Standard Chickens
Shipping Hatching Eggs
BUY BEANS, PEAS & CORN FOR PLANTING

October Beans
|
Greasy Beans
Black Turtle Beans- Bush
Cherokee Trail of Tears Black Beans- Pole
Cherokee White Flour Corn
LEAFY GREENS: SEEDS FOR PLANTING

Perennial Sea Kale Seeds
BUY SEEDS, ROOTS, BULBS AND PLANTS

Comfrey Plants and Seeds
|
Perennial Bronze Fennel Seed
Stinging Nettle Seed
|
White Yarrow Seeds
Perennial Plants
PURCHASE HERBS, FERTILIZERS, FEED SUPPLEMENTS

Frontier Comfrey Root Dried
Azomite Trace Minerals Powder
|
Rock Dusts for Soil Health
Organic Thorvin Kelp from Iceland
FARM BOOKS, VIDEOS & ACCESSORIES

Farm & Garden Calendar
|
Future of Food DVD
Better Hatching Book
|
Winter Chickens DVD
|
Incubation Thermometer
Coal Sifter Woodstove Tool
HEALTH SUPPLIES

Comfrey Oil
FARM SITE RESOURCES

Home
|
Pay with Paypal
Sustainable Farming Inspiration
|
Privacy & Refund Policies
Create Your Own Website
|
Site Map

Follow My Farm Life on Facebook:
"Western North Carolina Farm & Garden Calendar"
All rights reserved. ©2008-2018