All Seeds, Roots and Plants for Sale
$22.50: Buy 1 tablespoon Fennel = 1,800+ seeds.
1 tablespoon equals 3 teaspoons.
$8.50: Buy 1 teaspoon Fennel = 600+ seeds.
Shipping $1.95. Includes flyer about how to grow Bronze Fennel.
PERENNIAL BRONZE FENNEL SEEDS FOR SALE
Apiaceae (Umbelliferae) Family
Foeniculum vulgare dulce rubrum
Organic Seeds.
Perennial Bronze Fennel
with Dark Brown Seeds

Organically grown. Harvested from my garden in North Carolina. Seeds are harvested late August through the fall.

It has anise-like flavor. Related to caraway.

A hardy perennial that is easy and fun to grow. Seeds, leaves and stalks are edible.

A beautiful, ornamental plant.


Growing Bronze Fennel

It likes full sun but can tolerate some shade.
Grows in USDA Zones 4-9. Likes well-drained soil with pH 5.5-7.0.

Sow seed in late spring or mid summer. Cover seeds with 1/4 inch of soil. Germinates in 12-18 days.

Thin seedlings 10-12 inches apart in rows 15-18 inches apart.

Grows 4 feet tall. Flowers are yellow.

Bees, birds, and butterflies love the plant.


Eating Bronze Fennel

It has a sweet licorice taste. Good with fish.

The seeds and stalk are edible raw or cooked. The stalk at top is fibrous, so best for cooking but can use young tips raw.

Use in cooking same as you use annual fennel. Annual fennel (Florence Fennel) has a stronger taste than Bronze. The stalk at the bottom (bulb) is not as developed in Bronze Fennel.

Medicinally, seeds are used in teas and tinctures as a digestive aid, expectorant, and tonic.


Closeup of the Bronze Fennel seeds that you receive.
Parts of the fennel plant.
Bronze Fennel is a host plant for the beautiful Eastern Black Swallowtail butterfly. Help this species by planting some fennel in your yard.
This photo is mature 4-foot tall Bronze Fennel in the background.

The white flowers in the middle are Valerian.
The flowers in the front are Day Lily.

This photo is Bronze Fennel first coming up in the spring. It is about 1 foot tall or less.



Contact me if you are ordering more than one type of seed, root or plant. I can discount shipping.

All seeds are shipped by First Class or Priority Mail through the Post Office. There is no pick up at the farm.

For survival farming in hard times in zones 5/6/7,
see our Western North Carolina Farm and Garden Calendar.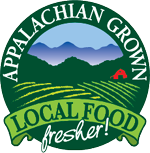 Nantahala Farm in the Mountains of Western NC
Macon County (close to Cherokee, Graham and Swain Counties)
Topton, North Carolina 28781
No pickup at farm.
Stay at my
Vacation Rental
on the farm.
ncfarmgarden@gmail.com
I ship to the United States only.

Please support small farms and sustainable living. I am happy to answer your questions about farming and gardening. Let me know any comments or suggestions you have about my site, farm or products. I can add your testimonials and photos so others know your experiences and ideas.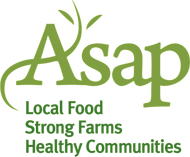 RENT MY VACATION HOME

Rental House on Farm
POULTRY EGGS FOR SALE

Ancona Ducks
|
Shipping Hatching Eggs
BUY BEANS, PEAS & CORN FOR PLANTING

Black Turtle Beans- Bush
Cherokee Trail of Tears Black Beans- Pole
Cherokee White Flour Corn
LEAFY GREENS: SEEDS FOR PLANTING

Perennial Sea Kale Seeds
BUY SEEDS, ROOTS, BULBS AND PLANTS

Comfrey Plants and Seeds
|
Perennial Bronze Fennel Seed
Stinging Nettle Seed
|
White Yarrow Seeds
FARM BOOKS, VIDEOS & ACCESSORIES

Farm & Garden Calendar
Better Hatching Book
|
Winter Chickens DVD
Incubation Thermometer
FARM SITE RESOURCES

Create Your Own Website
|
Site Map
All rights reserved. ©2008-2019