$15 for 30 Minutes of Farm Advice on the Phone
General garden and farm topics. Outgoing calls to USA only.
I am good at gardening and farming overviews to be self-sufficient.
$10 for 15 Minutes of Farm Advice on the Phone
Farming and Gardening Advice By Telephone
Farm and garden overview for self-sufficient living.
I Wrote the "Western North Carolina Farm & Garden Calendar"

Also known as the "Survival Farm & Garden Book" that is good for all eastern states in USDA Hardiness Zones 5, 6 or 7.

You may want to read why I wrote the Calendar. We need sustainable homestead farming for these hard economic times.

I am not an expert in any one particular field of farming or gardening. If you need general ideas and a jumpstart on your survival and self-sufficient farming then I can help you.

I have good ideas about which plants are good to grow when food prices are high. I know how to store fruits and vegetables so you can eat all year long. I know plants that will grow even when temperatures go down to 0 degrees.
Farm Animals for Good Food and Fun

I have experience raising chickens, ducks, goats, rabbits, homing pigeons, pigs, cats and dogs. I currently own goats, chickens, ducks, and cats. One time I helped a doe goat give birth when the baby was having trouble coming out.

People usually start first with chickens. I incubate eggs with an incubator. And I let my hens incubate eggs and brood chicks.

You can have healthy ducks even if you don't have a pond. I use a children's wading pool for them.
I Live in Western North Carolina in the Mountains

I have lived in rural western North Carolina for 9 years. Before that I lived in suburbia. I understand the changes that need to be made to go from suburban living to rural living with your own farm or homestead.

I can offer ideas on what to do first. How to arrange your priority list to get your farm and garden going the best possible way. What to buy. What not to buy. Who to hire to help you if you need it.



General Farm & Garden Information to Save You Time & Trouble

If you already have a farm or large garden, I can give some unusual but very helpful ideas about plants to add that you may never have thought of. How to harvest grain if you want to do it by hand. Inexpensive ways to store food over the winter. How to easily milk a goat with a simple manual pump.

I know general garden pests and have some basic advice. But I am not an expert in that area. I know general animal care but am not a veterinarian. I can help you by giving general ideas based on my own experiences.
Live the Good Life

Farming is a great way to live. And great for kids.

The photo to the left is my greenhouse in the winter. You can do the same with a greeenhouse or cold frame. I have ideas for that. Some food can be grown all year. I can help with ideas for setting up or improving one for you.
Rural Living: Doing What You Love

I heat my home with firewood in a woodstove. It's a lot more satisfying than heating with electricity.

I love living in the country. Many people find this to be the happiest times of their life. Working with plants and animals. Enjoying nature all around them.

Farming and gardening connect you to life. You understand the cycles of nature. You get good exercise. You have good food to eat. And good country friends.
At the Farm in Summer

This photo is Nancy in her flower garden.

Beautiful in the Autumn
Beautiful in the Winter

For survival farming in hard times in zones 5/6/7,
see our Western North Carolina Farm and Garden Calendar.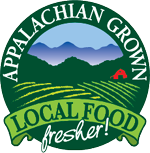 Nantahala Farm in the Mountains of Western NC
Macon County (close to Cherokee, Graham and Swain Counties)
Topton, North Carolina 28781
No pickup at farm.
Stay at my
Vacation Rental
on the farm.
ncfarmgarden@gmail.com
I ship to the United States only.

Please support small farms and sustainable living. I am happy to answer your questions about farming and gardening. Let me know any comments or suggestions you have about my site, farm or products. I can add your testimonials and photos so others know your experiences and ideas.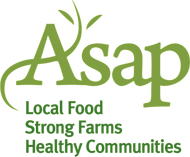 RENT MY VACATION HOME

Rental House on Farm
POULTRY EGGS FOR SALE

Ancona Ducks
|
Shipping Hatching Eggs
BUY BEANS, PEAS & CORN FOR PLANTING

Black Turtle Beans- Bush
Cherokee Trail of Tears Black Beans- Pole
Cherokee White Flour Corn
LEAFY GREENS: SEEDS FOR PLANTING

Perennial Sea Kale Seeds
BUY SEEDS, ROOTS, BULBS AND PLANTS

Comfrey Plants and Seeds
|
Perennial Bronze Fennel Seed
Stinging Nettle Seed
|
White Yarrow Seeds
FARM BOOKS, VIDEOS & ACCESSORIES

Farm & Garden Calendar
Better Hatching Book
|
Winter Chickens DVD
Incubation Thermometer
FARM SITE RESOURCES

Create Your Own Website
|
Site Map
All rights reserved. ©2008-2019