Comfrey can be planted any time soil is not frozen.
Dried Comfrey from Frontier Natural Products
Bulk one pound package of organic dried comfrey root.
Frontier Organic Comfrey Root: Cut and Sifted

Bulk 1 pound (16 ounces) of Comfrey root (Symphytum officinale), the medicinal comfrey. Kosher (KSA). Not irradiated. Harvested in Europe.

$17.90: Frontier Comfrey Root, Cut & Sifted Organic. 1 pound (16 ounces). Shipping is $7.


Frontier Comfrey Root: Dried, Cut & Sifted. Organic. 1 pound. + WiseWays Organic Comfrey Oil. 4 ounces.= $30.80. Shipping is $7. You save $2.50 in shipping.



Organic Comfrey Root

Sealed in a foil bag for freshness. Consult your health practitioner about how to use comfrey root.

Recommendations by the FDA (Food and Drug Administration): For external use only. Do not apply to cut or scraped skin. Do not use during pregnancy or when nursing. It is not recommended for long term use.
Medicinal Comfrey

There is controversy about the therapeutic value of comfrey. It was used medicinally 2,000 years ago in Greece. And has been used ever since by various societies such as the Europeans in the Middle Ages. Catholic monks cultivated it to use in healing.

Today the most common use of comfrey is to help with skin problems. The plant contains allantoin that stimulates cell growth and repair while reducing inflammation. Scientists and physicians believe comfrey should only be used externally because it contains dangerous amounts of pyrrolizidine alkaloids (PAs).


Healing and Health

External applications should only be used for 10 days at most and no more than 4–6 weeks a year. Traditionally comfrey was known as 'knitbone' because it was used to help heal bone fractures. Modern science has proven that comfrey can improve bone healing. The allantoin helps replace and repair cells.

Comfrey has been used to treat bronchial problems, sprains, arthritis, ulcers, burns, female problems, acne and other skin conditions. It was said to help build bone and teeth in children.

Constituents of comfrey include allantoin, mucilage, steroidal saponins, tannins, pyrrolizidine alkaloids, inulin, and proteins.

This photo is a 1910 botanical art print of the medicinal herbs Common Comfrey (Symphytum officinale) and Sea-Side Smooth Gromwell (Mertensia maritima). Comfrey is on the left.
Comfrey Root, Coffee, Chicory Root, Dandelion Root

I add comfrey root and chicory root to my coffee. You can also add dandelion root. Brew them all together. It's easy.

Of course, for good health drink coffee in moderation. But since so many people drink it, why not add some healthy, natural herbs to it?


Certified USDA Organic

Organic is a way of growing and processing crops that helps protect and maintain the health of people, animals, plants, and the environment. Farmers and ranchers use renewable resources. They conserve soil and water to improve environmental quality for many generations.

Organic food is produced without using conventional pesticides, synthetic fertilizers, bioengineering (GMO), or ionizing irradiation. The USDA (United States Department of Agriculture) certifies growers after inspecting the growing, handling and labeling of the product to make sure it follows all organic regulations.

Future of Food DVD

For more about the controversy over genetically modified foods, see "The Future of Food" DVD. It covers farming, globalization, multi-national corporations, and our food supply. See how it affects you and your family.

"Just wanted to let you know I received the comfrey dried leaves (more than I expected) and have been drinking the tea ever since. Thank you, again, for making this possible." -Fumiko, California





Buy Live Comfrey Roots and Seeds for Planting

Grow your own Comfrey: True/Common Comfrey, Russian Bocking #4, and Russian Bocking #14. Your order includes a flyer about how to take care of your plants.
Comfrey Easy Order Page




---
PayPal Shopping Cart: You can pay with PayPal online using my shopping cart. All products have buttons you can click to order this way. You do not have to have a PayPal account to pay with your credit or debit card.






PayPal Money Request by Email: I send a PayPal Money Request by email. You pay online. Or you can send a PayPal payment from your PayPal account to ncfarmgarden@gmail.com. Both are good for all purchases but especially those that combine shipping or have special pricing.


PayPal "Pay Now" from Farm Site: Go to my PayPal page. Fill in the amount. Log into your PayPal account and pay. My account is Health Treasures/ Nantahala Farm. This is good for all orders but especially those that combine shipping or have special pricing. After you pay, email me what you ordered.


Credit/Debit Card Online using Email Invoice (No PayPal): If you want to pay by credit/debit card but do not want to use PayPal, I can email you an invoice. In the email there will be a link to take you to an online payment page. Use Visa, MasterCard, Discover, JCB, or Diners Card. Email me what you want.


Phone: I accept credit/debit cards by phone: Visa, MasterCard, and Discover. Call me in North Carolina at 828-321-9036 any day, 10 am to 5 pm Eastern time (after 5 pm I unplug my phone). I am in and out working on the farm. Please leave a message if I do not answer. I will get back to you soon.


Check: I accept checks, money orders and cash. Checks need to clear before shipment. Make check payable to Nancy Shirley. Mail to: 477 Long Branch Road, Topton, NC 28781. Please include shipping. If you include your email address, I can email you that I received your payment.
If you are ordering many products, I can discount the shipping. Email me and I will give you a lower shipping cost than what is on the PayPal cart.

I ship to everywhere in the United States. I do not ship outside the United States.

Stay at my Vacation Rental on the farm.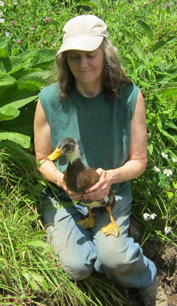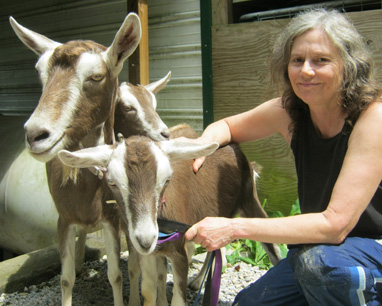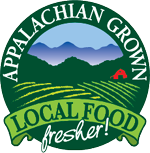 Nantahala Farm in the Mountains of Western NC
Macon County (close to Cherokee, Graham and Swain Counties)
Topton, North Carolina 28781
No pickup at farm.
Stay at my
Vacation Rental
on the farm.
ncfarmgarden@gmail.com
I ship to the United States only.

Please support small farms and sustainable living. I am happy to answer your questions about farming and gardening. Let me know any comments or suggestions you have about my site, farm or products. I can add your testimonials and photos so others know your experiences and ideas.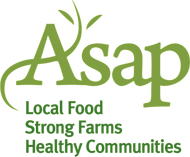 RENT MY VACATION HOME

Rental House on Farm
ANIMALS AND POULTRY EGGS FOR SALE

Ancona Ducks
|
Dominique Standard Chickens
Shipping Hatching Eggs
BUY BEANS, PEAS & CORN FOR PLANTING

October Beans
|
Black Turtle Beans- Bush
Cherokee Trail of Tears Black Beans- Pole
Cherokee White Flour Corn
LEAFY GREENS: SEEDS FOR PLANTING

Perennial Sea Kale Seeds
BUY SEEDS, ROOTS, BULBS AND PLANTS

Comfrey Plants and Seeds
|
Perennial Bronze Fennel Seed
Stinging Nettle Seed
|
White Yarrow Seeds
Perennial Plants
PURCHASE HERBS, FERTILIZERS, FEED SUPPLEMENTS

Frontier Comfrey Root Dried
Azomite Trace Minerals Powder
|
Rock Dusts for Soil Health
Organic Thorvin Kelp from Iceland
FARM BOOKS, VIDEOS & ACCESSORIES

Farm & Garden Calendar
|
Future of Food DVD
Better Hatching Book
|
Winter Chickens DVD
|
Incubation Thermometer
Coal Sifter Woodstove Tool
HEALTH SUPPLIES

Comfrey Oil
FARM SITE RESOURCES

Home
|
Pay with Paypal
Sustainable Farming Inspiration
|
Privacy & Refund Policies
Create Your Own Website
|
Site Map

Follow My Farm Life on Facebook:
"Western North Carolina Farm & Garden Calendar"
All rights reserved. ©2008-2018