Cream Brabanter Chickens
Extremely Rare
Photos of Cream Brabanter Chickens

This photo is a Brabanter pullet who is 10 weeks (2½ months) old.

"I had 6 hatch. They are much friendlier than the Barnvelder chicks that hatched with them. I can't wait to see them grow! The babies are doing well and are so funny - lots of personality. They found out that I have mealworms, and they jump all over me." -Paige, Cincinnati, Ohio


Looking right at you is a 13-week-old (3¼ month) hen.

"Out of the 7 eggs I was able to set from you, all hatched. I couldn't be more pleased! The last two to make their way out were a bit touch-and-go, but it looks like they are all going to be fine. We love our Brabanters, and are so excited to have a new batch!" -Lauri, McKinleyville, California


This pullet is 14 weeks (3½ months) old.

"I'm really looking forward to adding Brabanters to my flock. We are hatching and raising the chicks in my high school Special Education classroom. We will chart observations and do egg math and science. I told the students today and they are really excited!" -Tracy, Sebastopol, California


This Brabanter pullet (young hen) is 6 months old.

"The hens lay fair-sized eggs, though the numbers leaves something to be desired. Usually the hens lay their white eggs in spring and summer, while in fall and winter you can expect the odd egg only occasionally."

-'The Complete Encyclopedia of Chickens' by Esther Verhoff (Verhoef) and Aad Rijs, Netherlands, 2005


This Brabanter hen is 7 months old.

"Brabanters look striking, are found in a range of colors and have an agreeable nature. As a rule, Brabanters are rather placid and do not need much room. You can keep them in a somewhat smaller run, as long as you take into account that they need a bit of exercise to keep them from growing too fat."

"Of course they will always remain country fowl, meaning that they are friendly when you approach them in the right way, but are not easily tamed."

-'The Complete Encyclopedia of Chickens' by Esther Verhoff (Verhoef) and Aad Rijs, Netherlands, 2005


A nice closeup of the tuft, beard and muff of a 7-month-old hen.

"Breeders of this rather rare breed often are grateful to be able to use its kinship with the Owl Beard and frequently mate them. This is possible because the crest is dominantly inherited. Due to this, Brabanters are always the outcome of such crossings. The result of crosses, is alas, that often the Brabanter has neither the right markings nor the right beard shape."

-'The Complete Encyclopedia of Chickens' by Esther Verhoff (Verhoef) and Aad Rijs, Netherlands, 2005


This Brabanter rooster is 7 months old.

"The head is the breed's most striking standard feature. The birds have a full three-clump beard, with clear gaps between the throat's beard and the muffs. As the hallmark of crested fowl, also here the nostrils are somewhat cavernous and flared. The comb has 2 horns that are rather V-shaped."

"The crest has a characteristic form, reminding one of the Appenzeller's pointed tuft. It consists of vertically growing feathers, standing up on the head in a compact bunch that is flattened sideways. This typical crest is sometimes calla a shaving-brush crest."

-'The Complete Encyclopedia of Chickens' by Esther Verhoff (Verhoef) and Aad Rijs, Netherlands, 2005


This hen is 9 years old! Her name is Friendly. She lays about 4-6 eggs per year, all of them early spring. She goes broody late spring so I put Dominique eggs under her. This is a chick she hatched. They are devoted to each other.
Here is Friendly again with an aerial view to see her feather patterns. You can see 2 of "her" Dominique chicks.
1-Day-Old Brabanter Chicks

"Thank you so much for my Barbanter eggs. They were packed very well and shipping went fine. The chicks are absolutely fat little darlings! Came out super healthy and standing up looking at their world. Thanks again for your utmost professionism. I would definitely send you business, and I will be a repeat customer in the future....here they are..about 24 hours old." -Terri, Brooksville, Florida


A cute 1-day to 2-day-old chick.

"Picked up the Dominique and Cream Brabanter eggs first thing this morning at the Post Office. Excellent packing job, no damage. Looking forward to hatching these and doing business together again in the future." -Jeff, Billings, Montana


This photo is from Barbara in New York.

"Just wanted to let you know they arrived. The packaging is amazing! I will keep you posted on progress. I have them standing upright in a cut-down egg carton in the incubator for the next few days as the air cells were a bit sloshy from shipping. I can't wait for day seven to see how many have taken root!" -Barbara, Salisbury Mills, New York

Then 3 weeks later: "This chick has quite a lion's mane of feathers, a nice beard and a prominent top hat. I am sure it will be beautiful." -Barbara


Cream Brabanter Chick: 11 Days Old

"They are sooo photogenic!!! Here's my favorite photo so far." -Heidi, Raleigh, North Carolina


Cream Brabanter Chick: 2 Weeks Old

"The eggs were received in great condition. Thank you so much. We are so looking forward to baby Brabanters!" -Frank, Shady Cove, Oregon


This is Rocky and Chief who are 4 weeks old. The photo is from Stacy in Dewittville, New York.





"I candled the eggs twice so far. Before lockdown I'm going to check them one last time. Four days left, tomorrow is lock down! I am checking this incubator all the time anxiously waiting and checking on them! I will let you know how many hatch!"

"Today is day 21. No pips yet, very nervous and worried. However all are moving and shaking!"

"I have 2 healthy baby chicks- one had pasty butt coming out, and I fixed it, and he is good to go. One of them I had to assist. It pipped and moved around, and then stopped for over 24 hours, did not do anymore work. After assisting, it's perfectly healthy."

"A third one hatched, and its foot is deformed coming out of the egg, it wasn't able to walk. It now is wearing a bandaid brace on its feet and hobbling around doing better and eating and drinking. Later this evening I'm going to be taking off the bandaid brace to see how the little ones feet are doing. I read online you're supposed to check every 24 hours its feet."

"They are the sweetest babies ever. They love my voice and come to me when I talk to them. When I stick my hand down, they all come around to cuddle with it. I think after spending so much time with them, they think I am their mom.They are adorable!!!"

Day 22 8:35am Hugs was born.
Day 22 1:30am Kisses was born.
Day 23 Tiny Tim was hatched.

-Danielle, O'Fallon, Missouri





This photo is the above chicks when they are 10 days old. They are Hugs, Kisses and Tiny.

"They're doing amazing! They're getting huge really quickly, I'm shocked!!!!" -Danielle, O'Fallon, Missouri


In this photo Hugs, Kisses and Tiny are 1 month old.

"They still all look like girls lol!!! One has like a bun on its head lol. I can't believe how different each one is. So cute!" -Danielle, O'Fallon, Missouri


In this photo the 2 females, Hugs and Kisses, are almost 3 months old.

"Definitely one male and two females! Thank you once again!! It's interesting the most docile one that had the messed up foot ended up being the rooster lol!!! We love them!!!" -Danielle, O'Fallon, Missouri


Cream Brabanter feathers.
Two roosters with tail feathers touching. A nice display.


Buy Cream Brabanter Hatching Eggs
Determining Sex of Brabanter Chicks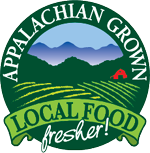 Nantahala Farm in the Mountains of Western NC
Macon County (close to Cherokee, Graham and Swain Counties)
Topton, North Carolina 28781
No pickup at farm.
Stay at my
Vacation Rental
on the farm.
828-321-9036
every day 10 am to 6 pm eastern time.
Email: orders@healthtreasures.com
I ship to the United States only.

Please support small farms and sustainable living. I am happy to answer your questions about farming and gardening. Let me know any comments or suggestions you have about my site, farm or products. I can add your testimonials and photos so others know your experiences and ideas.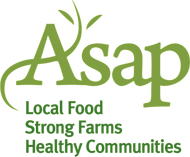 RENT MY VACATION HOME

Rental House on Farm
ANIMALS AND POULTRY EGGS FOR SALE

Ancona Ducks
Dominique Standard Chickens
|
Dominique Bantam Chickens
Bantam Chickens
|
Silkie Bantam Eggs
|
Shipping Hatching Eggs
BUY BEANS, PEAS & CORN FOR PLANTING

October Beans
|
Rattlesnake Beans
|
Greasy Beans
Turtle Beans
|
Mammoth Melting Peas
Cherokee White Flour Corn
LEAFY GREENS: SEEDS FOR PLANTING

Perennial Sea Kale Seeds
|
Mizuna Seeds (Japanese Greens)
BUY SEEDS, ROOTS, BULBS AND PLANTS

Comfrey Plants and Seeds
|
Perennial Bronze Fennel Seed
Stinging Nettle Seed
|
White Yarrow Seeds
Perennial Plants
PURCHASE HERBS, FERTILIZERS, FEED SUPPLEMENTS

Frontier Comfrey Root Dried
Azomite Trace Minerals Powder
|
Rock Dusts for Soil Health
Organic Thorvin Kelp from Iceland
FARM BOOKS, VIDEOS & ACCESSORIES

Farm & Garden Calendar
|
Future of Food DVD
Better Hatching Book
|
Sexing All Fowl Book
Winter Chickens DVD
|
Incubation Thermometer
Coal Sifter Woodstove Tool
HEALTH SUPPLIES

Comfrey Oil
FARM SITE RESOURCES

Home
|
Pay with Paypal
Sustainable Farming Inspiration
|
Privacy & Refund Policies
Create Your Own Website
|
Site Map

Follow My Farm Life on Facebook:
"Western North Carolina Farm & Garden Calendar"
All rights reserved. ©2008-2017