Determining Sex of Brabanter Chicks
Is the chick a boy or a girl?
Brabanters Are Not Sex Linked

This photo is 1-week-old Cream Brabanter chicks. Brabanter chickens are not sex linked.

"Sex-links are cross-bred chickens whose color at hatching is differentiated by sex, thus making chick sexing an easier process. Sex-links come in several varieties. Many common varieties are known as the black sex-link (also called Black Stars) and the red sex-link (also called Red Stars)." -Wikipedia, Sex Link





Feather Sexing Brabanters Chicks Less Than a Week

It is possible to determine whether a chick is male or female by the wing feathers. There can be mistakes in determining gender so wait until they are older (4 months or more) to be absolutely sure.

On Brabanter chicks from newly hatched to 6 days old, the primary feathers are all the same length in males. They are different lengths in females. (Female feathers grow faster.)

Primary feathers are the largest flight feathers in a bird's wing.

"Just wanted you to know that I picked the Cream Brabanter eggs up at the post office yesterday. They are actually beautiful :). I will let you know what develops in a few weeks." -Sandi, Gaston, Oregon


Feather Sexing Brabanters Around 1 Week Old

The primary wing feathers develop more slowly in males than they do on females.

This photo and the 2 above and 1 below are from Heidi in Raleigh, North Carolina. The chicks are 1 week old.

"Love them! We had four Cream Brabanter eggs successfully hatch last Friday, and they are so sweet and cute! We love our babies! Already some of my favorites! And that's saying something since we have over 60 chickens right now!" -Heidi, Raleigh, North Carolina
Female Feathers Develop More Quickly

Female chicks develop their feathers quickly, usually in the first week. Male chick feathers are slower growing.


Buy Cream Brabanter Hatching Eggs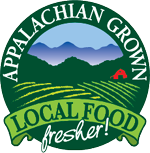 Nantahala Farm in the Mountains of Western NC
Macon County (close to Cherokee, Graham and Swain Counties)
Topton, North Carolina 28781
No pickup at farm.
Stay at my
Vacation Rental
on the farm.
828-321-9036
every day 10 am to 6 pm eastern time.
Email: orders@healthtreasures.com
I ship to the United States only.

Please support small farms and sustainable living. I am happy to answer your questions about farming and gardening. Let me know any comments or suggestions you have about my site, farm or products. I can add your testimonials and photos so others know your experiences and ideas.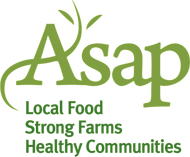 RENT MY VACATION HOME

Rental House on Farm
ANIMALS AND POULTRY EGGS FOR SALE

Ancona Ducks
Dominique Standard Chickens
|
Dominique Bantam Chickens
Bantam Chickens
|
Silkie Bantam Eggs
|
Shipping Hatching Eggs
BUY BEANS, PEAS & CORN FOR PLANTING

October Beans
|
Rattlesnake Beans
|
Greasy Beans
Turtle Beans
|
Mammoth Melting Peas
Cherokee White Flour Corn
LEAFY GREENS: SEEDS FOR PLANTING

Perennial Sea Kale Seeds
|
Mizuna Seeds (Japanese Greens)
BUY SEEDS, ROOTS, BULBS AND PLANTS

Comfrey Plants and Seeds
|
Perennial Bronze Fennel Seed
Stinging Nettle Seed
|
White Yarrow Seeds
Perennial Plants
PURCHASE HERBS, FERTILIZERS, FEED SUPPLEMENTS

Frontier Comfrey Root Dried
Azomite Trace Minerals Powder
|
Rock Dusts for Soil Health
Organic Thorvin Kelp from Iceland
FARM BOOKS, VIDEOS & ACCESSORIES

Farm & Garden Calendar
|
Future of Food DVD
Better Hatching Book
|
Sexing All Fowl Book
Winter Chickens DVD
|
Incubation Thermometer
Coal Sifter Woodstove Tool
HEALTH SUPPLIES

Comfrey Oil
FARM SITE RESOURCES

Home
|
Pay with Paypal
Sustainable Farming Inspiration
|
Privacy & Refund Policies
Create Your Own Website
|
Site Map

Follow My Farm Life on Facebook:
"Western North Carolina Farm & Garden Calendar"
All rights reserved. ©2008-2017