Shipping Eggs: Information about ordering & shipping: Shipping Hatching Eggs. Please make sure your PayPal email address is good. I need to communicate with you about your eggs. If needed, send me a good email address.
Ordering More Than 1 Breed: It is $18 shipping total even if you order more than 1 breed. However, the PayPal shopping cart adds $18 additional shipping for each breed. If ordering more than 1 breed, email me at orders@healthtreasures.com, and I can send a PayPal Money Request with the correct price.

---
Splash Old English (OE) Bantam Poultry

3-Day-Old Splash Chick

A sweet Splash chick at a small waterer.


3-Day-Old Splash Chicks

After the Romans invaded Britain, Julius Caesar in the 1st century BC wrote about Old English Game chickens that people in Britain raised.


7-Day-Old Splash Chick

"These fowl love to roost in trees at night. They can tolerate the extremes of climate very well. My father had a friend who had his birds outside all year round - this in south-western Alberta (Canada)! They used to roost in the Spruce trees, not far from his house." -'Old English Gamefowl in England', Prinole


3-Week-Old Splash OE Chick

"The hens are excellent mothers and are often used as foster mothers for other breeds. They are fiercely protective of their young. Old English chicks seem to mature rather slowly, but their fighting spirit is showcased at a young age." -'Old English Gamefowl in England', Prinole


3-Week-Old Chick

Splashes are a small, tightly-feathered bird (feathers that lie close to the body).


5-Week-Old Splash Pullet

"I do feel that there should be more uniformity among Splash Old English and that those being shown should be bred for that purpose and not just something that shows up from a Blue mating. Some few are breeding that way, and they are to be congratulated as this is the only way they will receive the recognition (from the American Poultry Association) they are seeking." -'The Splash Old English' by Troy Jones, American Bantam Association, 1981 Year Book


7-Week-Old Splash Cockerel

"I have used Splashes to produce many varieties such as Barred, Crele, Blue, Red, etc. They can be used very easily any where you wish to substitute Blue for Black, or you could use Splashes of one breed to develop or improve new varieties of another. Since they are normally used in the production Blue, they are bred to Black. Usually the Splashes have good type which is valuable in breeding. White is a blocking gene and when coupled with Black or Red, the Blue modifying genes can be used in many ways that breeders do not think of." -'The Splash Old English' by Troy Jones, American Bantam Association, 1981 Year Book


9-Month-Old Splash Cockerel with Friends

"In any event, Splashes will always be around regardless of whether they are shown or not. Those wanting recognition (from APA) with Splashes should show them only in top condition. This is what the breeders of Blacks and Whites have done, and see their results (APA acceptance)." -'The Splash Old English' by Troy Jones, American Bantam Association, 1981 Year Book

9-Month-Old Splash Chickens

Splash cockerel and pullet roosting.

9-Month-Old Splash Pullet

A beautiful Splash female.

Two 9-Month-Old Splash Pullets

These 2 Splashes are sharing a nest box. They like to share.


Adult Splash Old English Chickens

I love these chickens. They are very sweet. One of the sweetest chickens I've had. When they see me, they come over to say hi.


2-Year-Old Splash Rooster

Handsome rooster with hen friend.


Splash Rooster with Easter Egger Friend

This Splash rooster has beautiful tail feathers.

Buy Splash Old English Hatching Eggs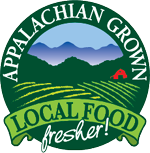 Nantahala Farm in the Mountains of Western NC
Macon County (close to Cherokee, Graham and Swain Counties)
Topton, North Carolina 28781
No pickup at farm.
Stay at my
Vacation Rental
on the farm.
828-321-9036
every day 10 am to 6 pm eastern time.
Email: orders@healthtreasures.com
I ship to the United States only.

Please support small farms and sustainable living. I am happy to answer your questions about farming and gardening. Let me know any comments or suggestions you have about my site, farm or products. I can add your testimonials and photos so others know your experiences and ideas.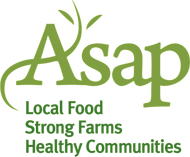 RENT MY VACATION HOME

Rental House on Farm
ANIMALS AND POULTRY EGGS FOR SALE

Ancona Ducks
Dominique Standard Chickens
|
Dominique Bantam Chickens
Bantam Chickens
|
Bantam Easter Egger Chickens
Bantam Black-Breasted Red Old English Game
|
Cream Brabanter Chickens
Splash Old English Bantam Eggs
|
Silkie Bantam Eggs
Cochin Bantam Eggs
|
Buff Orpington Bantam Eggs
Shipping Hatching Eggs
BUY BEANS, PEAS & CORN FOR PLANTING

October Beans
|
Rattlesnake Beans
|
Greasy Beans
Turtle Beans
|
Mammoth Melting Peas
Cherokee White Flour Corn
LEAFY GREENS: SEEDS FOR PLANTING

Perennial Sea Kale Seeds
|
Mizuna Seeds (Japanese Greens)
BUY SEEDS, ROOTS, BULBS AND PLANTS

Comfrey Plants and Seeds
|
Perennial Bronze Fennel Seed
Stinging Nettle Seed
|
White Yarrow Seeds
Perennial Plants
PURCHASE HERBS, FERTILIZERS, FEED SUPPLEMENTS

Frontier Comfrey Root Dried
Azomite Trace Minerals Powder
|
Rock Dusts for Soil Health
Organic Thorvin Kelp from Iceland
FARM BOOKS, VIDEOS & ACCESSORIES

Farm & Garden Calendar
|
Future of Food DVD
Better Hatching Book
|
Sexing All Fowl Book
Winter Chickens DVD
|
Incubation Thermometer
Coal Sifter Woodstove Tool
HEALTH SUPPLIES

Comfrey Oil
FARM SITE RESOURCES

Home
|
Pay with Paypal
Sustainable Farming Inspiration
|
Privacy & Refund Policies
Create Your Own Website
|
Site Map

Follow My Farm Life on Facebook:
"Western North Carolina Farm & Garden Calendar"
All rights reserved. ©2008-2017