Shipping Eggs: Information about ordering & shipping: Shipping Hatching Eggs. Please make sure your PayPal email address is good. I need to communicate with you about your eggs. If needed, send me a good email address.
Ordering More Than 1 Breed: It is $18 shipping total even if you order more than 1 breed. However, the PayPal shopping cart adds $18 additional shipping for each breed. If ordering more than 1 breed, email me at orders@healthtreasures.com, and I can send a PayPal Money Request with the correct price.

---
History of Cochin Bantam Poultry

8-Month-Old Gold Laced Cochin Bantam Cockerel

The name 'Cochin' comes from the Chinese name 'jiujin huang', translated as 'nine-catty yellow'.

Cochins are closely related to the Brahma chicken.


8-Month-Old Partridge Cochin Bantam Cockerel

"There are, it is claimed, carefully kept records in certain Chinese retreats and monasteries of Cochin fowl which go back 1500 years! Great numbers of these birds were raised by the Brothers. The 'kin-kee' (gold-flowered) it is said, were the most esteemed, both as regards antiquity and purity." - 'Cochin Bantams' book, 'A Brief History of the Cochin Fowl' article

In this photo the male Partridge saddle (lower back) and hackle (back of the neck) feathers are bright orange-red. His black feathers have a greenish tint giving him a colorful appearance.





Queen Victoria and Prince Albert: Cochin Chicken Coops

During the 'First Anglo-Chinese War' ('First Opium War') the British in 1842, led by Captain Edward Belcher, defeated the Chinese and captured Hong Kong. Captain Belcher returned to England and gave Queen Victoria and Prince Albert the first Cochin chickens (5 Buff hens, 2 Buff roosters) ever seen in Europe.

At that time Cochins were only found in China, Vietnam and Sumatra (an Indonesian island).


8-Month-Old Partridge Cochin Bantam Pullet

Beautiful pullet (a female chicken less than 1 year of age).


Feathered Feet of Cochin Pullet

Cochins were shown in England at the Birmingham Exhibition of 1850. Exotic and unusual animals fascinated the Victorians. Chickens with feathered feet were unheard of then.

The British began breeding them, creating a fad called 'Cochin Craze', 'The Fancy' or 'Hen Fever'. New chicken breeds were developed from this interest in exotic breeds from faraway countries.

This photo is the same pullet as in the above photo.


8-Month-Old Silver Penciled Cochin Bantam Pullet

During and after the 'Second Anglo-Chinese War' ('Second Opium War') from 1856-1860, British soldier brought back Cochin Bantam chickens from China.

At that time they were called Pekin Bantams, and are still called that in some areas of Europe. They were also called 'Shanghai chickens' (Shanghai is a Chinese seaport).


8-Month-Old White Cochin Bantam Pullet

With attitude.

"It is doubtful that any other single breed of chicken has inspired more people to keep poultry as a hobby or fancy. When the Cochin chicken made its debut outside of China it was met with astonishment, wonder, and awe." -The Livestock Conservancy


8-Month-Old White Cochin Pullet

"There is now no doubt that what is now known as the Cochin started in the Western World as 'Cochin China', 'Shanghae' and various other terms. When they first arrived they caused a sensation, and the shows were full to overflowing and very large prices were paid for the birds available." -'Brahma & Cochin Fowls' book by Joseph Batty, 2002


Partridge Bantam Cochin Feather

At the New York Poultry Show in 1893, Buff Cochins were the most popular bird. In 1903 they were the second most popular bird (after the Black-Breasted Red Old English Game chicken).


White, Fluffy Bantam Cochin Feather

"There is also just as surely a distinct kind of feathers for Cochins, as there is a distinct type and carriage for them. True Cochin feather has a distinct and different texture from the feather found on other breeds. There is a correct proportion of fluff and real feathers to be found on truly good Cochins." -'Cochin Bantams' book, 1945

Buy Cochin Chicken Hatching Eggs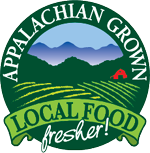 Nantahala Farm in the Mountains of Western NC
Macon County (close to Cherokee, Graham and Swain Counties)
Topton, North Carolina 28781
No pickup at farm.
Stay at my
Vacation Rental
on the farm.
828-321-9036
every day 10 am to 6 pm eastern time.
Email: orders@healthtreasures.com
I ship to the United States only.

Please support small farms and sustainable living. I am happy to answer your questions about farming and gardening. Let me know any comments or suggestions you have about my site, farm or products. I can add your testimonials and photos so others know your experiences and ideas.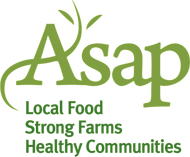 RENT MY VACATION HOME

Rental House on Farm
ANIMALS AND POULTRY EGGS FOR SALE

Ancona Ducks
Dominique Standard Chickens
|
Dominique Bantam Chickens
Bantam Chickens
|
Bantam Easter Egger Chickens
Cream Brabanter Chickens
Silkie Bantam Eggs
|
Cochin Bantam Eggs
Shipping Hatching Eggs
BUY BEANS, PEAS & CORN FOR PLANTING

October Beans
|
Rattlesnake Beans
|
Greasy Beans
Turtle Beans
|
Mammoth Melting Peas
Cherokee White Flour Corn
LEAFY GREENS: SEEDS FOR PLANTING

Perennial Sea Kale Seeds
|
Mizuna Seeds (Japanese Greens)
BUY SEEDS, ROOTS, BULBS AND PLANTS

Comfrey Plants and Seeds
|
Perennial Bronze Fennel Seed
Stinging Nettle Seed
|
White Yarrow Seeds
Perennial Plants
PURCHASE HERBS, FERTILIZERS, FEED SUPPLEMENTS

Frontier Comfrey Root Dried
Azomite Trace Minerals Powder
|
Rock Dusts for Soil Health
Organic Thorvin Kelp from Iceland
FARM BOOKS, VIDEOS & ACCESSORIES

Farm & Garden Calendar
|
Future of Food DVD
Better Hatching Book
|
Sexing All Fowl Book
Winter Chickens DVD
|
Incubation Thermometer
Coal Sifter Woodstove Tool
HEALTH SUPPLIES

Comfrey Oil
FARM SITE RESOURCES

Home
|
Pay with Paypal
Sustainable Farming Inspiration
|
Privacy & Refund Policies
Create Your Own Website
|
Site Map

Follow My Farm Life on Facebook:
"Western North Carolina Farm & Garden Calendar"
All rights reserved. ©2008-2017