Shipping Eggs: Information about ordering & shipping: Shipping Hatching Eggs. Please make sure your PayPal email address is good. I need to communicate with you about your eggs. If needed, send me a good email address.
Ordering More Than 1 Breed: It is $18 shipping total even if you order more than 1 breed. However, the PayPal shopping cart adds $18 additional shipping for each breed. If ordering more than 1 breed, email me at orders@healthtreasures.com, and I can send a PayPal Money Request with the correct price.

---
Bantam Buff Orpington Poultry: History

Orpington Chicken Created in England in 1800s

The Orpington breed was developed in the town of Orpington in the county Kent in southeast England by William Cook. He experimented with the breed for 10 years until he presented the Black Orpington in 1886.

His goal was to produce a black fowl "of handsome appearance and a good winter layer". Mr. Cook published 'The Poultry Journal' and 'The Poultry Keeper's Account Book'.



William Cook of Great Britain

"First of all may I mention that in the making of the Orpingtons, good stock only was used. The birds, therefore, came forth excellent, not only in formation, but in the material out of which the breed was formed." -'History and Development of the Orpington Fowl' by William Cook, 1896



Creation of Black Orpingtons

William Cook bred Black Plymouth Rock with Black Minorca chickens. Then he bred those crosses with Langshan chickens. He wanted to breed hardy, fast growing poultry that laid a lot of eggs and was good for eating.

The first Orpington was Black and was shown at the 1886 Crystal Palace Poultry Show. His pullet won first prize. His success continued and in 10 years Orpingtons were found throughout England.



History of White, Buff and Other Varieties of Orpingtons

The next Orpington Mr. Cook developed was White (1889)...a cross between White Leghorn, Black Hamburg and White Dorking.

Mr. Cook next bred the Buff which is a cross between Golden Spangled Hamburg (Hamburgh), Buff Cochin, and Dark Dorking.

Later he created the Jubilee and Spangled. His son-in-law, A.C. Gilbert, raised the Blue and Cuckoo.



Buff Orpington Rooster and Cockerel

"The Buff Orpingtons have been bred carefully on scientific lines, and in contradistinction to the old style of preserving a breed, skilled breeders have worked not only to preserve but also to improve still further the noble breed which seems to fulfill in so many particulars the demands of the poultry world." -'History and Development of the Orpington Fowl' by William Cook, 1896

This lithograph is from the 1900 'Book of Poultry' by J.W. Ludlow.


Buff Orpington Cock

This drawing is from 'History and Development of the Orpington Fowl' by William Cook, published in 1896. William Cook is the creator of the Orpington breed.

"The Orpington fowls have been brought into existence as part of a great plan I have under consideration for infusing into farming pursuits with a new element for profitable poultry-keeping. Orpingtons are suited to almost all conditions under which poultry can be kept." - William Cook, 1896


Buff Orpington Hen

This drawing is from 'History and Development of the Orpington Fowl' by William Cook, published in 1896.

In 1894 the Buff Orpington was exhibited at the 'Dairy Show' in England. The 'Buff Orpington Club' of the United Kingdom was founded in 1898. In 1899 at the 'Dairy Show', the Buff was the winner of its class. For many years Buff was one of the most often shown fowl.


Perfecting the Orpington Breed

"Orpingtons have been in the hands of first class breeders. Many skilled hands and minds, besides my own, have been employed in bringing this breed to the perfection it has attained, and each variety has been eagerly sought after, and bred to the very best advantage." -'History and Development of the Orpington Fowl' by William Cook, 1896


Popularity of Orpingtons Increases

In 1887 Orpingtons took part in the first egg-production contest. It was held in the town of Northallerton, county of North Yorkshire, England at the farm of Simon Hunter.

In 1897 the 'Diamond Jubilee' Orpington was developed to honor Queen Victoria's celebration of 50 years on the English throne. This variety has black, brown and white feathers.

In 1905 Black and Buff Orpingtons were recorded in the 'Transactions of the Highland Agricultural Society of Scotland'.

This photo is William Cook's farm in England in 1900.


'The Practical Poultry Keeper'

"A thing of beauty is a joy forever, and with regard to Orpingtons I may fairly claim that the birds of these noble breeds are indeed beautiful. The Black, the White, the Buff, all full of vitality and, consequently, resplendent with full, glossy plumage, the good birds of the breed are worthy of a long existence." -'History and Development of the Orpington Fowl' by William Cook, 1896


History of Orpington Chickens in the United States

In 1890 the first Orpingtons (Black) were shown in Boston at the Massachusetts Poultry Association exhibition. Soon Buff Orpingtons were shown. Buff color was very popular in the late 1800s. Buff is currently the most common color of Orpingtons.

In 1895 Orpingtons were shown in Madison Square Garden in New York City. This made the bird even more popular. In 1899 the Buff Orpington was shown at Madison Square Garden.

This drawing is from 'The Australasian Book of Poultry' by A.J. Compton in 1898.


Popular in Early 1900s in America

"In 1903 William Cook himself brought over a large importation and showed them in America. Farmers of the mid-western states favored the Buff Orpington chicken for its generally superior table-qualities, and its unique color – different than most general-purpose breeds. Orpingtons continued to boom until the poultry industry experienced a depression about 1912." -The Livestock Conservancy

This photo is a farm in the town of Orpington, Kent County, England around 1941.


Single Comb Black Orpington Cock

"When Mr. Cook decided to give to the world the Orpington fowl he did a service to the poultry fraternity that never can be repaid. It consisted in furnishing us with one of the best and most popular varieties of fowls that has ever been dreamed of." -'The Poultry Item', January 1914, Sellersville, Pennsylvania


Single Comb Black Orpington Pullet

In the early 1960s the number of Orpingtons was seriously low. In the early 1990s the breed was considered endangered. However, since that time conservation efforts have been successful.

"The Orpington graduated from The Livestock Conservancy's priority list in 2016 and is no longer considered endangered." -The Livestock Conservancy
Bantam Buff Orpington Rooster

"This Buff Orpington rooster is a member of a breed that is making a comeback. This resurgence is due to the effect of conservation breeders, who recognize the many great traits of breeds that don't perform well in an industrial system but do perform well in a barnyard setting." -next to a photo in 'Storey's Illustrated Guide to Poultry Breeds', 2007
Historical Development of Bantam Orpingtons

"Country of Origin: Germany. This miniature breed was developed at the beginning of the twentieth century. For this, the German Herman Kuhn mated up British Orpingtons with Cochin and Java Bantams. Later, Langshan Bantams were used, while at a further stage, Wyandotte Bantams, among others, were crossed into the stock to introduce new colors." -'The Complete Encyclopedia of Chickens' by Esther Verhoff (Verhoef) and Aad Rijs, Netherlands, 2005.

"Captain I. Brooks Clarke (of Meriden, Connecticut) is credited with being the originator of the Buff Orpington bantam." (prior to 1921) -'Bantam Chickens' by Fred P. Jeffrey, 1974
Black, White and Blue Bantam Orpingtons

In 1929 John Burdett helped develop the Black bantam size from the standard size. They were first shown in 1936 at the 'Dairy Show' in England. The White Orpington Bantam was developed in 1946 and shown at the 1950 'Dairy Show'. In 1953 the Blue bantam was first exhibited in Bradford, England.


White Orpingtons

The bottom of this painting says: "The property of Messrs. William Cook and sons. With birds of this breed (of which they are the originators), they have won hundreds of prizes at all the leading shows, including Challenge Cups for best cock or hen at club shows, Firsts at Crystal Palace, Grand International, Royal Derby, Birkenhead, Dairy, Paris, Brussels, Manchester, Royal Lance, etc."


Orpington Breed Clubs

In 1950 the 'Orpington Bantam Club' was formed in the United Kingdom. In 1952 the bantam Orpington was accepted by 'The Poultry Club of Great Britain'. The 'Orpington Bantam Club' held the first club show with 4 colors being exhibited (Black, Blue, Buff, White). It is now called 'The Orpington Club'.

Buy Bantam Buff Orpington Hatching Eggs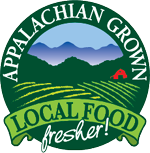 Nantahala Farm in the Mountains of Western NC
Macon County (close to Cherokee, Graham and Swain Counties)
Topton, North Carolina 28781
No pickup at farm.
Stay at my
Vacation Rental
on the farm.
828-321-9036
every day 10 am to 6 pm eastern time.
Email: orders@healthtreasures.com
I ship to the United States only.

Please support small farms and sustainable living. I am happy to answer your questions about farming and gardening. Let me know any comments or suggestions you have about my site, farm or products. I can add your testimonials and photos so others know your experiences and ideas.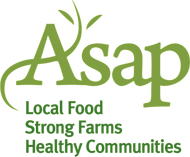 RENT MY VACATION HOME

Rental House on Farm
ANIMALS AND POULTRY EGGS FOR SALE

Ancona Ducks
Dominique Standard Chickens
|
Dominique Bantam Chickens
Bantam Chickens
|
Bantam Easter Egger Chickens
Bantam Black-Breasted Red Old English Game
|
Cream Brabanter Chickens
Splash Old English Bantam Eggs
|
Silkie Bantam Eggs
Cochin Bantam Eggs
|
Buff Orpington Bantam Eggs
Shipping Hatching Eggs
BUY BEANS, PEAS & CORN FOR PLANTING

October Beans
|
Rattlesnake Beans
|
Greasy Beans
Turtle Beans
|
Mammoth Melting Peas
Cherokee White Flour Corn
LEAFY GREENS: SEEDS FOR PLANTING

Perennial Sea Kale Seeds
|
Mizuna Seeds (Japanese Greens)
BUY SEEDS, ROOTS, BULBS AND PLANTS

Comfrey Plants and Seeds
|
Perennial Bronze Fennel Seed
Stinging Nettle Seed
|
White Yarrow Seeds
Perennial Plants
PURCHASE HERBS, FERTILIZERS, FEED SUPPLEMENTS

Frontier Comfrey Root Dried
Azomite Trace Minerals Powder
|
Rock Dusts for Soil Health
Organic Thorvin Kelp from Iceland
FARM BOOKS, VIDEOS & ACCESSORIES

Farm & Garden Calendar
|
Future of Food DVD
Better Hatching Book
|
Sexing All Fowl Book
Winter Chickens DVD
|
Incubation Thermometer
Coal Sifter Woodstove Tool
HEALTH SUPPLIES

Comfrey Oil
FARM SITE RESOURCES

Home
|
Pay with Paypal
Sustainable Farming Inspiration
|
Privacy & Refund Policies
Create Your Own Website
|
Site Map

Follow My Farm Life on Facebook:
"Western North Carolina Farm & Garden Calendar"
All rights reserved. ©2008-2017