All Seeds, Roots and Plants for Sale
Buy Perennial Seed Set: True Comfrey, Stinging Nettle, White Yarrow, Bronze Fennel.


$11.50: Buy ½ cup Black Turtle Beans =440 seeds.
Organic, heirloom. Bush bean. Easy to grow.
$6.90: ¼ cup Black Turtle Beans =220 seeds.
Shipping is $1.95.
BLACK TURTLE BEANS
Heirloom, Organic seeds. Bush Bean.
Grow Your Own Black Turtle Beans
(Phaseolus vulgaris)

Organic, heirloom. Open pollinated (OP). No GMO (not Genetically Modified). You can plant your saved seed.

A small, shiny black bean that grows on a bush. Easy to grow.

It is very popular in Latin American dishes where they are called simply "black beans". An earthy bean that is full of flavor. Native to Mexico.


Purple Pods, Dry Pods

The mature pods are thin, long and purple. Young green pods are tender and good to eat.

The dry pods are brown and easy to shell. Save some beans for eating over the winter and planting in the spring.

High in fiber, folate (folic acid), calcium, protein (21%), iron, and magnesium. Rich in antioxidants. A bean that is good for your health.

"I first ordered a quarter cup of Black Turtle beans to see how your seeds would germinate. Every seed came up. I just ordered another half cup to finish my garden." -Leslie, Milton, Florida
Popular Black Bean Dishes

Black Turtle Beans are frequently eaten in Latin America (frijol negros), Mexico, Cuba, Caribbean, and in south Louisiana (Cajun and Creole). In China the bean is fermented.

Used in vegetarian recipes since they have a meaty texture. A good bean for soups. Or use the juice from cooked beans to make soup. Used to make refried beans.

Soak beans for 12 hours or overnight. Add 4 cups of water to 1 cup of dried beans. Simmer for 1 to 1 1/2 hours or until soft. Often served with rice.
Growing Black Beans

A tender annual. Sow after last frost (late spring, usually mid to late May). You can sow every 10 days to have a constant harvest of beans.

Sow about 1 inch deep, 4-6 inches apart in rows about 2 feet apart.

Germinates in 7-10 days. Likes a somewhat warm soil to germinate (65-85 degrees).

Likes full sun. Prefers well drained, slightly acid (pH 6-7), and somewhat fertile soil.

Water lightly when you plant the seeds; medium amounts of water when flowering; plenty of water during harvest time.

Matures in 85-115 days. Determinate (plant stops growing at a certain size). Grows to 18-24 inches tall. Pods mature about the same time (within a few weeks of each other).

When pods are full and some leaves start to yellow, do not water anymore. You can let dry on bush.

Heat and disease resistant. Very productive.

Contact me if you are ordering more than one type of seed. I can discount shipping.

All seeds are shipped by First Class or Priority Mail through the Post Office.

For survival farming in hard times in zones 5/6/7,
see my Western North Carolina Farm and Garden Calendar.



---
PayPal Shopping Cart: You can pay with PayPal online using my shopping cart. All products have buttons you can click to order this way. You do not have to have a PayPal account to pay with your credit or debit card.






PayPal Money Request by Email: I send a PayPal Money Request by email. You pay online. Or you can send a PayPal payment from your PayPal account to ncfarmgarden@gmail.com. Both are good for all purchases but especially those that combine shipping or have special pricing.


PayPal "Pay Now" from Farm Site: Go to my PayPal page. Fill in the amount. Log into your PayPal account and pay. My account is Health Treasures/ Nantahala Farm. This is good for all orders but especially those that combine shipping or have special pricing. After you pay, email me what you ordered.


Credit/Debit Card Online using Email Invoice (No PayPal): If you want to pay by credit/debit card but do not want to use PayPal, I can email you an invoice. In the email there will be a link to take you to an online payment page. Use Visa, MasterCard, Discover, JCB, or Diners Card. Email me what you want.


Phone: I accept credit/debit cards by phone: Visa, MasterCard, and Discover. Call me in North Carolina at 828-321-9036 any day, 10 am to 5 pm Eastern time (after 5 pm I unplug my phone). I am in and out working on the farm. Please leave a message if I do not answer. I will get back to you soon.


Check: I accept checks, money orders and cash. Checks need to clear before shipment. Make check payable to Nancy Shirley. Mail to: 477 Long Branch Road, Topton, NC 28781. Please include shipping. If you include your email address, I can email you that I received your payment.
If you are ordering many products, I can discount the shipping. Email me and I will give you a lower shipping cost than what is on the PayPal cart.

I ship to everywhere in the United States. I do not ship outside the United States.

Stay at my Vacation Rental on the farm.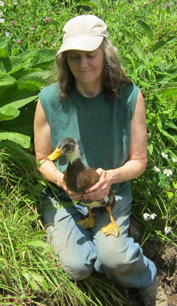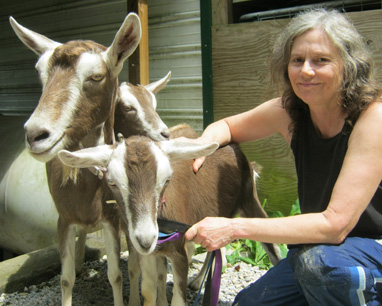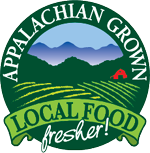 Nantahala Farm in the Mountains of Western NC
Macon County (close to Cherokee, Graham and Swain Counties)
Topton, North Carolina 28781
No pickup at farm.
Stay at my
Vacation Rental
on the farm.
ncfarmgarden@gmail.com
I ship to the United States only.

Please support small farms and sustainable living. I am happy to answer your questions about farming and gardening. Let me know any comments or suggestions you have about my site, farm or products. I can add your testimonials and photos so others know your experiences and ideas.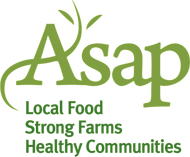 RENT MY VACATION HOME

Rental House on Farm
ANIMALS AND POULTRY EGGS FOR SALE

Ancona Ducks
|
Dominique Standard Chickens
Shipping Hatching Eggs
BUY BEANS, PEAS & CORN FOR PLANTING

Black Turtle Beans- Bush
Cherokee Trail of Tears Black Beans- Pole
Cherokee White Flour Corn
LEAFY GREENS: SEEDS FOR PLANTING

Perennial Sea Kale Seeds
BUY SEEDS, ROOTS, BULBS AND PLANTS

Comfrey Plants and Seeds
|
Perennial Bronze Fennel Seed
Stinging Nettle Seed
|
White Yarrow Seeds
Perennial Plants
PURCHASE FERTILIZERS, FEED SUPPLEMENTS

Azomite Trace Minerals Powder
|
Rock Dusts for Soil Health
Organic Thorvin Kelp from Iceland
FARM BOOKS, VIDEOS & ACCESSORIES

Farm & Garden Calendar
Better Hatching Book
|
Winter Chickens DVD
Incubation Thermometer
|
Coal Sifter Woodstove Tool
FARM SITE RESOURCES

Home
|
Pay with Paypal
Privacy & Refund Policies
Create Your Own Website
|
Site Map

Follow My Farm Life on Facebook:
"Western North Carolina Farm & Garden Calendar"
All rights reserved. ©2008-2018