All Seeds, Roots and Plants for Sale
Shipping discounts available if you order more than one product. Kelp helps seeds germinate.
See below for ways to pay. Makes a great gift. We can ship to a friend.


$31: Buy 1/4 cup Mangel Beet Seeds =450 seeds.
Heirloom Yellow Intermediate Mangel. Number of seeds is approximate.
There is a small amount of debris and leaves with the seeds. See photos.
Sold Out
$18: Buy 1/8 cup Mangel Beet Seeds =225 seeds.
1/8 cup=2 tablespoons. Number of seeds is approximate.
Shopping cart says "Health Treasures".
Shipping is $2.95.
ORGANIC, HEIRLOOM INTERMEDIATE YELLOW MANGEL BEET SEEDS
Seeds for sale 2013. Very limited supply. Hard to find. Fodder Beet.
Mangel Beets are Fodder for Livestock
(Beta vulgaris)

Intermediate Yellow Mangel Beets are a French heirloom variety that grows to about 10 pounds or more. The tapered roots are a yellow-orange. The leaves grow 12 to 18 inches long. Organically grown. No GMO (not Genetically Modified).

Also called Mangelwurzel, Mangold Wurzel, Mangles, Mangold Beets, Field Beets or Fodder Beets. It was first cultivated in the 18th century as an inexpensive way to feed livestock over the winter. Animals such as cattle, chickens, goats, sheep, horses (in small quantities), and pigs do very well with mangels as part of their diet.

It can be eaten by people when it is young. It is not as sweet as a regular red table beet. It has more fiber than a table beet. It is a subtle sweetness with a mild flavor. The leaves can also be eaten. Use them like you would chard leaves. The root and leaves are very nutritious.

I harvested these seeds from my garden after 2 years since it is a biennial.
A Very Productive Survival Food

Extremely productive, a good survival food for your animals and even you in hard times. Mangels handle heat and drought better than most root crops but they are slower growing.

They produce more sugar per acre than sugar beets. Mangel beets are a good source for sugar to make alcohol products including biofuel and beer.

They are a good crop for survival farming. Very hardy. In the 1700s it was called the Scarcity Root because when other crops failed this root almost always did well. So it was a backup food for animals and people. At that time it was said the leaves were better than spinach. The stalks were eaten like asparagus.

It stores very well over the winter in a root cellar, clamp or other somewhat moist, cool location that does not freeze.
Growing Mangel Beets

Sow in spring or fall. In spring sow before beans but after peas and lettuce about 2 to 3 weeks before last frost. In fall sow 6 to 8 weeks before the first average frost.

Sow 1 to 2 pounds per acre. Soak seeds 12 hours before planting. Sow seeds 1/2 to 1 inch deep, several inches apart in rows 18-20 inches apart. Make sure they have good contact with the soil.

Each round seed is really 2-6 potential plants. Germinates in 5-10 days. Thin to 7-8 inches apart as the beets grow. Eat the thinnings. Matures in 65-70 days.

Likes full sun or partial shade. It likes damp, loamy soil. Good for USDA Hardiness Zones 1-11. Half or more of the root grows above the ground.

It is better tasting for humans if it is grown in fairly rich soil and watered frequently. Make sure the soil has enough potassium (potash). Keep well watered so they do not become woody. They can be eaten at any stage of development. For people they are best eaten when 3-6 inches in diameter.
Harvesting Beets and Saving Seeds

All beets can take light frost. However, if the roots freeze in a hard, long frost then they will not be good to eat or store. To store leave 1-2 inches of the stem. Do not cut off the bottom root tip. Handle gently so they do not get bruised. If bruised, then they will start to rot there.

They can store up to 6 months and still be good. Store in layers of damp sand, leaves, peat moss, or sawdust at 33-40 degrees and 90-95% humidity. They can be stored in a root cellar, trench or clamp. A trench or clamp is a hole dug in the dirt with the beets covered on all sides with mulch, leaves or straw.

All beets are biennials, meaning they live 2 years. Beets are eaten the first year but if you want to save seed, you have to let it grow the second year when it produces flowers. In the fall save your largest beets and store them in a root cellar or similar location. In the spring plant them. Plant them far away from other types of beets so they do not cross breed. You will have lots of seeds in late summer.
Pickled Mangelwurzel (Mangel Beets)

Cut off the leaves, leaving about 1 inch at the top. Wash the roots and put in a pot with boiling water. Cook until tender. Skin the root. Slice. Heat together 1/2 cup vinegar, 1/2 cup water, 1 tablespoon sugar, 1 teaspoon salt, and a pinch of pepper. Pour over the sliced beets. Let sit until cold, then serve.

Reduce Feed Costs
A Good Homestead Plant

For chickens you can hang a root from a string. They will peck at it. Or cut it up in small pieces and put in their feed. They may not eat them at first but they will discover how good it is.

Other animals will eat them just as they are. Feed in late summer when the grass is dry as a special green treat (leaves and roots). One whole plant per day for a horse (about 2 pounds) is good. They love it. Mangels are traditional feed for cattle, goats and sheep in the winter who can eat a lot of them since they are ruminants.

As the cost of grain keeps going up, Mangel Beets and similar large root vegetables look very attractive as animal food. They are very good for a self-sufficient homestead.

Shipping & Handling: $2.95

Contact us if you are ordering more than one type of seed, root or plant.
We can discount shipping.

All seeds are shipped by First Class or Priority Mail through the Post Office.
There is no pick up at the farm.

For survival farming in hard times in zones 5/6/7,
see our Western North Carolina Farm and Garden Calendar.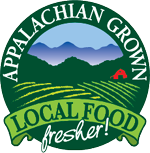 Nantahala Farm in the Mountains of Western NC
Macon County (close to Cherokee, Graham and Swain Counties)
Topton, North Carolina 28781
Location Map
By appointment only. Please email or call before coming over.
828-321-9036
Please call between 9 am and 9 pm Eastern time, any day.
This is a landline, not cellular, so I can't receive texts.
Email is preferred: orders@healthtreasures.com

Please support small farms and sustainable living.
We are happy to answer your questions about farming and gardening.
Let us know any comments or suggestions you have about our site, farm or products.
We can add your testimonials and photos so others know your experiences and ideas.
We ship to the United States only.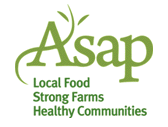 RENT OUR VACATION HOME

Rental House on Farm
ANIMALS AND POULTRY FOR SALE

Toggenburg Goat
|
Dominique Chickens
|
Bantam Chickens
Cream Brabanter Chickens
|
Ancona Ducks
BUY BEANS, PEAS AND CORN FOR PLANTING

October Beans
|
Rattlesnake Beans
|
Greasy Beans
Black Turtle Beans
|
Mammoth Melting Peas
|
Appalachian Field Corn
LEAFY GREENS: SEEDS FOR PLANTING

Perennial Sea Kale Seeds
|
Mizuna Seeds (Japanese Greens)
BUY SEEDS, ROOTS, BULBS AND PLANTS

Comfrey Plants and Seeds
|
Perennial Bronze Fennel Seed
Stinging Nettle Seed
|
White Yarrow Seeds
Perennial Plants
PURCHASE HERBS, FERTILIZERS, FEED SUPPLEMENTS

Frontier Comfrey Root, Dried
|
Frontier Stinging Nettle Root, Dried
Azomite Trace Minerals Powder
|
Rock Dusts for Soil Health
Organic Thorvin Kelp from Iceland
BOOKS, VIDEOS, HEALTH SUPPLIES, AND FARM EQUIPMENT

Farm and Garden Calendar
|
Future of Food DVD
|
A Guide to Better Hatching
"Sexing All Fowl" Book
|
Krystal Salt Rock Crystals
|
Comfrey Oil
FARM SITE RESOURCES

Home
|
Farm/Garden Advice by Phone or Farm Tour
|
Pay with Paypal
Sustainable Farming Inspiration
|
Privacy and Refund Policies
All rights reserved. ©2008-2014