"Winter Chickens" DVD
University of Alaska, Cooperative Extension.
Take good care of your poultry in cold weather.
Good for any state with freezing temperatures.
$9.90: "Winter Chickens" DVD
36 minute DVD by the University of Alaska about taking care of chickens in cold weather. Good for all states that have cold winters. Shipping is $1.95.




$19.00: Buy "Winter Chickens" DVD & "A Guide to Better Hatching" Book (By Janet Stromberg. 120 pages, 2012.) Shipping is $2.95.



Winter Chickens DVD

"Winter Chickens: The Down and Dirty of Keeping Laying Hens Through an Alaska Winter" is a 36 minute DVD produced by the University of Alaska.

It was filmed on March 1, 2011 when the temperature was minus 15!


Alaska Cooperative Extension DVD

Mara Bacsujlaky, Community Development Agent at the Cooperative Extension Service / University of Alaska Fairbanks really knows how to take care of chickens when temperatures get low.





Happy Chickens in the Winter

Fairbanks, Alaska is America's coldest city. Average wintertime low temperatures range from -15 to -25 degrees F (-26 to -32 degrees C), but extremes range from -60 to -75 degrees F (-51 to -59 degrees C).

If Mara can raise healthy chickens here in the winter, then you can too.





Winter Housing for Poultry

This DVD demonstration includes information on winter housing such as doors (human and chicken), windows, insulation, flooring, ventilation, size/design, painting, electricity, ramps, fencing, salvaging supplies, predator security, and dealing with snow/ice.





Healthy Chickens

Care of adult chickens includes feed, calcium, nutrition, food storage, heated water, lighting (night and for egg laying), heat/temperature/frost/humidity, frostbite, nests/egg laying, bedding/litter, cleaning, roosts and other information for chilly weather.





Breeds Best for Cold Weather

The best chicken varieties for Alaska is covered. At the end is a list of supplies needed, cost (annual and one-time), sources of equipment/poultry, and useful publications.





For Anyone With Cold Winters

This video is good for Alaskans and others living in northern climates who have chickens and other poultry as small backyard or barnyard flocks.

Even if your winters are not as long and harsh as Alaska, there are many good tips to help you take great care of your birds.


Mara Bacsujlaky, County Extension
Community development agent Mara Bacsujlaky has raised chickens in the Alaskan Interior for 10 years. She gives a tour inside her hen house and shows her snow-covered poultry yard in this DVD, "Winter Chickens".

Mara is originally from Philadelphia. She moved to Alaska over 25 years ago.


Protect Your Birds
Mara's chicken coop is 6 feet long on both sides and 6 feet tall. She keeps 12 chickens in there (11 hens and 1 rooster). They need serious protection from the weather from October to mid-March.

She uses deep bedding and cleans her coop every April.


Informative Presentation for Poultry Lovers
Mara has followed a number of different careers and hobbies: ballet dancer, athlete in rowing/bicycling/long-distance running, geologist, community planner, and Alaska 4-H faculty.

When not working, she spends her time hiking, skiing, and traveling, mostly to Asia and Eastern Europe.

Join Mara as she shows you her Alaska-hardy chicken coop.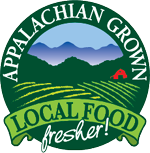 Nantahala Farm in the Mountains of Western NC
Topton, North Carolina 28781
No pickup at farm.
Stay at my
Vacation Rental
on the farm.
ncfarmgarden@gmail.com
I ship to the United States only.

Please support small farms and sustainable living.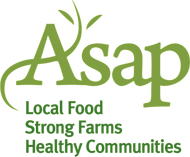 RENT MY VACATION HOME

Rental House on Farm
POULTRY

Ancona Ducks
BUY BEANS, PEAS & CORN FOR PLANTING

Cherokee Trail of Tears Black Beans- Pole
Cherokee White Flour Corn
LEAFY GREENS: SEEDS FOR PLANTING

Perennial Sea Kale Seeds
BUY SEEDS, ROOTS AND PLANTS

Comfrey Plants and Seeds
Stinging Nettle Seed
|
White Yarrow Seeds
FARM BOOKS, VIDEOS & ACCESSORIES

Farm & Garden Calendar
Winter Chickens DVD
Incubation Thermometer
FARM SITE RESOURCES

Create Your Own Website
|
Site Map
All rights reserved. ©2008-2019