All Seeds, Roots and Plants for Sale
Cherokee White Flour Corn: Appalachian Heirloom
A rare variety in need of preservation.
Cherokee White Flour Corn Seedling

A happy corn seedling coming out of the ground. The big leaves next to it are bean plants.


Corn, Beans and Nettle

This photo shows Cherokee Corn, bean (either Greasy or October), and Stinging Nettle plants.


Rain

A nice photo of rain drops on a leaf of a corn plant.


Corn Plants

These corn plants are growing with Pokeweed, Stinging Nettle and Jewelweed (Touch Me Not). They are growing below my chicken and duck coop so they get a lot of nitrogen.


Corn Sayings

There is that old-fashioned expression: "Knee high by the Fourth of July."

"Whoever makes two ears of corn, or two blades of grass to grow where only one grew before, deserves better of mankind, and does more essential service to his country than the whole race of politicians put together." -Jonathan Swift

An old wives tale is that the corn husk layers predict how cold the winter will be. The more layers of leaves, the colder. And how high up on the plant the corn cob is tells how many inches of snow will fall!


Cherokee White Flour Corn Tassels

Tassels are the male part of the corn plant. It produces pollen to fertilize the corn cobs. Wind distributes the pollen.

You can see the chicken and duck coop behind the plants.


Lady Bug Likes Corn Tassels


Cherokee White Flour Corn: Buying & Description

Cherokee White Flour Corn: Planting & Harvest

Cherokee White Flour Corn: History




Cherokee Trail of Tears Black Beans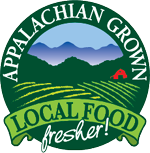 Nantahala Farm in the Mountains of Western NC
Macon County (close to Cherokee, Graham and Swain Counties)
Topton, North Carolina 28781
No pickup at farm.
Stay at my
Vacation Rental
on the farm.
ncfarmgarden@gmail.com
I ship to the United States only.

Please support small farms and sustainable living. I am happy to answer your questions about farming and gardening. Let me know any comments or suggestions you have about my site, farm or products. I can add your testimonials and photos so others know your experiences and ideas.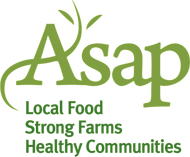 RENT MY VACATION HOME

Rental House on Farm
POULTRY EGGS FOR SALE

Ancona Ducks
|
Shipping Hatching Eggs
BUY BEANS, PEAS & CORN FOR PLANTING

Black Turtle Beans- Bush
Cherokee Trail of Tears Black Beans- Pole
Cherokee White Flour Corn
LEAFY GREENS: SEEDS FOR PLANTING

Perennial Sea Kale Seeds
BUY SEEDS, ROOTS, BULBS AND PLANTS

Comfrey Plants and Seeds
|
Perennial Bronze Fennel Seed
Stinging Nettle Seed
|
White Yarrow Seeds
FARM BOOKS, VIDEOS & ACCESSORIES

Farm & Garden Calendar
Better Hatching Book
|
Winter Chickens DVD
Incubation Thermometer
FARM SITE RESOURCES

Create Your Own Website
|
Site Map
All rights reserved. ©2008-2019