| | |
| --- | --- |
| | $23.50: Coal Sifter Woodstove Tool. Sift embers from ash. |
| | Shipping $9.95. Order several, still $9.95 total shipping. |

Coal Sifter Woodstove Tool
Sift embers from ash. Easy to use hearth shovel.
"Excellent tool to sift out ashes, I have used it for years. It is well worth having by your wood stove or cooking outside." -Don, Golconda, IL
Separate Coals from Ash

With the Coal Sifter it is easy for you to separate your coals from your ash. Use with your woodstove, fireplace, campfire, or dutch oven.

This photo is the unsifted coal and ash.


Burn Your Coals Again

You can sort the remains of your wood fire either when the embers are hot or cold.

If you sift them when hot, then you can use the embers to restart your fire again. You don't have to use special fire starter products. This way you can keep your fire going indefinitely.

This photo is the sifted coals.

Fire Bucket with Only Ashes

Now your ash bucket will have only ashes instead of ashes and coals. There is no waste.


Coal Sifter Tool

The Coal Sifter is black powder-coated steel with a hanging hole in the handle. The entire tool is 18 inches long.

It is a 12 inch ruler in the photo.


Convenient Mesh for Sifting

The shovel part is 4 3/4" inches wide, and 1" high at the end. The flat part of the shovel is 5 1/2" long.

Made in the United States.


Easy Fire Maintenance

The entire procedure takes place in your woodstove, fireplace or campfire.

Do not use Coal Sifter in coal or pellet stoves. Use only in wood or charcoal burning stoves and fireplaces.


Using Your Coal Sifter.
Ash & Embers: Move and Pick Up

1. Move the hot or cold ash and embers to one side of the fire area with your regular woodstove/fireplace shovel (no holes in it).

2. Pick up some of the ash and embers with your Coal Sifter.

Sift Out Ash

3. Gently move your sifter from side to side. The ash falls through the holes in the sifter. The handle stays cool.

Put Coals on Clean Side of Fire Area

4. Only embers/coals stay in the sifter. Put the coals in the cleaned side of your woodstove/fireplace.

Remove Ash. Push Coals.

5. Remove ash with your regular woodstove/fireplace shovel and put in your metal ash bucket.

6. Push embers/coals into the middle of the woodstove/fireplace.


Start Up Fire.

7. If embers are hot, you can put tinder and kindling on top of them to get your fire going again.

This is a great, easy-to-use tool.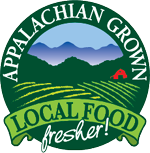 Nantahala Farm in the Mountains of Western NC
Macon County (close to Cherokee, Graham and Swain Counties)
Topton, North Carolina 28781
No pickup at farm.
Stay at my
Vacation Rental
on the farm.
ncfarmgarden@gmail.com
I ship to the United States only.

Please support small farms and sustainable living. I am happy to answer your questions about farming and gardening. Let me know any comments or suggestions you have about my site, farm or products. I can add your testimonials and photos so others know your experiences and ideas.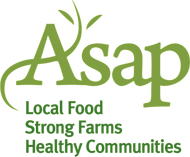 RENT MY VACATION HOME

Rental House on Farm
ANIMALS AND POULTRY EGGS FOR SALE

Ancona Ducks
|
Dominique Standard Chickens
Shipping Hatching Eggs
BUY BEANS, PEAS & CORN FOR PLANTING

Black Turtle Beans- Bush
Cherokee Trail of Tears Black Beans- Pole
Cherokee White Flour Corn
LEAFY GREENS: SEEDS FOR PLANTING

Perennial Sea Kale Seeds
BUY SEEDS, ROOTS, BULBS AND PLANTS

Comfrey Plants and Seeds
|
Perennial Bronze Fennel Seed
Stinging Nettle Seed
|
White Yarrow Seeds
Perennial Plants
PURCHASE FERTILIZERS, FEED SUPPLEMENTS

Azomite Trace Minerals Powder
|
Rock Dusts for Soil Health
Organic Thorvin Kelp from Iceland
FARM BOOKS, VIDEOS & ACCESSORIES

Farm & Garden Calendar
Better Hatching Book
|
Winter Chickens DVD
Incubation Thermometer
|
Coal Sifter Woodstove Tool
FARM SITE RESOURCES

Home
|
Pay with Paypal
Privacy & Refund Policies
Create Your Own Website
|
Site Map

Follow My Farm Life on Facebook:
"Western North Carolina Farm & Garden Calendar"
All rights reserved. ©2008-2018