All Seeds, Roots and Plants for Sale
Cherokee Trail of Tears Black Beans
Pole Bean. Easy to grow. Vigorous, prolific producer.
$12.50: Cheroke Trail of Tears Black Beans: 200 seeds.
Rare, original heirloom seed of Cherokee Nation. Pole bean.

$19.50: Cherokee Trail of Tears Black Beans: 400 seeds.
Shipping $1.95. Includes a flyer about this rare bean.



Cherokee Black Beans also called Job's Tears Beans

These seeds are sourced from seed preservationist Dr. John Wyche from Hugo, Oklahoma. His Cherokee ancestors carried these beans with them on the Trail of Tears from North Carolina to Oklahoma in the winter of 1838.

Today this black bean is symbolic of the Cherokee struggle for survival.


Help Preserve these Heirloom Seeds

"An heirloom is a valuable object that has belonged to a family for several generations. It denotes a traditional variety of plant or breed of animal that is not associated with large-scale commercial agriculture." -Oxford Dictionary


Cherokee Nation Beans

The lineage or ancestry of these heirloom seeds trace back to plants that the Cherokee Nation grew in their original homeland in the southeastern United States.


Stages of Growth of Bean Pods

Shiny, glossy, smooth jet-black small seeds.

6-8 inch, green to purple pods depending on the age of the pod.

The pods can be eaten raw or cooked as snap green beans when young. They do not have any strings. Or grow them to full maturity for shelling. They can be dried on the vine.


Pretty Seedling

Sow seeds outdoors after danger of spring frost has passed. It is better if soil and air temperatures have warmed up some.


Sowing Seeds

Direct seed at depth of 1 inch.

Sow seeds 2 inches apart.

Rows are 3 feet or more apart.


Starting to Climb Fence

Likes full sun.

Grows 6-8 feet (72-96 inches) tall.


Cherokee Pole Bean

This is a prolific, vigorous, vining pole bean. Use a trellis, tepee or fence.

Matures in 65-90 days.

Bean Flowers: Trail of Tears

This photo was taken at the end of July.

Cherokee Bean Pods Changing Color

This photo was taken in the middle of August.

Pretty Colors of Beans

This photo was taken at the end of August.

Great Producers

This photo of Cherokee Trail of Tears Black Beans was taken in the middle of September.

Cherokee Trail of Tears Black Bean History
Cherokee Trail of Tears Black Bean Culture
Cherokee White Flour Corn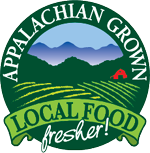 Nantahala Farm in the Mountains of Western NC
Topton, North Carolina 28781
No pickup at farm.
Stay at my
Vacation Rental
on the farm.
ncfarmgarden@gmail.com
I ship to the United States only.

Please support small farms and sustainable living.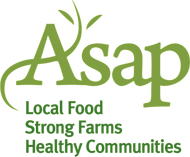 RENT MY VACATION HOME

Rental House on Farm
BUY BEANS FOR PLANTING

Cherokee Trail of Tears Black Beans- Pole
LEAFY GREENS: SEEDS FOR PLANTING

Perennial Sea Kale Seeds
COMFREY ROOTS AND SEEDS

Comfrey Plants and Seeds
FARM BOOKS

Farm & Garden Calendar
FARM SITE RESOURCES

Create Your Own Website
|
Site Map
All rights reserved. ©2008-2019