$9.90: Buy "A Guide to Better Hatching" Book. By Janet Stromberg. 120 pages, 2012. Shipping is $2.95.
$34.90: Buy "A Guide to Better Hatching" Book and "Western North Carolina Farm and Garden Calendar". Shipping is $3.99.
$9.90: "Winter Chickens" DVD
36 minute DVD by the University of Alaska about taking care of chickens in cold weather. Good for all states that have cold winters. Shipping is $1.95.

A Guide to Better Hatching
By Janet Stromberg
2012 Revised Edition
"The whole idea of incubation is to turn an egg into a strong healthy chick. This means we must have a fertile egg from a healthy, well fed hen and the proper equipment to provide temperature, turning, humidity, and ventilation for the egg during the transition from egg to chick."


"A Guide to Better Hatching"
by Janet Stromberg
Revised Edition 2012, 120 Pages, 5½ by 8½

You can hatch eggs successfully. This book shows you how.

Learn the methods and techniques of incubating fowl eggs properly. Good for all poultry eggs including chicken, duck, turkey, quail, pheasant, geese, partridge, swan and more.

Includes information about the development of eggs, fertility, incubation process, temperature, timing, candlling, and troubleshooting tips. Good for beginners and hobby farmers. A best seller.




Table of Contents

Introduction
10 Commandments for Successful Hatching
Structure of the Egg
Formation of the Egg
Fertility of the Egg
Management of the Breeder Stock
Proper Care of the Egg Before Incubation
Selection of the Hatching Eggs
Incubating the Eggs
Sanitation Procedures
Incubation Trouble Shooting
Hatching Time Table
Natural Hatching
Artificial Insemination of Poultry
Incubator Pictures
Little Known Historical Poultry Facts of Interest
Information Websites
Credits
Glossary
References
SPPA (Society for Preservation of Poultry Antiquities)
Index

Many Charts and Graphs to Help You

Charts and graphs include:

A Hen's Reproductive System
Changes in Weight/Form of Developing Chick
Events in Embryonic Development
Egg Candling
Temperature and Relative Humidity
Structure of the Fertile Egg
Observing the Incubation Progress
Incubator Operating Temperatures
Incubation Period
Incubator Operation for Eggs
Egg Weight Loss- 21 Day Incubation
Egg Turning
Incubation Trouble Shooter
Hatching Time Table
Photos of Tabletop & Cabinet Incubators



Reasons for Poor Hatches
Page 43 of "A Guide to Better Hatching"

1. Infertile eggs.
2. Eggs too old when set, set eggs within 7 days.
3. Improper care of eggs prior to incubation.
4. Parent stock diseased or unhealthy.
5. Nutritionally deficient diet.
6. Shell contamination caused by dirty eggs.
7. Temperature too high, too low, or too variable during incubation.
8. Too little humidity in the incubator or occasionally too much.
9. Improper ventilation / air movement.
10. Eggs not turned often enough.


Incubator Temperature
Page 46

"Particular care should be taken to operate the incubator at the exact temperature recommended by the manufacturer for that particular make and model."


Types of Incubators
Page 50 of "A Guide to Better Hatching"

"Basically there are two types of incubators- forced draft and still-air or natural-draft machines. Forced draft incubators use a continuously operating fan to evenly distribute warm air to all areas of the incubator."

"Still-air or natural-draft incubators have no mechanical means of moving air within the machine and must depend on the upward movement of heated air for ventilation and heat dissipation. There are some very large differences in the temperature of the various layers of air in a still-air machine. For this reason there is only one level within each still-air incubator at which eggs can be successfully hatched in these type of machines."

The photo is an Ancona duckling.


Preparing for Incubation
Page 44 of "A Guide to Better Hatching"

"Eggs which have been in transit should be stored in a cool place, 55-65 degrees Fahrenheit with a relative humidity of 75-80%, 24 hours prior to incubation. Remove eggs from the cooler for a period of three to six hours before placing the eggs in the incubator to remove the chill."

"The 'golden rule' of artifical incubation is: Read and carry out the manufacturer's instructions. Follow directions."

This photo is a 2-week-old Brabanter chick.

"My hatching eggs arrived safe and sound, and on time! I truly appreciate that your eggs are so clean and well protected for the long transport across the country! I also appreciate your very helpful incubation and hatching book." -Darlene, Flagstaff, Arizona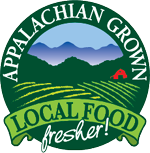 Nantahala Farm in the Mountains of Western NC
Macon County (close to Cherokee, Graham and Swain Counties)
Topton, North Carolina 28781
No pickup at farm.
Stay at my
Vacation Rental
on the farm.
ncfarmgarden@gmail.com
I ship to the United States only.

Please support small farms and sustainable living. I am happy to answer your questions about farming and gardening. Let me know any comments or suggestions you have about my site, farm or products. I can add your testimonials and photos so others know your experiences and ideas.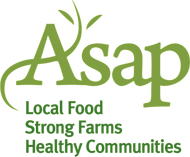 RENT MY VACATION HOME

Rental House on Farm
POULTRY EGGS FOR SALE

Ancona Ducks
|
Shipping Hatching Eggs
BUY BEANS, PEAS & CORN FOR PLANTING

Black Turtle Beans- Bush
Cherokee Trail of Tears Black Beans- Pole
Cherokee White Flour Corn
LEAFY GREENS: SEEDS FOR PLANTING

Perennial Sea Kale Seeds
BUY SEEDS, ROOTS, BULBS AND PLANTS

Comfrey Plants and Seeds
|
Perennial Bronze Fennel Seed
Stinging Nettle Seed
|
White Yarrow Seeds
FARM BOOKS, VIDEOS & ACCESSORIES

Farm & Garden Calendar
Better Hatching Book
|
Winter Chickens DVD
Incubation Thermometer
FARM SITE RESOURCES

Create Your Own Website
|
Site Map
All rights reserved. ©2008-2019